#ジハングン (#jihangun)

Add on a piece of art for a perfectly Instagrammable photo!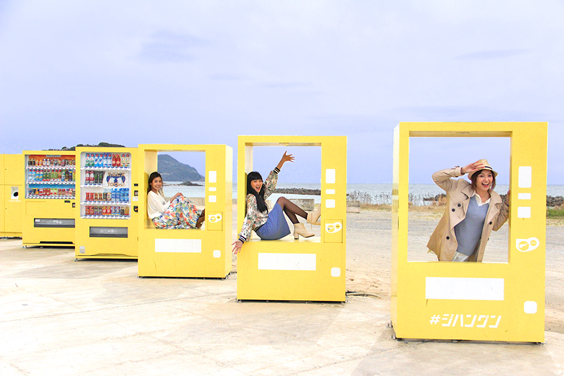 Since you've come to the popular sightseeing location, Itoshima, you want to put some shape to your memories of the trip at a photogenic spot, don't you? In the Itoshima area, with the beautiful sea and the fashionable cafes around, there are plenty of spots and landscapes that can be photographed. One that has recently become a hot topic, especially among girls, is "#jihangun," which opened on mid-2018!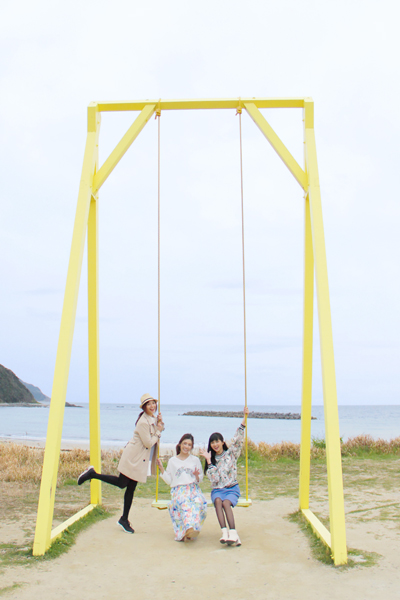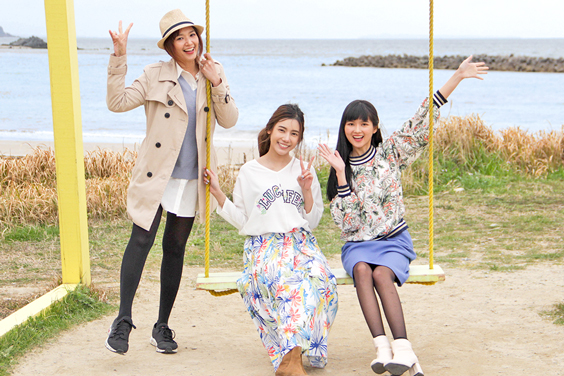 At one corner of a vast carpark alongside the ocean, numbers of large and colourful artworks make a sudden appearance! There are swings, vending machines, and heart-shaped artworks, and no matter which artwork it is, a long line has formed of people waiting to photograph it! You'll be able to take unique photos, so it's worth the wait! We visited in the daytime, but at dusk, it looks like you can take photos with a somewhat different air!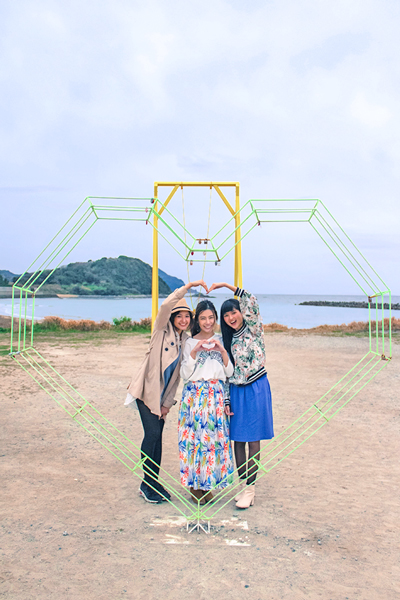 One other spot that I'd like to introduce is "Sakurai Futamigaura," which is a picturesque spot that superbly combines the beautiful sea with a "torii" gate, and is a two-to-three-minute car ride from #jihangun. This scenic place was also chosen as one of the 100 Best Sunsets in Japan!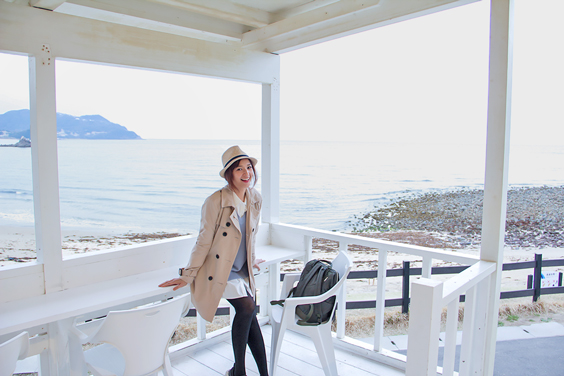 Itoshima offers a variety of different beauties depending on the season and time of your visit. Why not visit here to take artistic photos! (* Inside the premises, a new BBQ site called "#LONG" is now open! Click
HERE
to find out more!)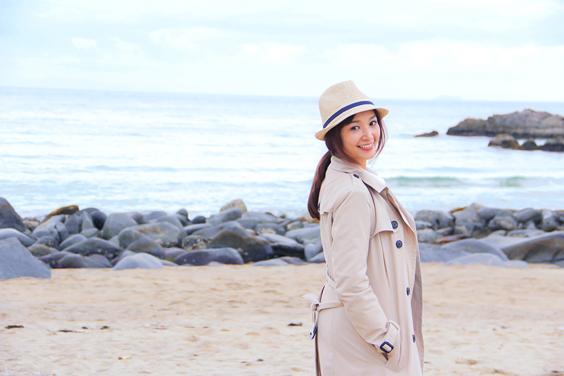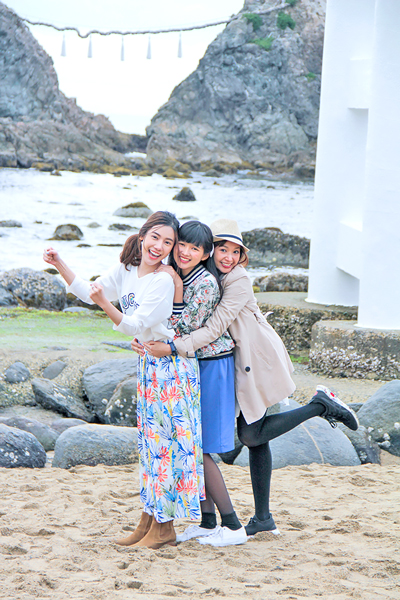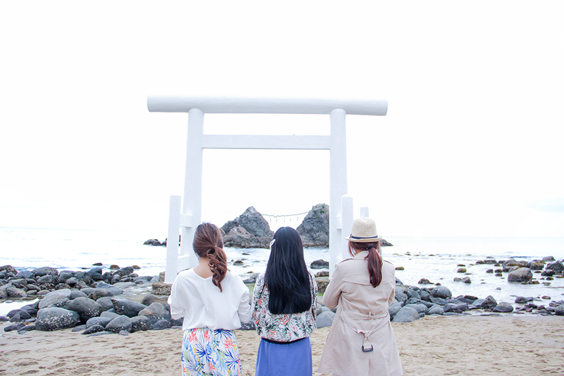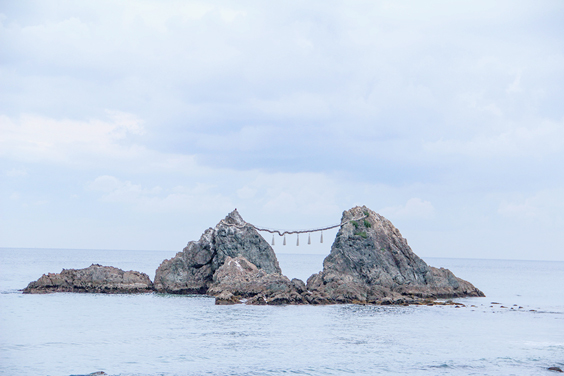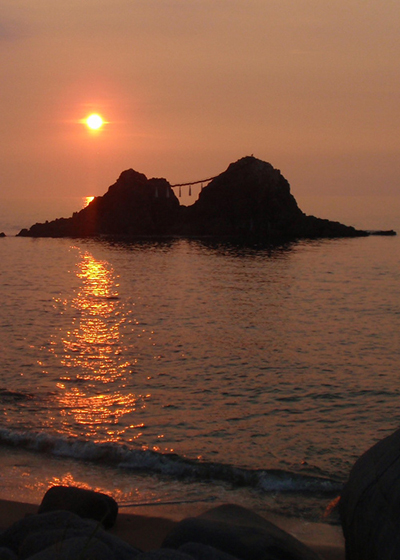 If you're in Itoshima, beautiful sunset is a must see!
(* This photo was taken on a different day. / Photo: Gon)
#ジハングン (#jihangun)
Address: 644-1 Nishinoura, Nishi-ku, Fukuoka-shi JAPAN
Facebook:
@ ジハングン
Instagram:
@jihangun
---
桜井二見ヶ浦 (Sakurai Futamigaura)
Adderess: Shimasakurai, Itoshima-shi, Fukuoka-ken JAPAN
Itoshima City Official Website:
"Sakurai Futamigaura" Related site
*All information correct as of March 2019.
PROFILE
Worajan Sangngern (Nickname:Meow / Reiko)
After working as editor for the Thai editions of "SCawaii!" and "Ray", she is currently active in a range of fields as MC on TV programmes and Japan-related events, a translator, writer, columnist, and SNS influencer.
SNS
Blog :
https://reikobangkokneko.com/
Facebook :
@ReikoEditor
Instagram :
@reiko_ws
Twitter :
@Reiko_WS
YouTube :
@Reiko Meow
Related Articles