#タビノキセキ 糸島店 (tabinokiseki Itoshima Branch)

Stylish, unique glass accessories!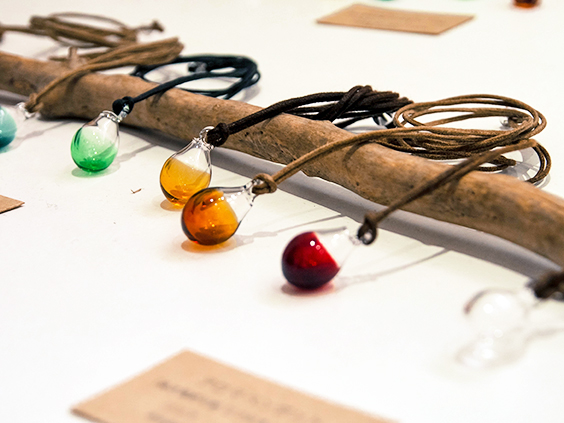 Compared with the past few years, the number of Thais visiting Fukuoka has increased, but there are still many places in Fukuoka that have not been visited by many visitors from outside Japan! So, this time, I'd like to introduce some cool spots in Itoshima!
The Itoshima area is about 30-40 minute car journey from Fukuoka city center. It has a resort-like atmosphere and the scenery is beautiful! There is also the ocean, so for Fukuoka people, it's a place to enjoy the outdoors as well. At the seaside, there are many wonderful stores and photo spots.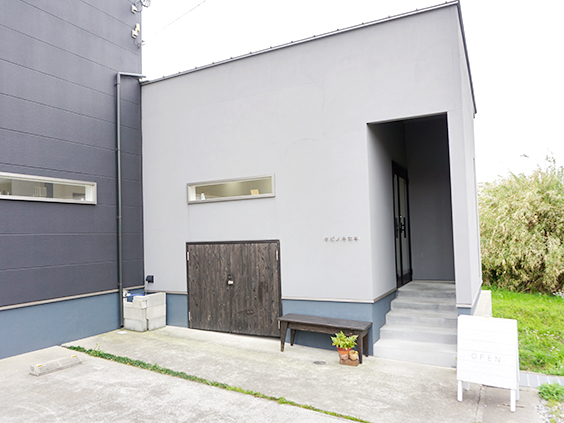 The place I visited was a popular handmade accessory shop in Itoshima, "tabinokiseki". Just hearing the store's lovely name is exciting somehow! The specialty of this store is glass-made necklaces, bracelets, earrings and other accessories! A wide variation of colours has been applied to the transparent glass accessories, so that each one is rich in expression. Besides these, an attention-grabbing item is the "aroma accessory", into which you can inject your favourite scent and carry it around with you! A beautiful and useful item!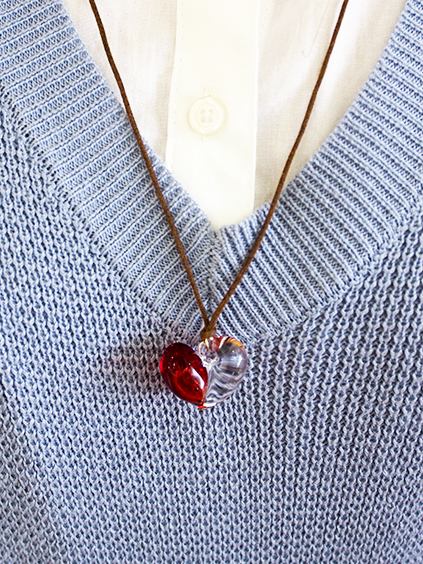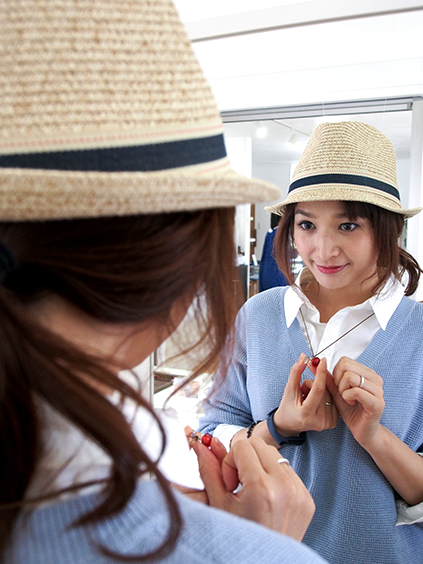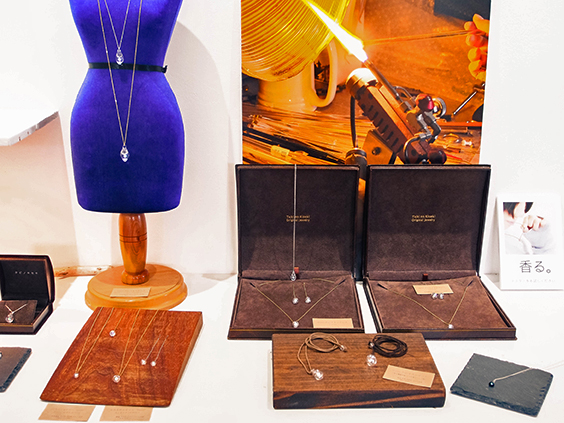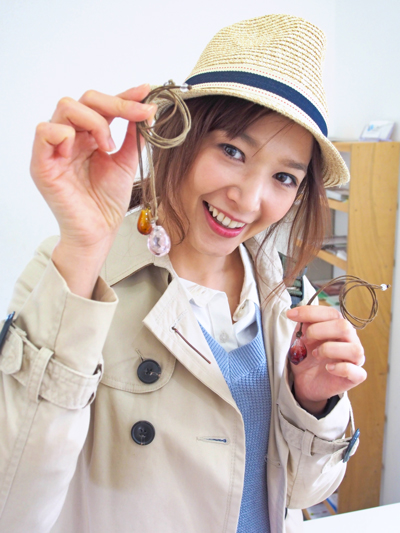 Guess what!! Even ordinary fountain pens are a rare sight as of late, but I was able to find a glass fountain pen! Moreover, one that could actually be used. Recommended as a souvenir!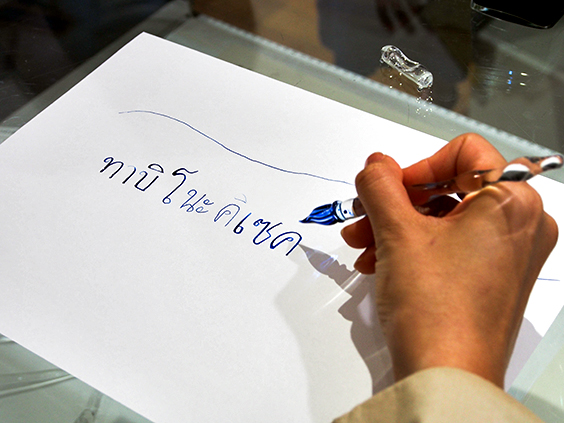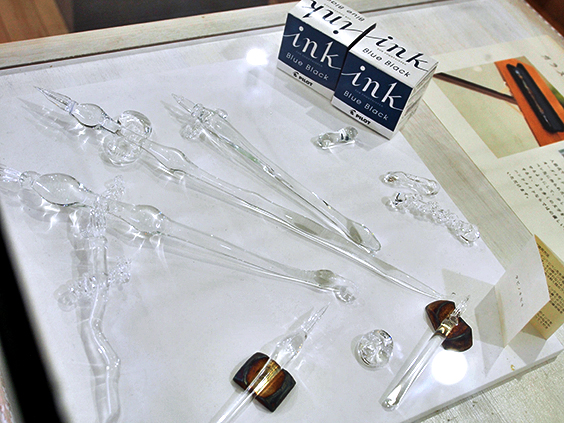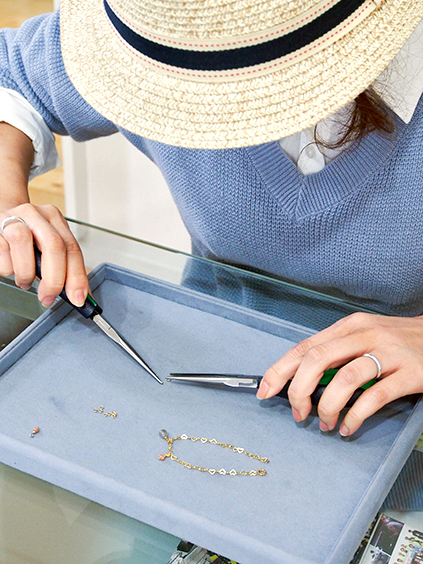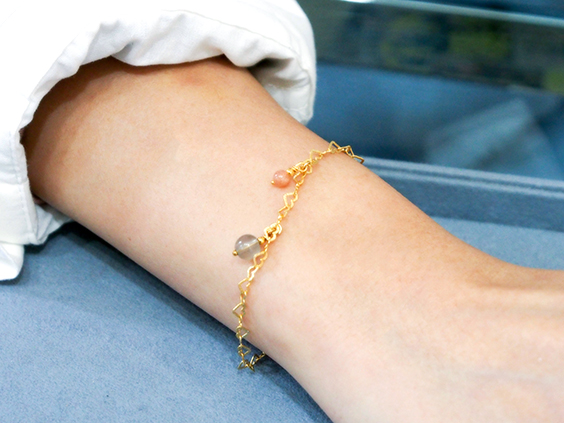 For those who want to try making accessories, there is a workshop corner. You can make your own accessory in no time at all. There are still so many fun places to see in Itoshima! A great place to rent a car and drive around slowly. Till next time!
タビノキセキ 糸島店 (tabinokiseki Itoshima Branch)
PRESENT!
ONE lucky reader has the chance to win the "Aroma pendant" selected by Meow from "tabinokiseki"! Don't forget to apply!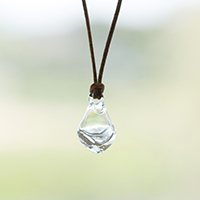 [Application Period] Wednesday, 24 July - Sunday, 11 August 2019 (Japan Standard Time)
[Winner Announced] Thursday, 15 August 2019
The application period is now over. Thank you!
The lucky winner is ...จอย san
(Please note, winners will receive an email directly from asianbeat. If you don not reply with a confirmation message within a week, you application will become invalid and you will not be able to claim your prize.)
PROFILE
Worajan Sangngern (Nickname:Meow / Reiko)
After working as editor for the Thai editions of "SCawaii!" and "Ray", she is currently active in a range of fields as MC on TV programmes and Japan-related events, a translator, writer, columnist, and SNS influencer.
SNS
Blog :
https://reikobangkokneko.com/
Facebook :
@ReikoEditor
Instagram :
@reiko_ws
Twitter :
@Reiko_WS
YouTube :
@Reiko Meow
Related Articles