#海の中道海浜公園 (Uminonakamichi Seaside Park)

Soothe your heart with nature and animals! A park where you can have fun throughout the four seasons!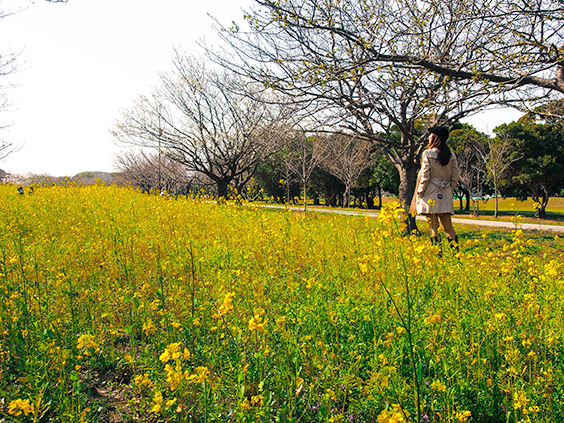 The spot we are introducing this time is "Uminonakamichi Seaside Park". It is a sprawling park located a little away from the central area of Fukuoka City. There are not just pretty plants, but also hands-on experiences, events, a residents' "oasis" that will instantly soothe your heart, a zoo, and so on! Inside the park, seasonal flowers bloom, and in mid-March when we visited, it was the best time to see tulips. Due to the good weather, the picnickers, and the children who were running around and playing, all looked like they were having a lot of fun!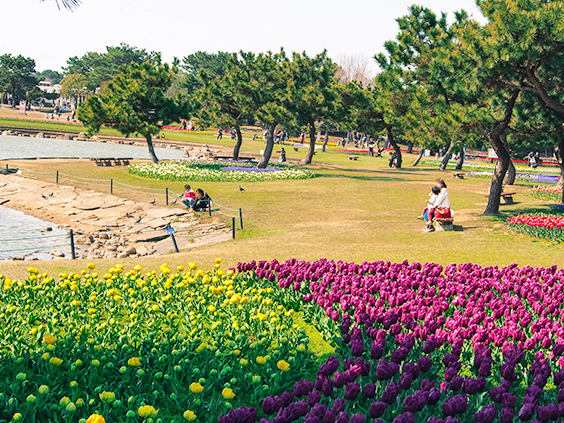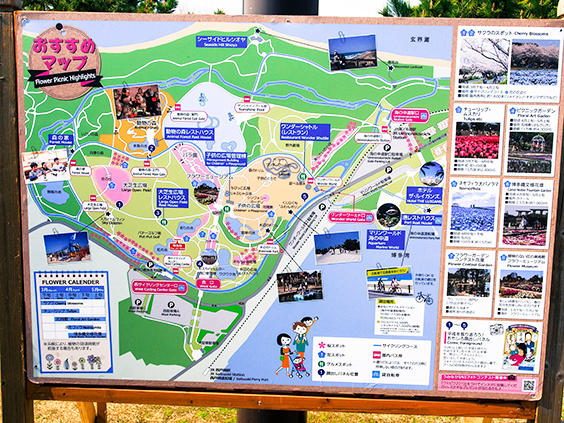 Even more lucky was that at the time of reporting, blue nemophila flowers just so happened to be blooming! This place is really famous as a photo spot! Starting from the "Flower Museum", various flowers bloom here over the course of the year, such that even in winter, you can enjoy the flowers!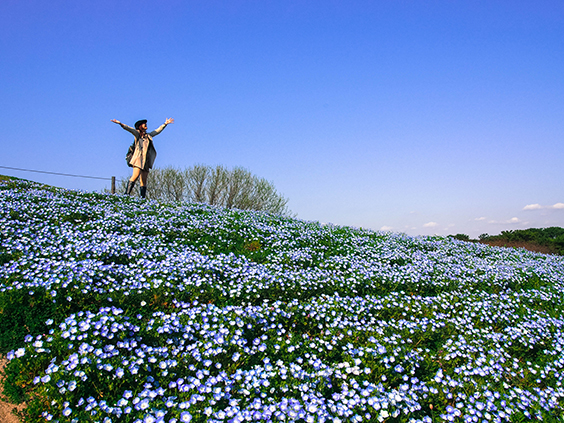 In the "Animal Forest", you can get up close and personal with various animals. Sufficient consideration has been given to safety, so please be at ease! There are many animals that are can't really be seen in Thailand, such as the flamingo and the capybara! Amongst these, we definitely want you to see the squirrel monkey feeding! See it once and you ought to be absorbed in the utter cuteness!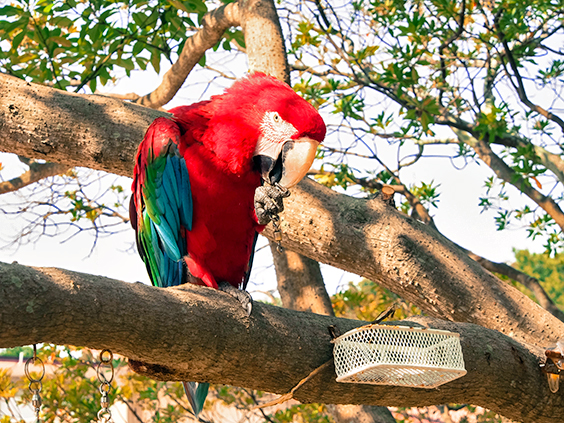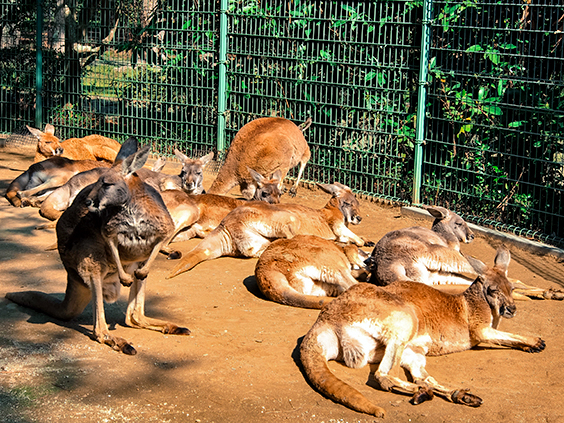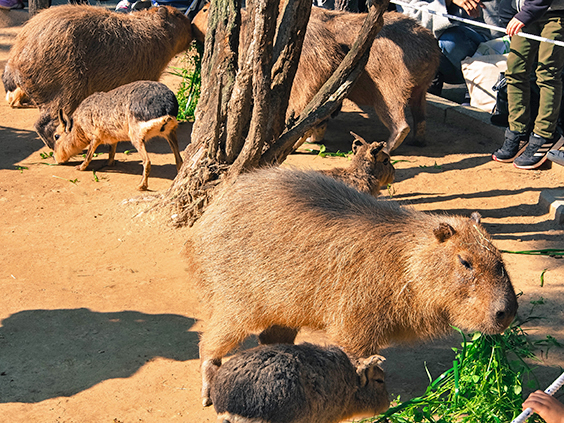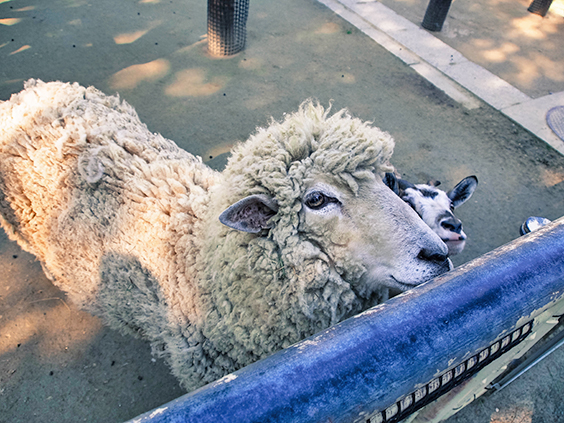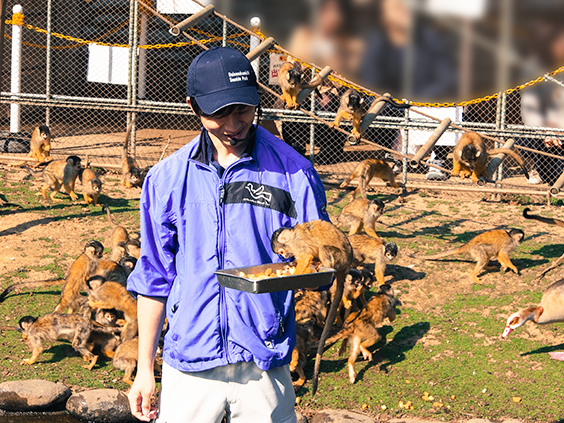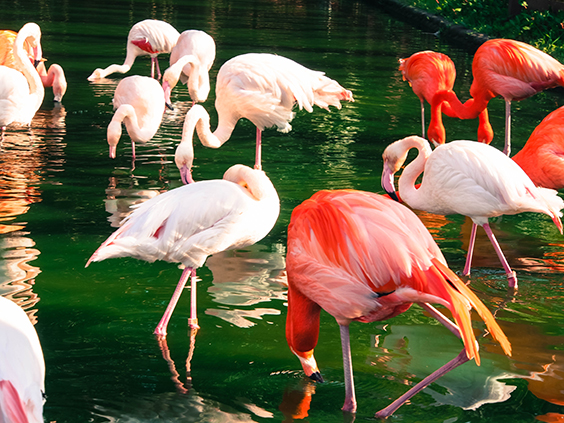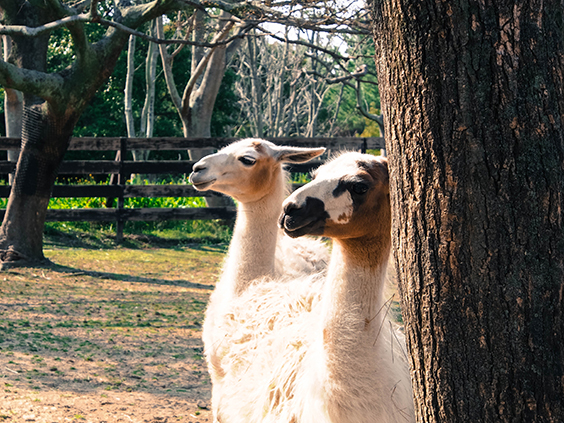 There is still so much more for you to enjoy! Renting bicycles to go cycling as a family within the park, and workshops are also recommended. In the summer, a huge pool, the "Uminonakamichi Sunshine Pool", will be open. When you visit Fukuoka, please come and make fun memories and feel nature on your skin!
海の中道海浜公園 Uminonakamichi Seaside Park
PROFILE
Worajan Sangngern (Nickname:Meow / Reiko)
After working as editor for the Thai editions of "SCawaii!" and "Ray", she is currently active in a range of fields as MC on TV programmes and Japan-related events, a translator, writer, columnist, and SNS influencer.
SNS
Blog :
https://reikobangkokneko.com/
Facebook :
@ReikoEditor
Instagram :
@reiko_ws
Twitter :
@Reiko_WS
YouTube :
@Reiko Meow
Related Articles