FUKUOKA OTAKU MAP ver."痛"(two) | HOBBY BOX(1/10)

Discover more about Japanese manufacturing, with this specialist model shop that has 70 years of history!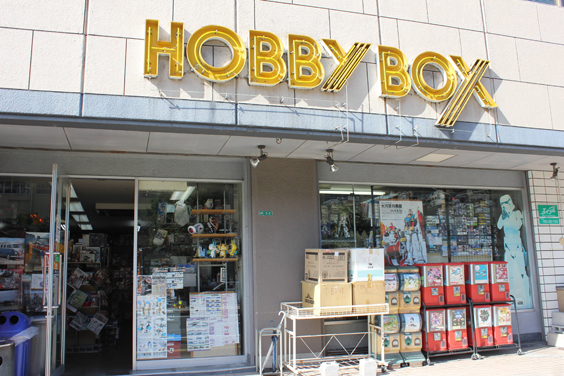 Originating in Europe and the U.S., the culture surrounding plastic models is said to have been truly embraced by people in Japan and developed in its own unique way. The intricate nature of Japanese products and the skill that goes into creating them have really captured the imagination of an increasing number of fans overseas.
"HOBBY BOX" has continued to safeguard the world of models and its connection to traditional styles of Japanese manufacturing since it was first founded in 1941. Set up in the Kokura area, the shop initially specialized in bamboo models and drawings, as well as imported items, which was rare for the time. Not just one of the oldest shops of its kind in Kitakyushu, this branch of HOBBY BOX is one of the best-known model stores in the entire country. Along with the establishment in Kokura, there is also a HOBBY BOX in Ijiri (Fukuoka), a HOBBY LAND in Osaka, as well as an online store. Keep reading to find-out more about "HOBBY BOX," a name that is well trusted by newcomers to the world of plastic models, as well enthusiasts from all over the globe.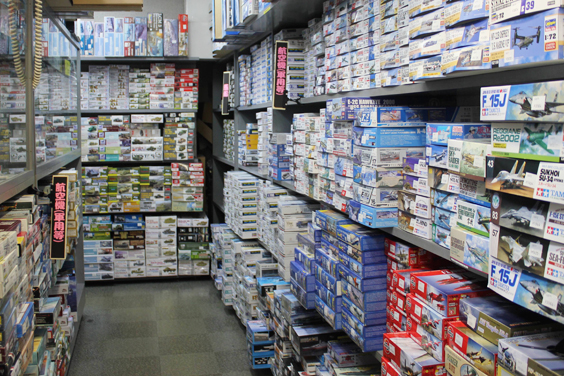 Today, toy models are hugely popular with adults, but during the early Showa period in Japan, there was an explosion of interest in the hobby amongst children. It seems that it was a time when children went crazy for the chance to build their own toy cars and planes by hand. This huge surge in popularity resulted in the establishment of domestic manufacturers. Model stores are said to have been scattered throughout city centers during this time.
Welcoming customers from all age groups, "HOBBY BOX" primarily trades in "scale model," specifically realistic miniature size replicas of warships, aircrafts, and tanks. They also stock a substantial amount of merchandise from overseas manufacturers and brands. It seems that long term fans of plastic models, or rather real enthusiasts, get a real kick out of tackling items from abroad that hardly anyone else has had the chance to try assembling.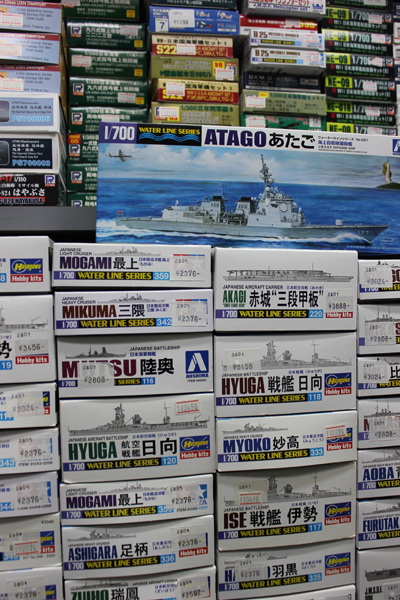 This is the "WATERLINE" series of model warships. In 1971, three Shizuoka-based model manufacturers made a joint decision to that this items in this series would be created to a 1/700 scale. Models in this line include a wide range of models have since been developed in this line, including battleships, Japan Maritime Self-Defense Force ships, and general passenger boats. Born in Japan, this scale has now become a commonly used system throughout the world.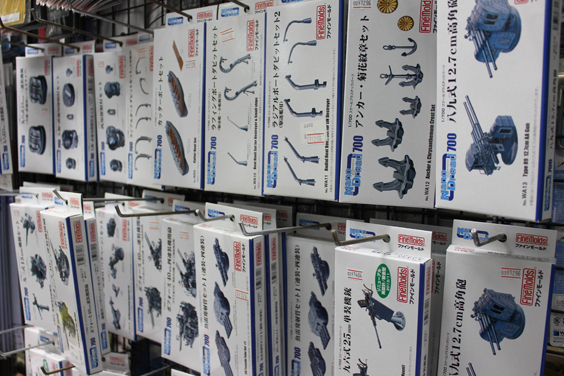 They also sell incredibly detailed, specific parts that can really a fan add the finishing touches to a model they have been working on and putting together. If you are inside the store, you will often see collectors from both inside and outside the prefecture excitement at discovering parts and goods imported directly from overseas manufacturers, as well as a whole range of items that are not readily available in the domestic market.
A great deal of individuality comes out in the models once the items have been painted! The paints used to decorate for various different products are lined up side-by-side. The store stocks almost any item that a model enthusiast might require, from the materials needed to create a diorama to the wood used when making a sailboat.
Anime and movies-themed plastic models are some of the store's key stock! These items are referred to as "character models." Models inspired by famous anime titles, such as "Kantai Collection -KanColle-" and "GIRLS und PANZER," have proven to be a massive hit with customers!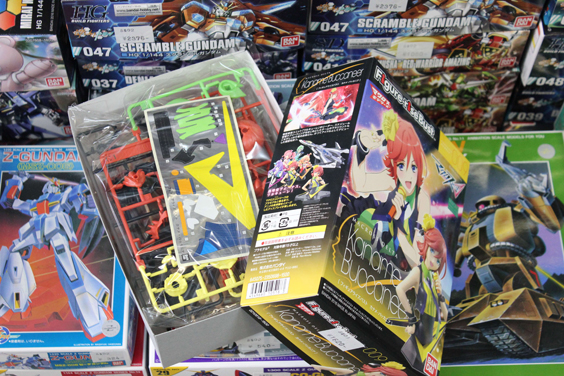 There are some products that are already painted, so that all you have to do is assemble the various component parts! It is a really fun challenge that even newcomers are sure to find enjoyable!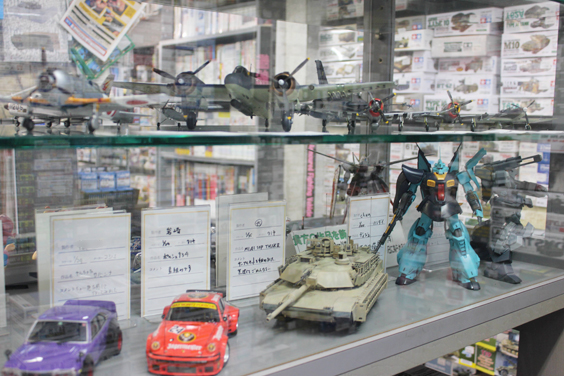 Inside "HOBBY BOX" there is a lovely glass display that features models that have been created by customers. You can see all the effort and dedication that has gone into creating each item. It is clear that this is a store that does a great job at facilitating exchange and interaction between model enthusiasts.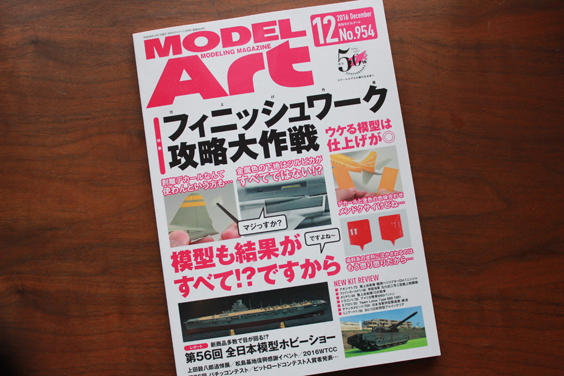 Be sure not to forget to pick-up a copy of the magazine "Gekkan (Monthly) MODEL ART." Launched by the first president of "HOBBY BOX," this magazine was the first publication dedicated to models to be sold in Japan. It continues to share all the latest model-related news, as well as information about the how to create a top quality product. The magazine celebrated its 50 year anniversary in 2016, and has a dedicated following of long term model fans!
Elaborately detailed work goes into creating models. In recent years there has been a resurgence in Japanese traditional crafts, with an increasing number of people praising well-established forms of Japanese manufacturing. It seems that all kinds of young creative individuals, including designers, sculptors, and nail artists are learning from model-making techniques. The president expressed how great it would be for the world of models to help young people interested in manufacturing. Model making can provide great insight into traditional Japanese craftwork! Why not give it a try!
HOBBY BOX is HERE!