Fukuoka Otaku Map-ver. 痛 (Two) - Sumikkogurashi NOBOLTCAFE(1/5)

NOTICE

" Sumikkogurashi NOBOLTCAFE" has closed permanently (since 30 May 2021). * The information for this article was gathered during a media preview that took place in April 2021.


Open for a limited time at NOBOLT! Makes you feel so relaxed♪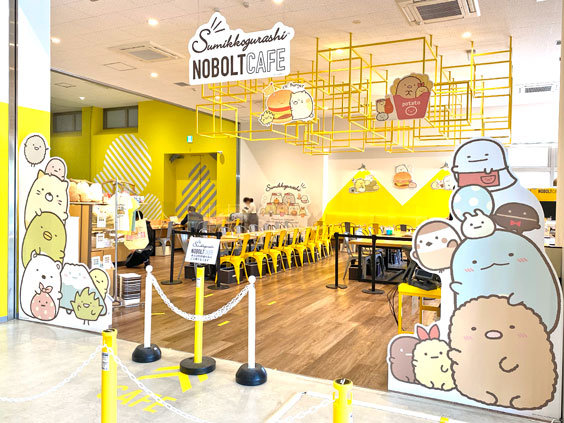 Sumikko characters everywhere! Where shall I sit? Sumikko (at the corner) as well??
NOBOLT is an indoor sports and entertainment facility located at Marinoa City FUKUOKA, it is now doing a collaboration with the popular character series "Sumikkogurashi"! The "Sumikkogurashi NOBOLTCAFE" will be open until 30 May (Sunday)! Come and try the special collaboration menu such as lunch plates and desserts, while surrounded by cute Sumikko characters♡ It makes you feel so relaxed♪ Besides the cafe, you will also find limited items of Sumikkogurashi NOBOLTCAFE as well as official merchandise of Sumikkogurashi in the shop. During the cafe opening period, you can also enjoy a riddle-solving game named "NOBOLTCAFE to Kieta Recipe" (lit.: NOBOLTCAFE and Missing Recipe / Fee is required) which allows you to walk around NOBOLTCAFE and Marinoa City FUKUOKA! The game kit includes original clear document folders! Don't miss out this chance♪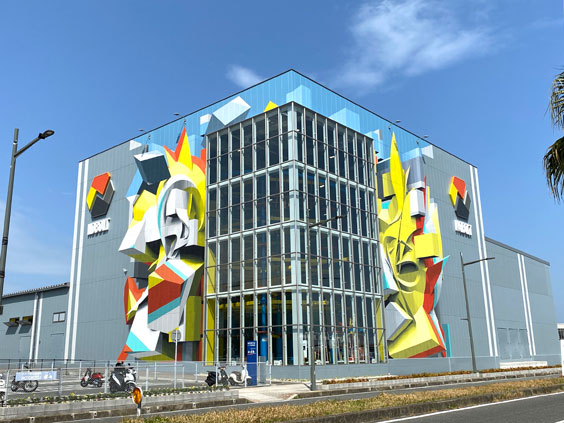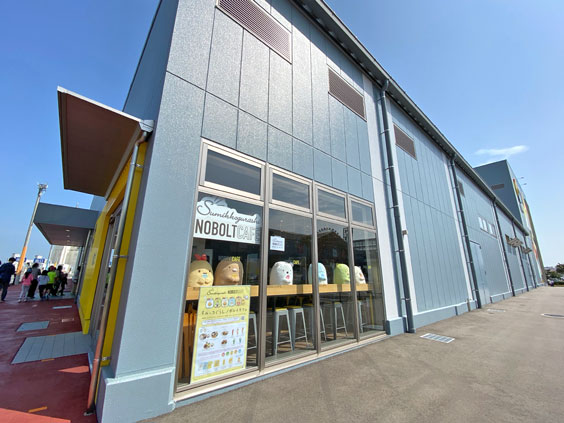 From the entrance of NOBOLT, you will see the cafe on your right.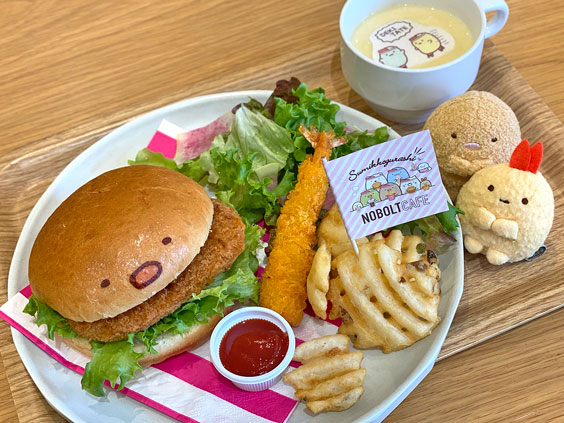 "Tonkatsu no DEKITATE!! Katsu Burger Plate"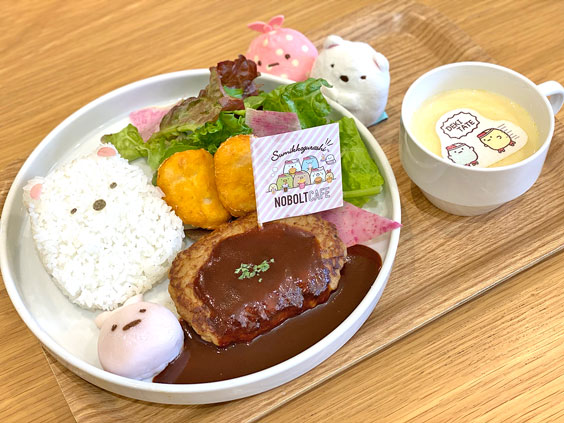 "Shirokuma Hamburg Plate" that comes with delicious demi-glace sauce.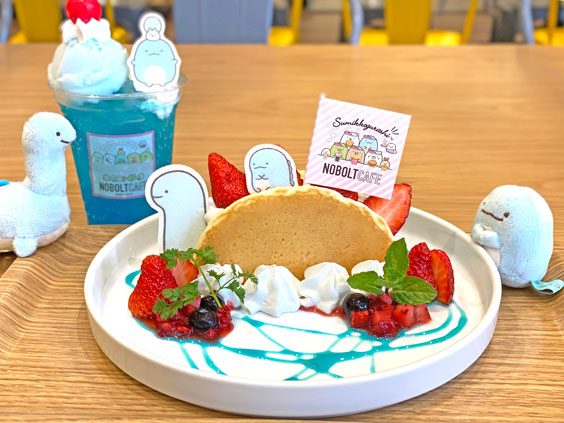 Look how cute that the little creature sits on its mother's back on this "Tokage no Omelette Cake"♪
*The little stuffed animals on the tray are display only. Not included in the menu.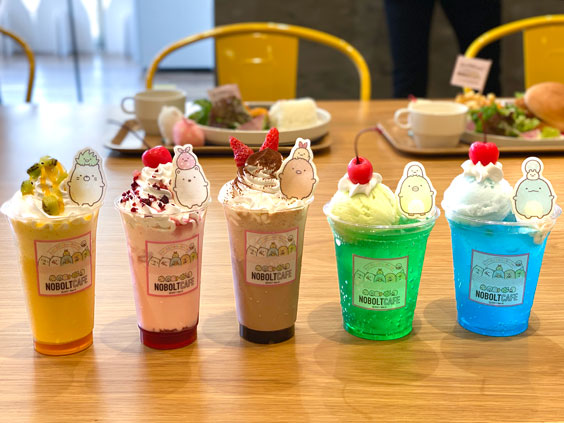 A variety of rich flavoured-shakes and ice cream soda!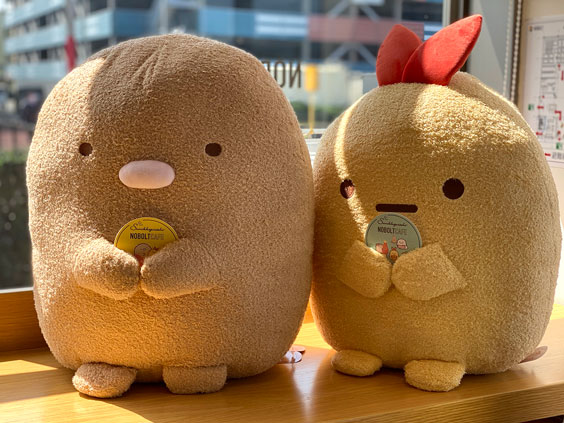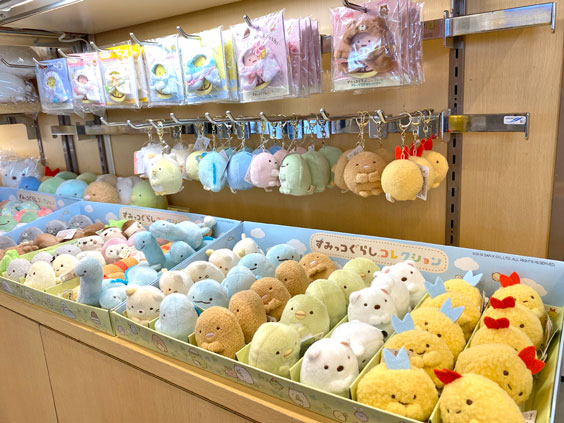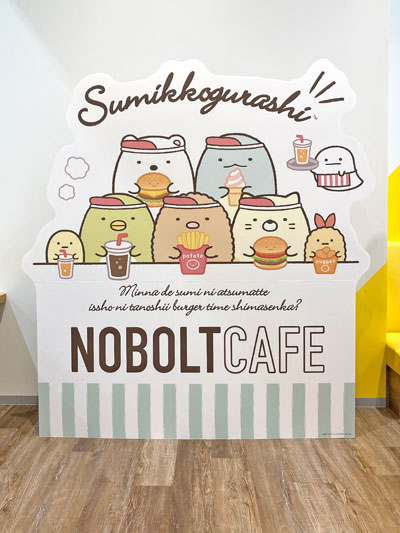 Sumikkogurashi NOBOLTCAFE is HERE!
Sumikkogurashi NOBOLTCAFE / すみっコぐらしNOBOLTCAFE
- Event Date: Saturday 3rd April - Sunday 30th May 2021
- Address:
2-10-76 Odo, Nishi-ku, Fukuoka-shi, JAPAN (Inside NOBOLT)
(*Store closed since 30 May 2021)
- Special webpage:
https://www.taito.co.jp/NOBOLT/sumikkogurashicafe
- NOBOLT Official Website:
https://www.taito.co.jp/NOBOLT
- NOBOLT Twitter:
@NOBOLT_TAITO
*Seat reservation required. You can dine in on the spot if there are seats available.
*No reservation needed when you only visit the merchandise area without dining at the cafe.
*No reservation needed for the riddle-solving game "NOBOLTCAFE Tokieta Recipe".
---
- Sumikkogurashi Official Website:
https://www.san-x.co.jp/sumikko/
- Sumikkogurashi Twitter:
@sumikko_335
- Sumikkogurashi Instagram:
@sumikkogurashi_official
* All information correct as of April 2021. Store layout and food menu may differ from the current one.
©️2021 San-X Co., Ltd. All Rights Reserved.
- Hot spots around this area! -