Fukuoka Otaku Map-ver. 痛 (Two) - 天神Style (Tenjin Style)(1/8)

Relocated in 2018, but still the same soothing maid cafe!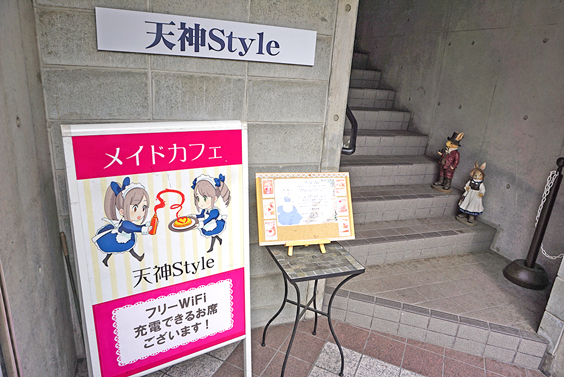 Since the maid cafe, "Tenjin Style" that we introduced previously "
Fukuoka Otaku Map
" moved locations in 2018, we went to check it out again! The new location is, as before, in the north Tenjin area, which is wreathed in otaku culture. This well-established store, now approaching the 14th anniversary since its 2006 founding, might have changed locations, but its incredibly soothing atmosphere hasn't changed a bit!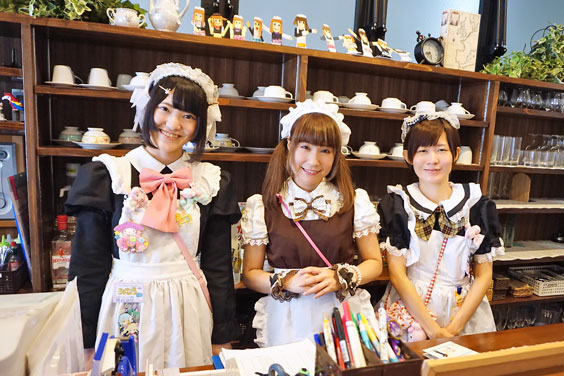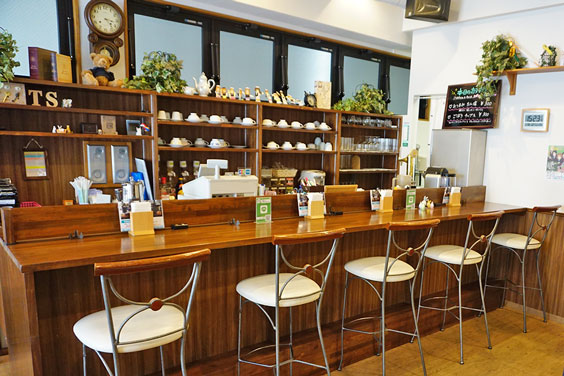 The counter seats that are very close to the maids staff are VIP members' special seats!
The maids' frilly costumes, cute voices, and their smiles that were so radiant that one could have mistaken it for "special treatment!?", take you from a tiring reality to a world of 'moe' in the blink of an eye. The cafe operates on a one-hour-one-order system (* there is a separate charge of 500 yen), so choose the "Oekaki" (illustration) menu item, and you can enjoy a chat whilst monopolising the attention of the maid who will do the illustration for you at your table♪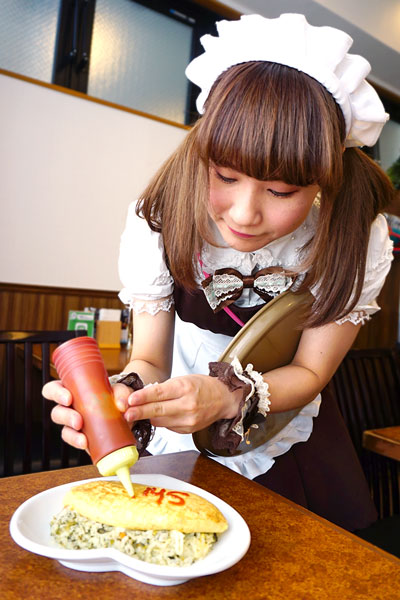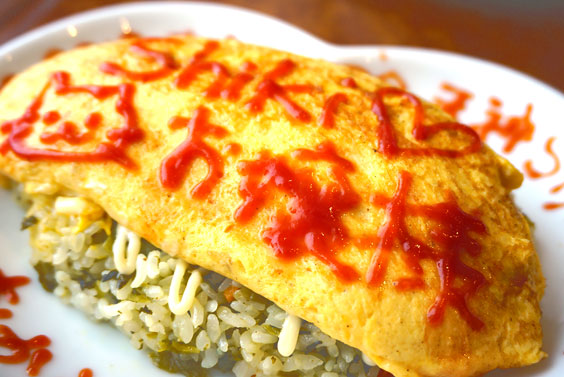 We saw the maid's pro skills when she squeezed out the thin words, "my lady"!
The cafe manager, Suzuka said smilingly, "We deeply value the time and chance to converse with our lords and ladies." There are many events wherein the maids live it up with the customers, such as maids' birthday events. There are even bus tours that you can go on with the maids, and submerse yourself in a date-like atmosphere! "Tenjin Style" is a place where even first-time visitors to maid cafes can enjoy themselves without any anxiety at all. Definitely visit for a soothing experience!
Tenjin Style is HERE!
Tenjin Style
- Address: 2F Great Leap, 3-8-13 Tenjin, Chuo-ku, Fukuoka-shi JAPAN
- Official Website:
http://tenjin-style.com/
- Twitter:
@tenjinstyle
- Suzuka (Store manager) Twitter:
@tnst_suzuka

* All information correct as of July, 2019. There are occasions when the layout of the store differs from the current.