Fukuoka Otaku Map-ver. 痛 (Two) - "Tenjin Style"(1/10)

INFORMATION
Please feel free to come back any time ♥
While Daimyo, Tenjin, is a real hub for fashionable people, it is Kita-Tenjin that is something of a mecca for lovers of sub-culture! In this installment we will be introducing "Tenjin Style," a maid cafe that warmly welcomes all otaku enthusiasts. This is definitely a good choice for anyone who's planning to visit a maid cafe for the first time!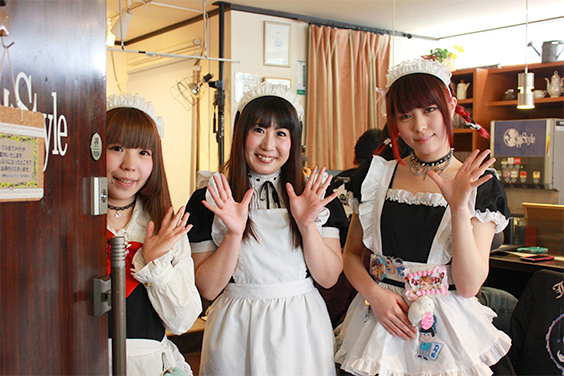 Heading north over Showa-dori and across from the area of Tenjin that is line with fashion buildings, will lead you deep into Kita-Tenjin area. Dotted with places that sell anime goods, fanzine stores, as well as shops specializing in idol goods, this is where people who love Fukuoka sub-culture come together and congregate. Having opened in this area of Kita-Tenjin in 2006, "Tenjin Style" is perhaps the maid cafe with the most history in the whole of Kyushu.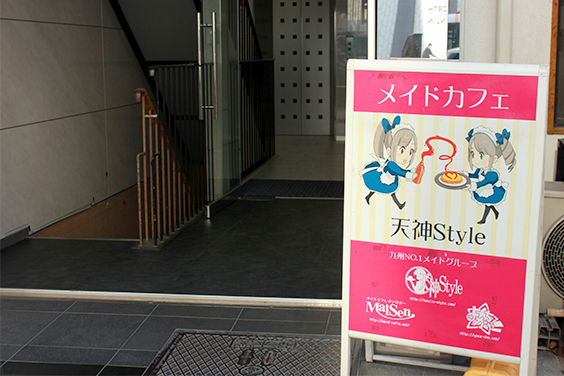 The concept of "Tenjin Style" is that customers take on the role of "Lord" or "Lady" of the "manor." The staff of the cafe play the maids who work in the estate and warmly greet guests at the entrance by calling out "Welcome home my Lord/my Lady."
The interior is light, features classic fittings and has a calm, relaxing atmosphere. Even newcomers to this world will definitely feel comfortable entering this cafe.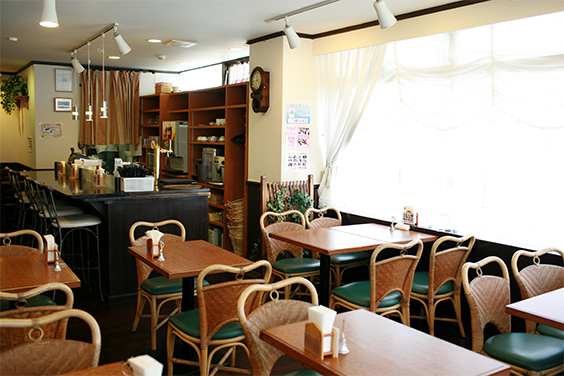 From regular customers who are in nearly every day, to young couples and commuters who stop by once a month during a business trip, there is a broad spectrum of people who have really fallen in love with this cafe, thanks in no small part to the relaxing atmosphere that has been created, which allows guests to unwind and enjoy their visit without having to rush.
In Tenjin Style, one order of over 500 yen allows you to chat with one of the maids for 60 minutes, while enjoying your food and drink. And indeed, Tenjin Style has put a great deal of energy into the food and drinks that they serve, with a charming, full menu for customers to choose from.
From the impressive food menu to the drinks recommended by the maids, there is a great deal to choose from, which means that whether you are looking for a big meal to fill you up, or an elegant tea time snack, you're sure to leave feeling more than satisfied!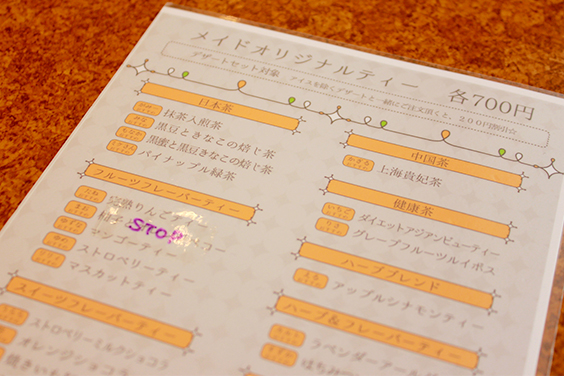 They have some dishes that are really typical to maid cafes, such as the "O-ekaki Omurice (Omellete Rice with Drawing)" (1、200 yen) and the "O-ekaki Drink (Drink with Drawing)" (700 yen), which are really worth a try!
The omurice, which is carefully cooked by the kitchen maids, is made using 3 eggs that are seperated with a spoon to ensure a soft and creamy omellette. The maids then skillfully use ketchup to draw a picture or write out a word on the food!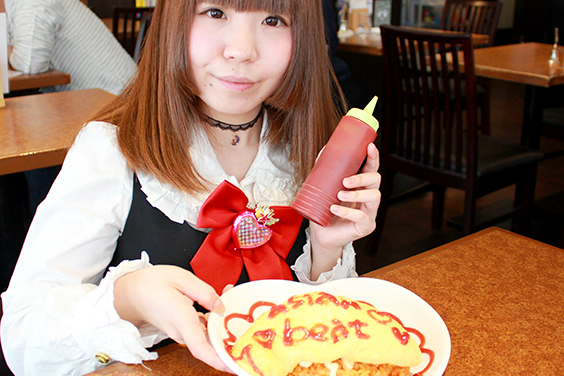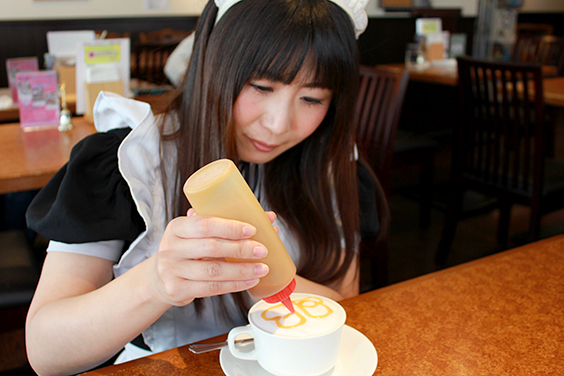 Here she is creating latte art!
And in keeping with types of food that are unique to Fukuoka, they also serve a "Ganso! Tonkotsu (Pork Bone) Pasta," (1,000 yen) which has proven a hit with customers from other parts of Japan, as well as visitors from abroad. With a tonkotsu-based soup, they use ingredients such as bacon to give the dish a Western-style flavor. To finish it off the maids do a little performance, which sees them sprinkle on sesame. You certainly won't be seeing this kind of thing in many other restaurants!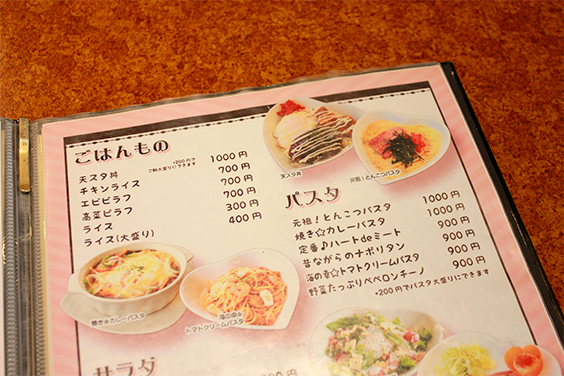 Tenjin Style welcomes many visitors from overseas. And a really fun point about the interior, is that the shelves are filled with books and magazines about Fukuoka food and culture for guests to enjoy.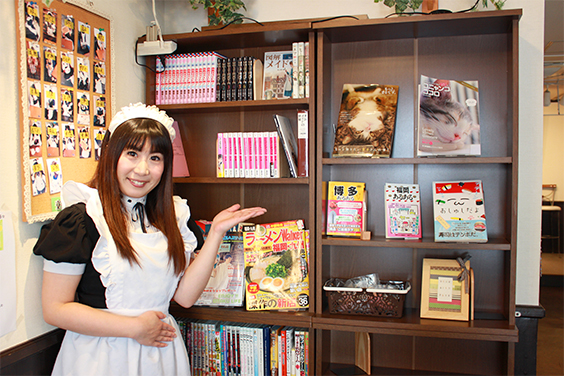 And one of the big draws of Tenjin Style is not just the chance of talking with the maids, but actually meeting and having exchange with the other customers. As we mentioned, the store opened in 2006, around the same time that "Densha Otoko" (often translated as "Train Man"), a story about a young otaku boy falling in love, was a huge hit with the public, and words such as "Akihabara" and "otaku" were gaining wider recognition around the world.
However, at that point they hadn't really taken root in Fukuoka, and there wasn't a place where like-minded people, who shared an interest in these kinds of things, could get together and talk. And it was against this backdrop that Tenjin Style opened, finally providing a place in Kita-Tenjin where people interested in sub-culture could talk with one another and enjoy themselves without any stress.
It's become a meeting place for "lords" and "ladies," as well as a tea party venue for people into lolita fashion.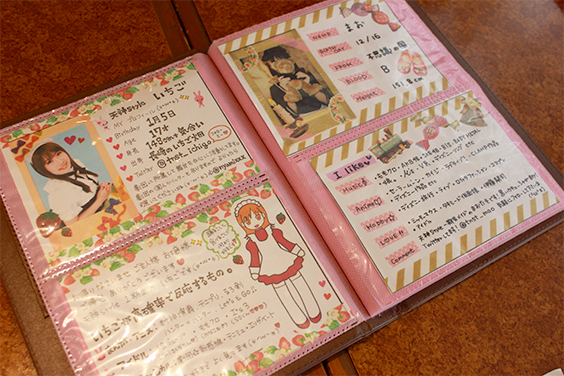 Did you know that the maids are also really into sub-culture? They're looking forward to talking about what they are into with their lords and ladies. You can find out their hobbies and what kind of stuff they like in their profiles!
Striking up a conversation is easy, even for first time visitors, and its often the case that the maids share similar interests with the customers.
Oh, and don't forget about the seats at the counter/bar. These are in close proximity to where the maids work, and are situated in such a way that you'll almost certainly end up chatting to the person sitting beside you, or another customer close-by.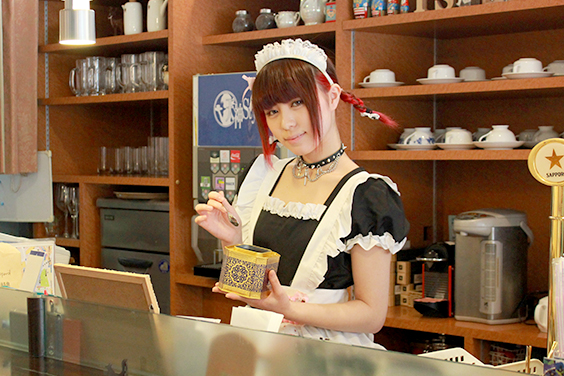 Actually, these are special seats that you can only use if you are a "VIP Member!" They also host some special events that only VIP members can attend. (*Please note: a fee is required to become a VIP member).
VIPs will be eligible to receive a cheki photograph, and also enjoy all kinds of different events. They put on gaming events in which maids and customers play together, birthday parties for the maids, as well as monthly cosplay events.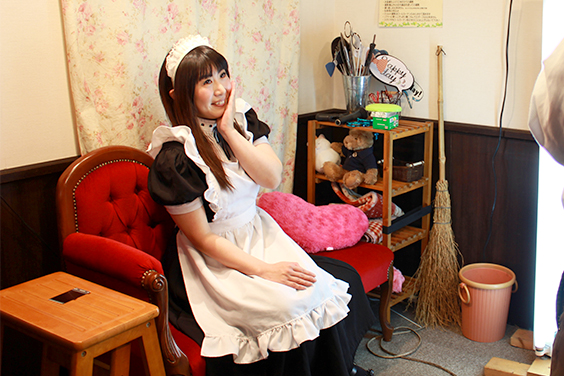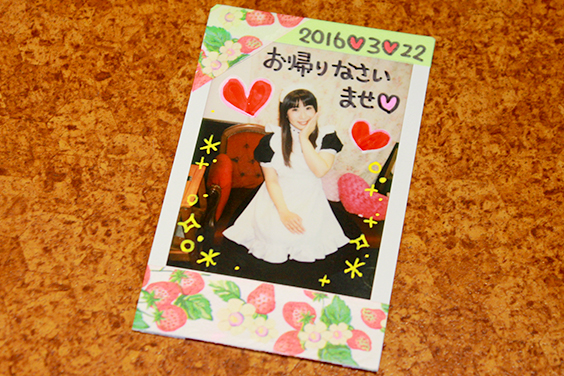 Tenjin Style, is somewhere that customers can enjoy meeting up with friends who share similar interests and hobbies. For anyone who has yet to experience a maid cafe, you can feel free to stop by your "manor" any time!
Tenjin Style is HERE!
Tenjin Style
- Address:
2F Kita Tenjin Building 3-1-12, Tenjin, Chuo-ku, Fukuoka-shi, Fukuoka-ken
 [*Relocated in July 2018] Great Leap 2F 3-8-13, Tenjin, Chuo-ku, Fukuoka-shi
- Hompage/website:
http://tenjin-style.com/
*All information correct as of June 2016.