[Fukuoka City] 天神Style (Tenjin Style)

The secret to its ten-year run is the "homely feel" that lets you totally relax!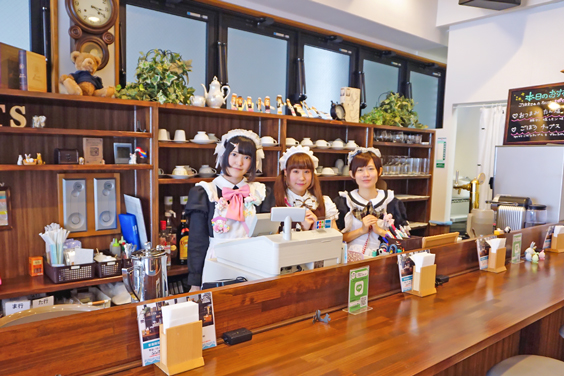 The woody interior makes for a calming atmosphere.
Maid cafes are representative of Japanese sub-culture, and are widely known overseas! To visit a long-running maid cafe in Fukuoka was one of the things Shiki wish to do while she was in town, so this time, we visited "Tenjin Style"!
"Tenjin Style" is a long-established store that, having been founded in 2006, is now approaching its 14th anniversary. In regards to the secret of its persistence through the long years, cafe manager Suzuka is clear that it's due to the "'homely feel' of being made welcome by a circle of chatterboxes!". Shiki, who was welcomed with calls of "Welcome home, my lady!", had her "omurice" (rice omelet) and drinks illustrated by cute and friendly maids, and had a two-shot taken of her with a Cheki. She had a wry laugh over the salty mentaiko-topped parfait ("Huh? De...delicious?!), but the homey space and warm welcome washed away all the exhaustion of her trip!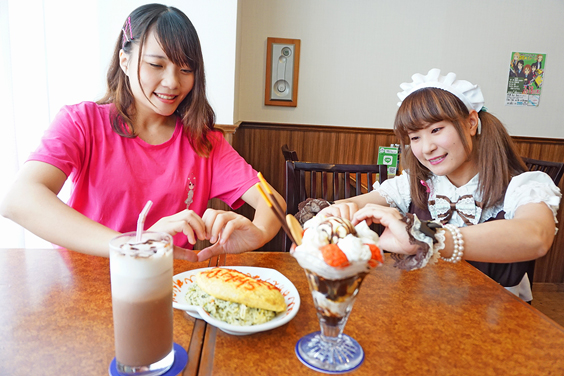 The dishes ordered have a spell cast on them: "Become tasty, moe moe kyon!"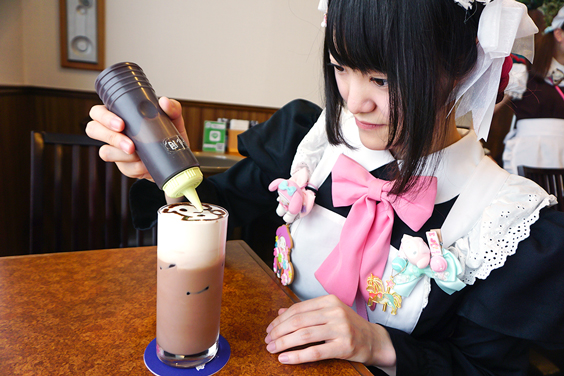 We really want you to try ordering the special menu item! A staff will do an illustration for you at your table"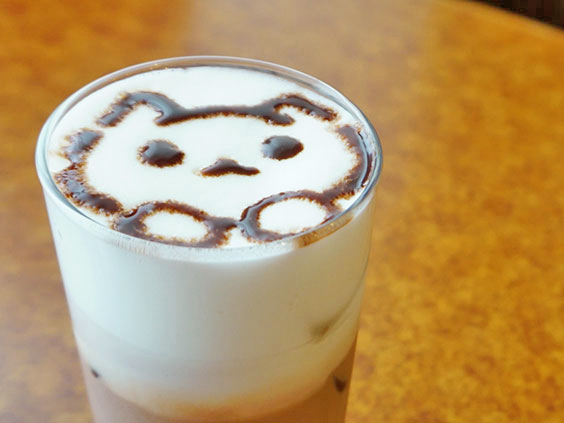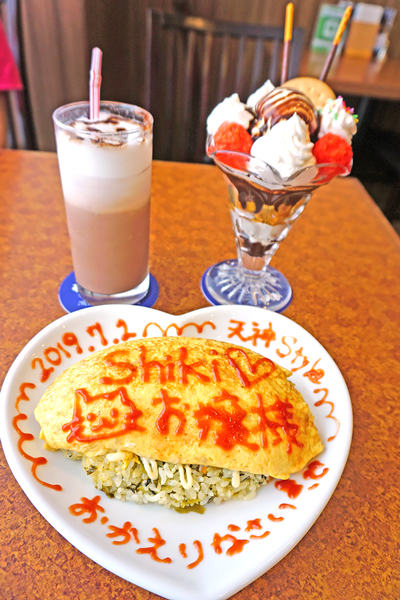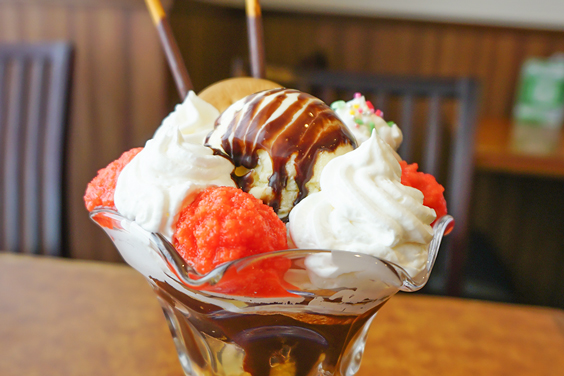 Inexpressible sweet-saltiness of the mentaiko parfait is kind of addictive...!?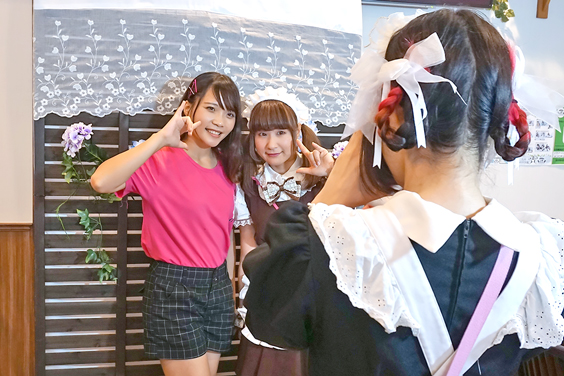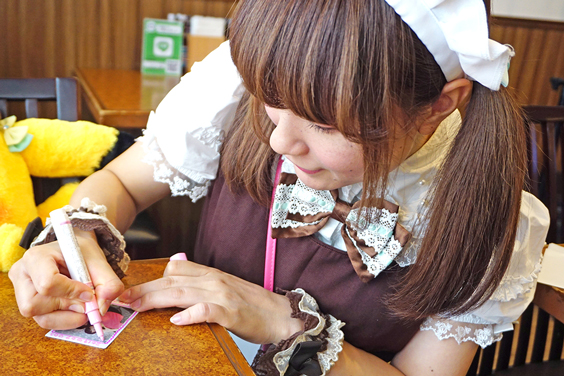 They decorated the photo with pens and stickers! It's so cute!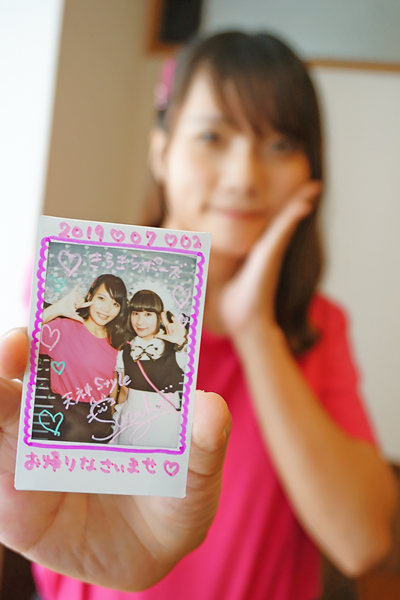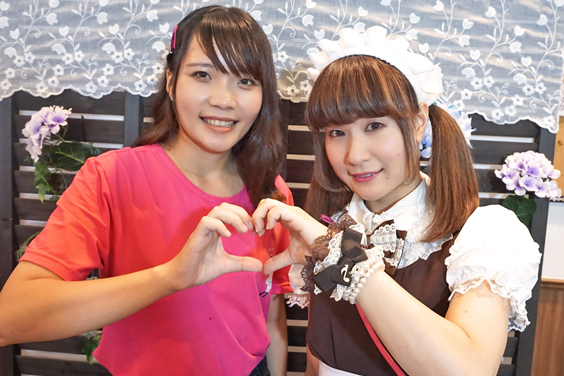 Shiki: A store that has continued to do business for 14 years...how surprising! My heart became "moe" when they greeted me not with "irrashaimase (Welcome)", but by saying, "Welcome home, my lady!" I was also happy, because they drew a cute cat on my ice cocoa!
PROFILE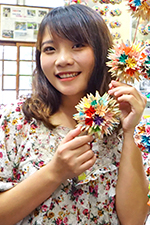 Hi! My name is Shiki! I am a member of the Vietnamese idol group called "POLARIS"! On this trip, I was able to visit some of the sightseeing spots that I included in the tour plan that I put together. It was so much fun! I hope that I can help bridge the gap between Japan and Vietnam in the future!
■Hobby: Manga, idol, and music
Suggestion: Manga, idols, and music
■Favorite Manga: "幽☆遊☆白書" (Yu Yu Hakusho), "ガラスの仮面" (Glass Mask), "美少女戦士セーラームーン" (Pretty Guardian Sailor Moon)
■Favorite Japanese Idols: ももいろクローバーZ (Momoiro Clover Z), Hey! Say! JUMP
■Reasons I fell in love with Japan: I was kind of obsessed with "Yu Yu Hakusho" when I was in junior high school! I really wanted to meet 冨樫義博 (Togashi Yoshihiro) san, the manga artists who created "Yu Yu Hakusho." I started studying Japanese really hard with that in mind. I then went to study in Japan! It might not be much of a surprise for you, but I did not get the chance to meet him (lol)!
---
POLARIS★ポラリス
A six piece idol group based in Hanoi City, Vietnam. The members are Shiki, Rei, Rin, Hikari, Chiju, and Ryo. Their goal is not to be number one, but they are working hard to bring people joy, smiles, and energy.
■Official Website:
https://www.polaris.3www.co.jp/
■Facebook:
https://www.facebook.com/polaris.idolgroup/
Related Articles