asianbeat original pop culture column ~The Perfume story~
The Perfume story
The other day I was asked if I would write a column.

I just happened to be involved with a talent school and production in Fukuoka, and it is coming up to my fourth year here.

In a meeting with the editor he said,
"What kind of article are you going to write?"
"Something to do with the recent music scene sounds good", thinking of starting off easy,
"What group?"
"Well, how about Perfume?"
That's simple. "OK, let's go with that". So, my first article is on Perfume.

The Perfume story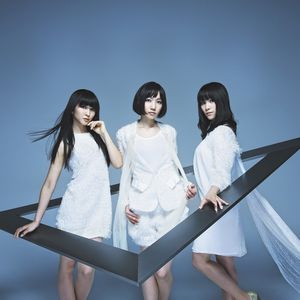 Looking at the recent Japanese music scene you can say that compared to the Showa era (till 89) the number of categories and segments has increased, and it is difficult to put it in one basket. There are so many that it is confusing and you need a real sense of music to unravel it. Trying times!
And thanks to the Internet you can easily see both old and new, from east to west, everything from polished clips to a mish mash of amateur stuff.
It is a wonderful era where you don't have to depend on the filter of the music industry to listen to the high and low end, pro and amateur, having the freedom to choose whatever you fancy.Perfume, a perfect fit for the era
。
Not so long ago I was a judge at an audition in Hiroshima, and the grand prix winners were a group of primary school girls who had great voices. That group was Perfume.
Their song and dance and idol-like appearance was something special.

But for better or worse they hit a time where they didn't sell.
However, later they went on to work on their singing and dancing skills to become a polished unit.

Since they made their big break there have been many similar groups, but none have been able to hold a candle to Perfume.

Their dance routines appear simple, but have complex rhythms embedded, with vocals processed with auto tune and vocoder – perhaps giving the impression that they can't sing very well. In fact they have fantastic voices.

Their producer, Tanaka Yasutaka makes music that is really compatible with computers and portable digital players.

Their outstanding vocals and dance, appealing looks, and the way they don't come over as overbearing idols, balanced with their sound gives them an aura of being "Idols that are not too close, and not too distant", a perfect fit for this day and age.
The talent and music business worlds turn their artists' images into commodities. Successful image strategy putting artists at the forefront is the drive behind a successful business.

A huge number of artists never make it, but Perfume did.

The speed of change we experience today changes many – but I wonder how will it affect Perfume?
© AMUSE INC., All rights reserved
※Unauthorized copying or transferring text or graphics prohibited.

Author
Kurosu Chihiro
Lyric writer/composer/producer
Lyrics producer for MISIA, SMAP, V6, NEWS, Fukuda Kyoko, and a number of other artists.
Established VANS Entertainment, a talent school in Fukuoka which has the slogan "Make it in rest of Japan, Asia and the world".