Tonkotsu Yarou Tetsuya (トン骨野郎 てつ屋)

A mild bowl of ramen that you'll want to eat even late at night!
The lights turn on at 6pm and that means that "Tonkotsu Yarou Tetsuya," an izakaya-style ramen restaurant located in Reisenmachi close to Kushida Jinja, is ready and open for business. A place that lots of business people stop by on the way home from work, their soup is made with pork bones and maintains a mild flavor. Even after sampling the other dishes on their izakaya menu, you'll still be able to manage a bowl of their gentle flavored ramen. People turn up looking for some noodles right up until they shut at 4am.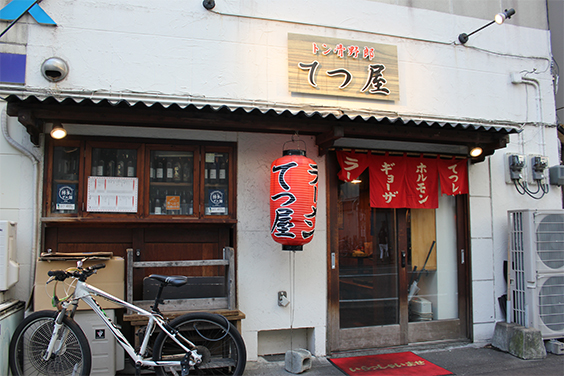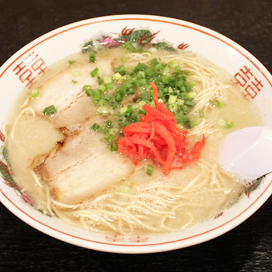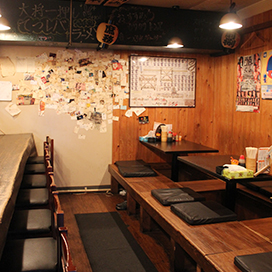 Loved by people who go out drinking in the Hataka and Nakasu area, the restaurant celebrated its 10 year anniversary in 2016. Their ramen is known for its creamy cloudy soup. Served with thin noodles that are easy to eat and smooth in the throat, their dishes are not too heavy, meaning that you can even down a bowl with you last drink, after you've tried out the other dishes on their menu.

On top of their standard ramen, they also serve spicy "Aka (red) Ramen" and "Kuro (black) Ramen," which is made with garlic oil. There are also unique, special treats that you are unlikely to find in other joints, such as "Ko Ramen," a dish that uses boiled pig trotters and is filled with collagen, it has gone down well with female diners.

"Tetsu Liver" (600 yen), a dish of grilled liver coated in a slightly sweet sauce, and bite-sized appetizer-style "Gyoza" (400 yen) are their speciaties. This restaurant is a real gem that you should definitely try sometime!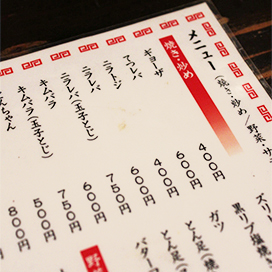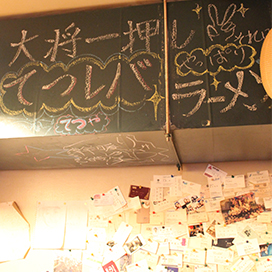 [MENU]
Ramen... 550 yen
Aka Ramen... 600 yen
Kuro Ramen... 700 yen
Ko Ramen... 600yen
Further dishes are available on their izakaya-style menu
Tonkotsu Yarou Tetsuya (トン骨野郎 てつ屋)
Address: 8-21 Reisenmachi, Hakata-ku, Fukuoka-shi, Fukuoka-ken
Telephone number: 092-282-7233
Number of seats (capacity): 17
Opening hours: 18:00-04:00 (next day)
Closed: Sunday
* All information listed correct as of November 2016.

Related Articles