The World Seifuku Project – First Wave – Interview with Sakurai Takamasa(1/2)
We spoke to Sakurai Takamasa about Japan's world famous "kawaii culture" and his thoughts on the World Seifuku Project.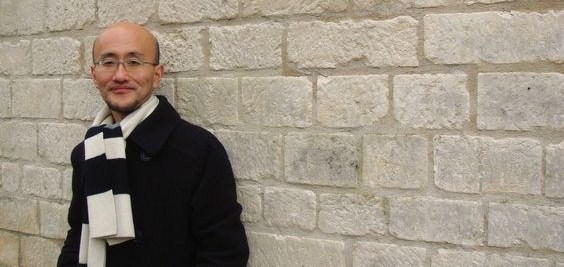 The "dress-up seifuku" – Born of Japan's spirit of invention and manufacturing.
ab:"Kawaii Culture" Could you describe it in a word?

Sakurai: Well, it that's pretty difficult, but in my opinion "kawaii" culture represents Japan – it is Japan. Make no mistake, "kawaii" will be the Japanese word that will spread throughout the world in the twenty first century. Not so long ago the words "karaoke" and "sushi" made it, but I feel that in the twenty first century it will be "kawaii".
In fact, when I go to an overseas event or do a report, and the local media want to talk to me, and when I use the word "kawaii" they never ask me what it means. If the interviewer did not know what it meant they would obviously say something. In other words, the term kawaii has made it into the vocabulary of their countries before they interview me. Each time this happens it reinforces the fact that the concept of kawaii has made it overseas.
Anime and fashion on their own will not make the Japanese economy recover, but Japanese pop culture, especially kawaii culture adds to Japan's value and will be an important factor in the county's economy in the future.

ab:What do you think is the role of seifuku in kawaii culture?

Sakurai: I think seifuku is the starting point for Japanese creative expression. Actually, to be precise seifuku did not originate in Japan, but the "dress-up seifuku" did. Mixing and matching parts such as shirts, cardigans and skirts to suit the way you feel, and changing the length to make original "dress-up seifuku" is something really Japanese – and it comes from the Japanese spirit for invention and manufacturing.
Wherever you go in the world, people wear seifuku because it is simple and popular and cute.
ab:Tell us about the reaction overseas.

Sakurai: Recently in China and Russia there has been a direct "I want to wear it" reaction. Seifuku made to Japanese specification is really popular. Anime, manga, and more recently TV dramas and fashion magazines also have had an influence, but I think it is simply a fact that it is popular because it is kawaii. Seifuku appears in everyday scenes like going to school in anime, manga and TV dramas, so I think its uniqueness and attractiveness comes across naturally in the storyline. In pictorial media such as anime and manga, the style of seifuku is more idealistic, making it even more kawaii.
●Girls wearing CONOMi seifuku at a seifuku fashion show in Russia.