Date 1, Tanabata Festival at Fukuoka Tower! (featuring Fukuoka Tower and "Rental Kimono Mine")
I've just been to Fukuoka Tower! As I went on 7 July, the day of Japan's Tanabata Festival, I decided to wear something more traditional, so get changed into a yukata! As there are stores in Fukuoka that rent out yukata and also help you put them on properly, it doesn't matter if you don't own your own. We'll be introducing some places later on! There were Tanabata related events taking place at Fukuoka Tower, so it was really busy! Also, Fukuoka Tower is known as something of a mecca for lovers! Well, you're probably wondering exactly what kind of place it is, so let me show you around!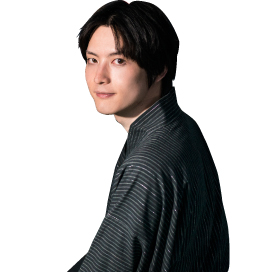 Let's find a yukata to wear at the store "Rental Kimono Mine!"
"Rental Kimono Mine" Hakata branch
Address: 1st Floor Gion Shibata Building, 6-43 Gion-machi, Hakata-ku, Fukuoka-shi, Fukuoka-ken
Access: 3 Minute walk from Gion Station, Fukuoka City Subway Kuko Line. 1 minute walk from Gion-machi Nishitetsu bus stop
Phone number:092-273-1567
Opening times:10:00 to 19:00
Holidays:Open all year round
Website:
http://www.rental-mine.org/web/mine/fukuoka/hakata/
There's plenty of attractions to see, so let's make our way over to Fukuoka Tower!
FUKUOKA TOWER
Address: 2-3-26 Momochi-hama, Sawara-ku, Fukuoka-shi, Fukuoka-ken
Access:
(Bus)
Approximately 25 minutes from Hakata Station, approximately 20 minutes from Tenjin Bus Center
(Subway)
approximately 20 minute walk from Nishijin Station (exit 1), Fukuoka City Subway.
Phone number: 092-823-0234
Opening times: 9:30 to 22:00 (final admission: 21:30)
     *Open until 23:00 on Saturdays from July 18 to August 31 and everyday from August 13 to August 15.
     *Opening hours are susceptible to change during special events, such as New Year's Day, Tanabata Festival and Christmas.
Holidays: (In 2016) Monday 20 June and Tuesday 21 June
Admission Fee: Adult-800 yen children-500 yen
Website:
http://www.fukuokatower.co.jp/english/
Information about the next date!
For date 2 Xiao Xiao Bai will be introducing us to Canal City, the Hakata Yamakasa floats, as well as the best places to buy Fukuoka souvenirs, so please stay tuned!
Related Articles