Date 4, "Let's take a stroll and explore Mojiko Retro District"
Let's explore "Mojiko Retro District" in Kitakyushu City! Having prospered as a trading port, today Mojiko's retro streets are very popular with both domestic and international tourists. The Kanmon Straits, between Moji and the neighboring Yamaguchi Prefecture, makes for a picturesque backdrop. With trendy cafes and stores in abundance, people from all ages can enjoy this charming place! Join me on my trip as I try on a hakama and ride a rickshaws. I will also be introducing you the shopping center "Kaikyo Plaza," and "Yaki Curry," which are hallmarks of the Mojiko area! Please read on and enjoy!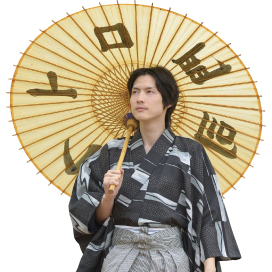 Click on the photograph below to see our romantic date with Xiao Xiao Bai!
Related Articles