Retro experience in a Hakama(2/4)
My first experience in a rickshaw! A perfect match for the retro, old-style buildings. These rickshaws are very special, as they are the only white ones that can be found in Kyushu!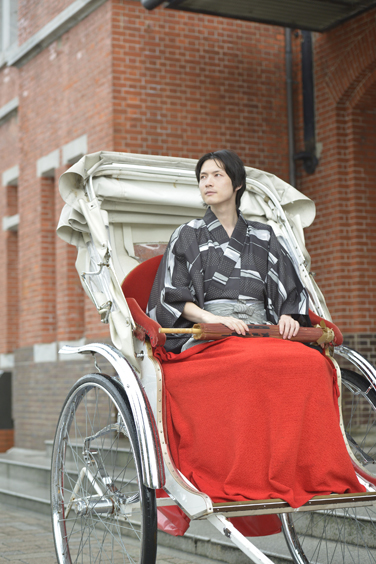 Behinid me, you can see the "Kokusai Yuukou Kinen Toshokan (Kitakyushu International Commemorative Library)." Built to commemorate the 15 year anniversary of Kitakyushu and Dalian establishing ties as friendship cities, this building holds deep significance regarding Japan's relationship with China.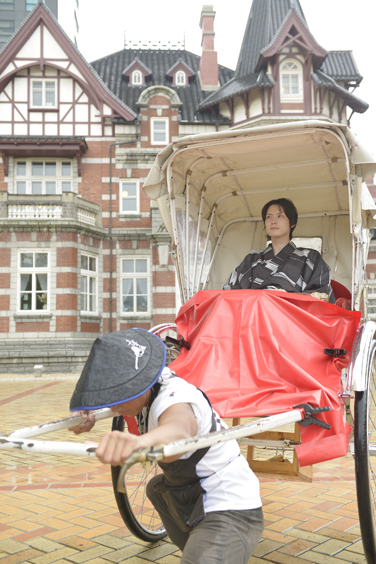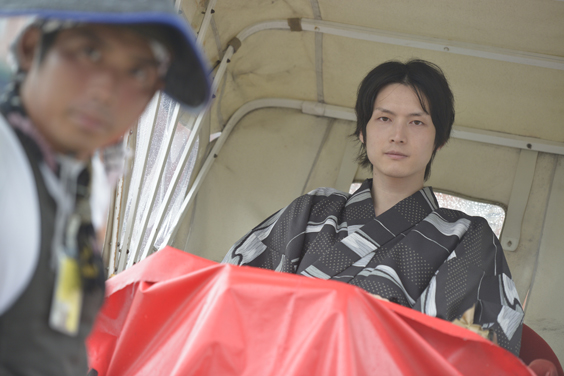 Click the image and it will automatically go to the next.
Rickshaw EBISUYA Kanmon Branch
Address: 3-20, Hon-machi, Moji-ku, Kitakyushu-shi, Fukuoka Prefecture
Main place to catch a ride: JR Mojiko Station
Telephone number: 093-332-4444 
Opening times: 9:30 until sunset (times vary depending on the season)
Cost: Starting at 3,000 for 1 person and 4,000 for 2 people
Holidays: Open all year round
Website:
http://ebisuya.com/branch/kanmon/