"THE BASICS FUKUOKA" is now open! The lobby library, which is home to 5,000 books, has been gaining a lot of attention!

Relax with a good book at this gorgeous hotel after enjoying a day out exploring the streets of Fukuoka!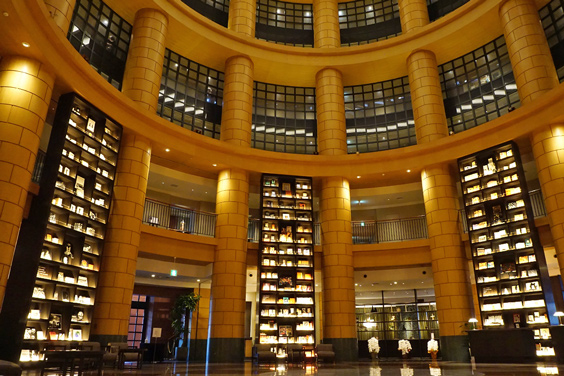 "THE BASICS FUKUOKA" re-opened in March this year. The hotel is located on the same premises as the old Hyatt Regency Fukuoka, which can be found about 500 meters from JR Hakata Station's Chikushi Gate and close to one of the most lively areas of the city. The "lobby library" spreads right out in front of you as soon as you enter the hotel. It's easy to see why it has been gaining so much attention. The round-shaped lobby has 42 meter high ceilings. A total of six 8 meter tall bookshelves have been put up inside the entrance, creating a big impression on any visitors who have just arrived! The inner shelves are filled with Japanese books. Titles connected to Japan's four seasons line the next set of shelves, while famous literary works, comics, and photo books from around the world sit on the outer rows. The facility currently holds approximately 5,000 volumes. The books can be read inside the guest rooms, the lobby, and hotel restaurant. This helps create a delightful, cozy atmosphere inside the premises.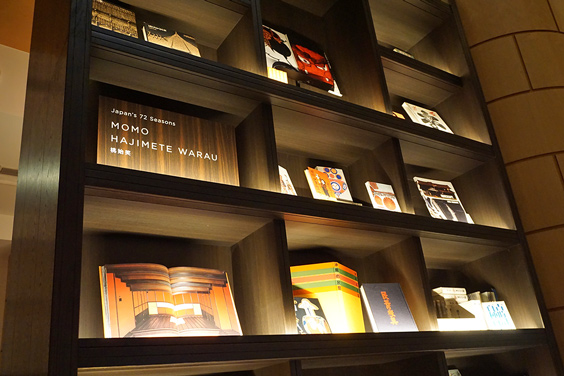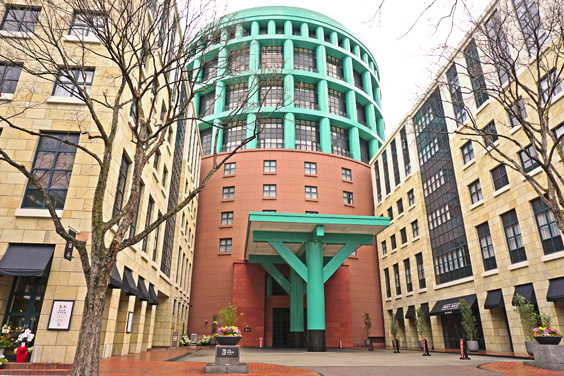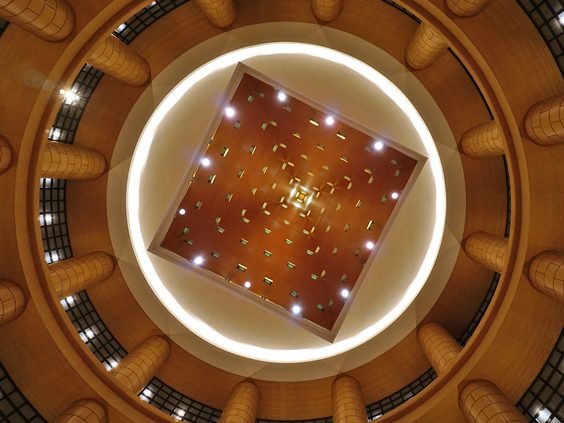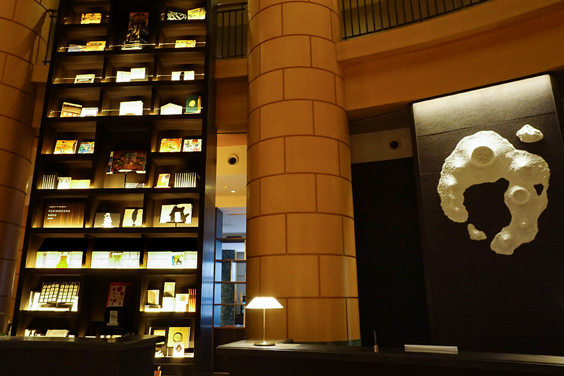 The artwork on display in the lobby and guest rooms were created by 14 different artists. The majority of the artists featured are from Kyushu, Japan!
◎ROOMS
The fun-filled names of the guest rooms, "Chapter," "Episode," and "Story," take their inspiration from the books on display in the Lobby Library. There are 238 guest rooms in total and different 20 types. Some of those rooms are connected two conventional rooms together to secure a large floor space of more than 30㎡ (on average). It is easy to create wonderful memories in such a comfortable, open atmosphere!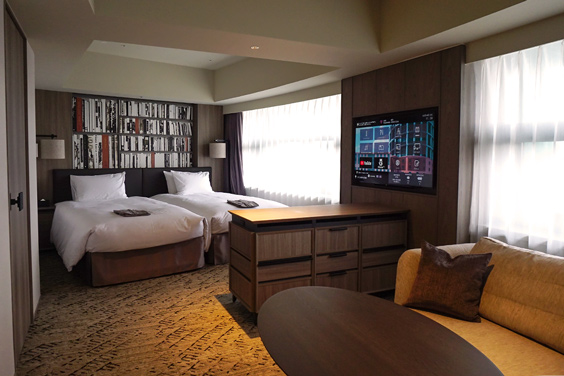 One of the "Chapter" rooms, which combing two 20㎡ rooms, helps give the visitors access to two windows. The shower is equipped with an awesome waterfall function!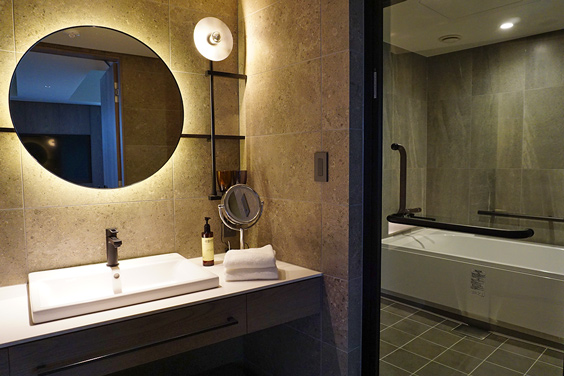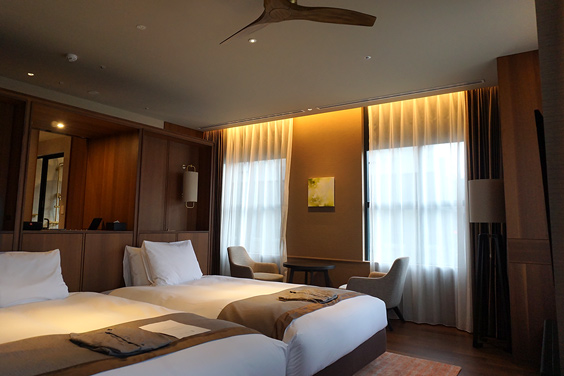 Guests staying in the premium "Episode" rooms can make use of the exclusive lounge.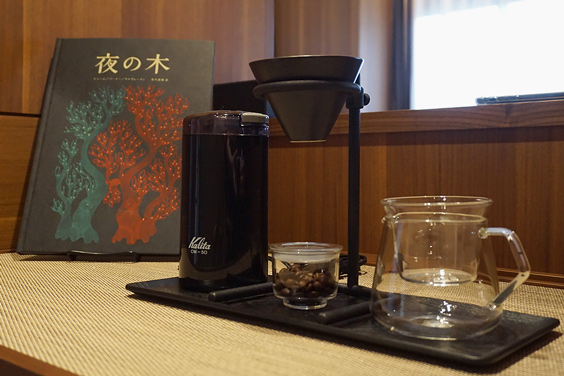 The "Episode" and "Story" rooms come with their own hand drip coffee sets!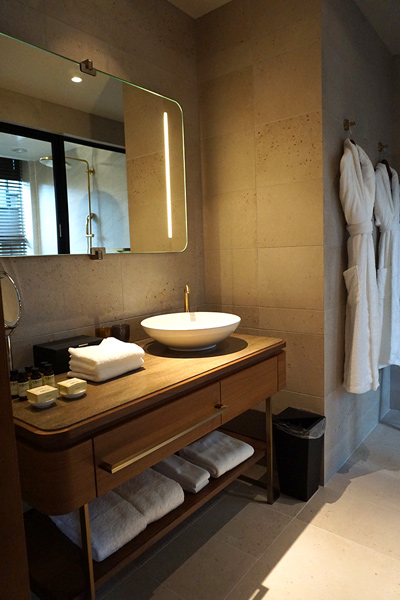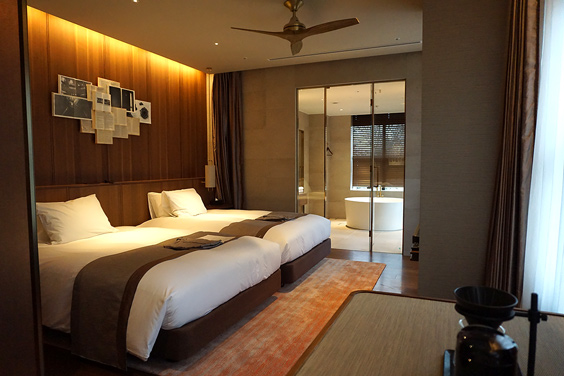 There are also two secret rooms for special guests and regular visitors. (* Reservations cannot be made using the standard booking process)
◎ The exclusive "NOMBRE" lounge
A special lounge is available for guests staying in the "Episode" and "Story" (SUITE) rooms. Between 8:00 and 22:00, visitors can help themselves to a selection of delicious sweets and appetizers, carefully selected wine, and sake!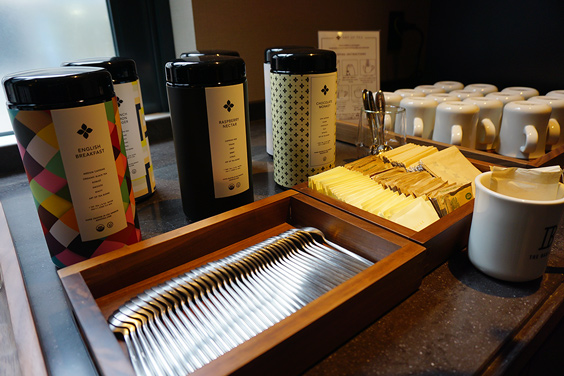 The "Art of Tea," luxury organic tea brand which comes from Los Angels, is sure to prove a hit with guests. The coffee is another item that has been carefully selected with visitors in mind. It comes all the way from "TAKAMURA Coffee Roasters" (Osaka, Japan). The store specializes in coffee and wine, so you know you'll be in for a treat!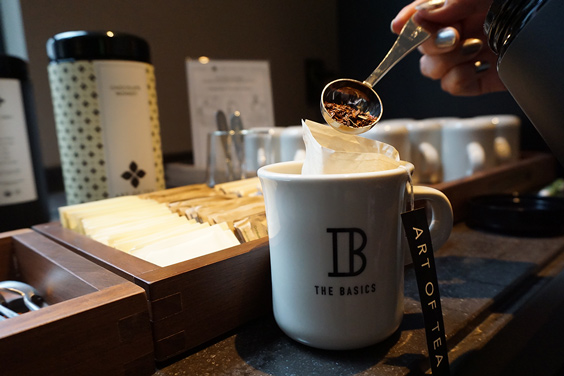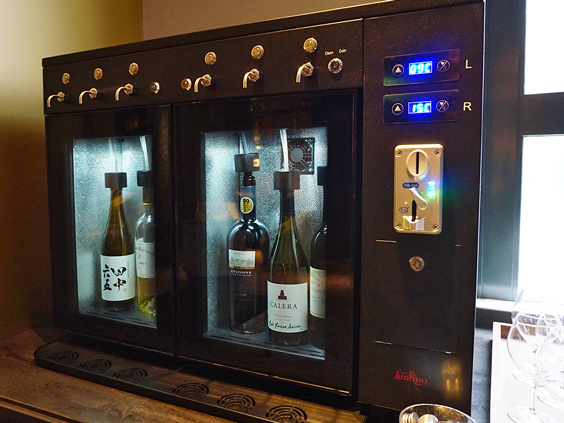 ◎ RESTAURANT "WHY NOT"

*Please note: The buffet is currently unavailable (as of 18 March 2020). The hotel decided to temporarily remove the buffet service in an effort to stop the spread of the Coronavirus (COVID-19). However, an a-la-carte buffet option is currently available during lunch and dinner. Western and Japanese set meals are being served for breakfast. Please follow the link here to check their official website for more information (*information available in Japanese).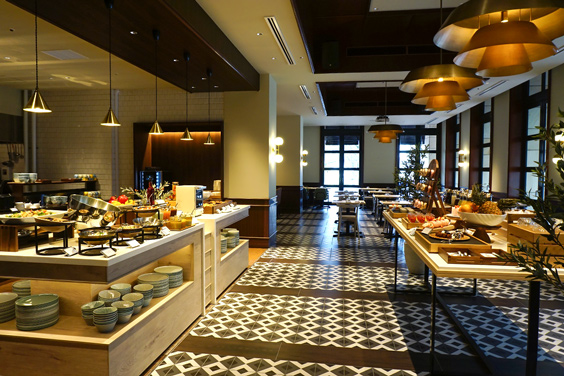 A buffet-styled restaurant was also popular in the old Hyatt Regency. That space has been revamped and is now called "WHY NOT." "Fermentation" is a key themes that is central to the restaurant. Fermented foods are used as a kind of secret ingredient in lots of the dishes, which means that you can enjoy a range of healthy and delicious culinary treats!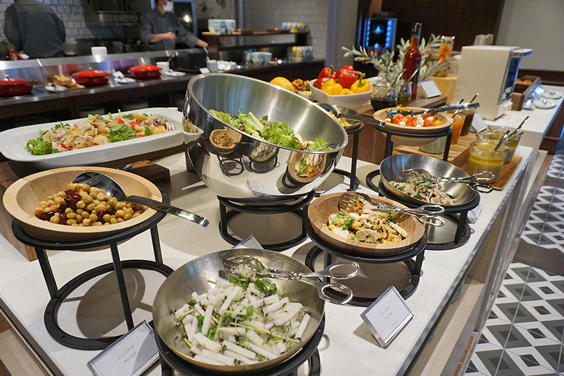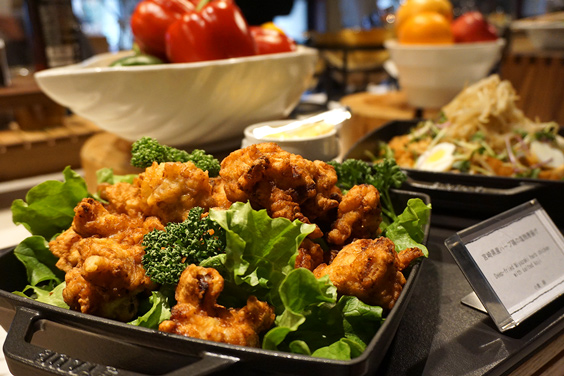 From karaage (Japanese Fried Chicken) and dressing using shio-koji, to fermented cabbage... The restaurant uses a range of fermented food to enhance the flavors in their dishes!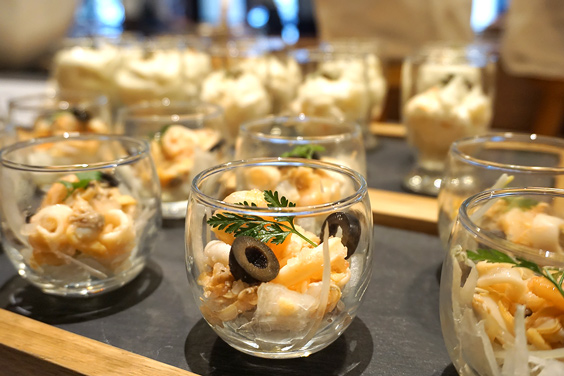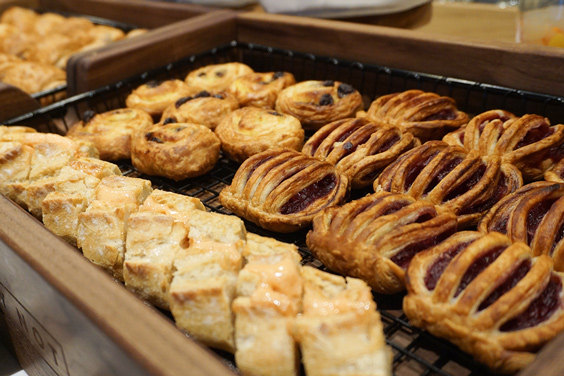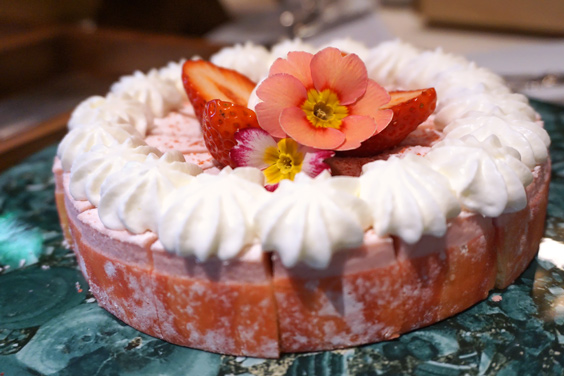 The restaurant serves so many sweet and savoury dishes that look great on camera! You'll definitely want to take photos of all the food!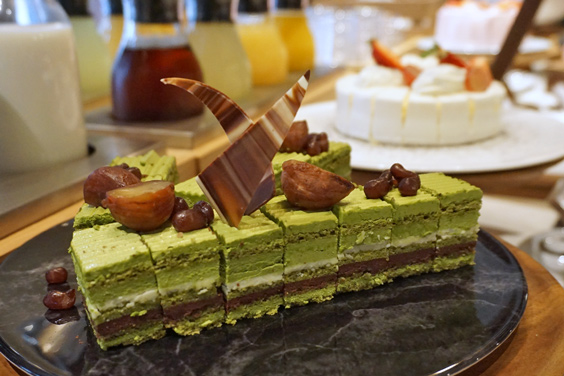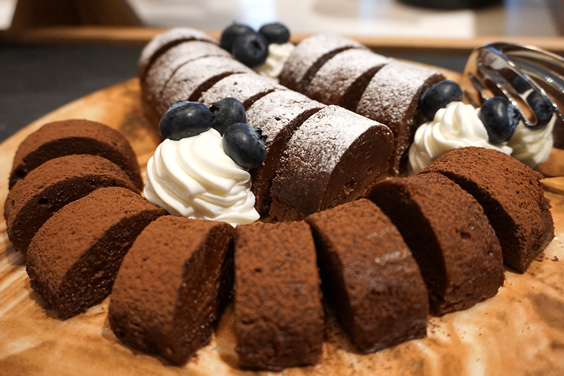 - DISCOVER Fukuoka! Fukuoka Tour Guide -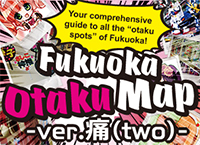 Fukuoka Otaku Map
In this feature we'll be introducing you to Fukuoka's anime and cosplay scene, but the term "otaku" doesn't just apply to a single subculture, it's used to refer to "enthusiasts" of various genres.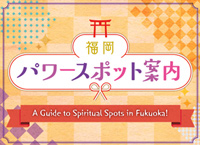 A Guide to Spiritual Spots in Fukuoka!
Did you know that Fukuoka is home to lots of shrines and temples? This series aims to introduce some of them and provide information about hidden spiritual spots in the local area!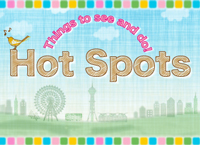 Hot Spots - Things to see and do!
We're going to introduce in and around Fukuoka's sight seeing, gourmet and fun spots in this section!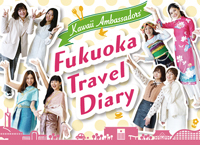 Kawaii Ambassadors' Fukuoka Travel Diary
The eight Chinese, Thai, Vietnamese, and Taiwanese Kawaii Ambassadors, selected in the "2019 asianbeat・FACo Kawaii Ambassador Contest", visited Fukuoka City, Itoshima City, and Fukutsu City. They report on seasonal information regarding Fukuoka, such as popular photospots, cafes, and traditional handicraft experiences!
- Discover Fukuoka local delicacies! -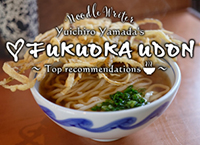 ♥ FUKUOKA UDON - Noodle writer Yuichiro Yamada's top recommendations!
This series sees a Fukuoka-native noodle writer Yuichiro Yamada talk about the exciting world of udon! Read-on to discover more about Fukuoka's famous udon culture!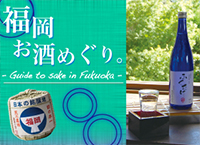 "Fukuoka Osake Meguri " - Guide to sake in Fukuoka -
Discover all 70 sake breweries that Fukuoka Prefecture has to offer! Here we bring to you all the latest information about where to enjoy sake produced in Fukuoka Prefecture!