Okawa Kumiko (大川組子)(1/5)

Find-out more about the woodwork featured onboard the famous JR Kyushu cruise trains "Aru Ressha" and "Seven Stars in Kyushu!"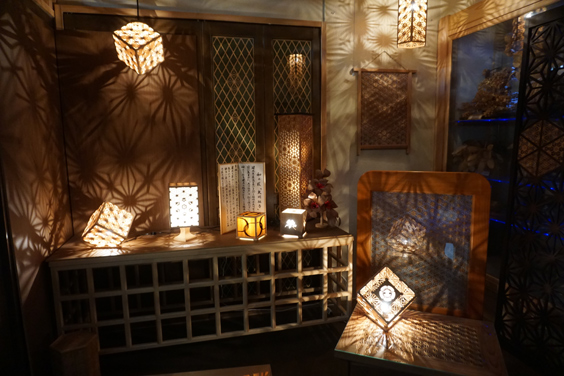 Visitors to Okawa can have a hand-on experience with the famous woodwork known as "Kumiko." This traditional type of Japanese handicraft is produced by using groves and small holes to join together thin pieces of wood without using adhesive or glue. The scent of the wood has a wonderful soothing quality. You're sure to be impressed by the lattice-style pattern of the woodwork, which is incredibly beautiful and ideal for interior design.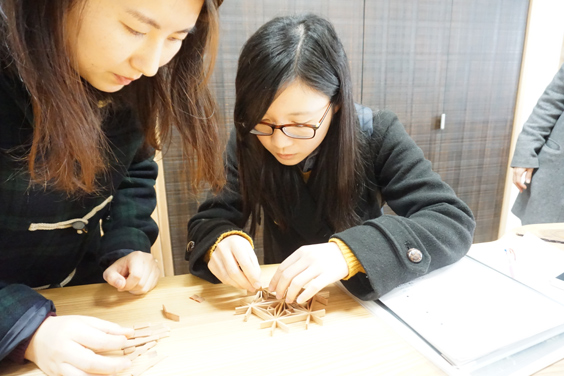 The first stop on our visit was Kinoshita Mokugei workshop. Visitors can see top quality Okawa Kumiko and get involved in the production process with owner Mr. Kinoshita. Woodork produced by this well-known studio was featured onboard the JR Kyushu's cruise trains "Seven Stars in Kyushu" and "Aru Ressha!" It is fantastic experience to be able to touch beautiful woodwork. The items created inside Kinoshita Mokugei are an example of traditional handicrafts made by expert craftspeople. Anyone interested in this aspect of Japanese culture, should definitely check-out this workshop!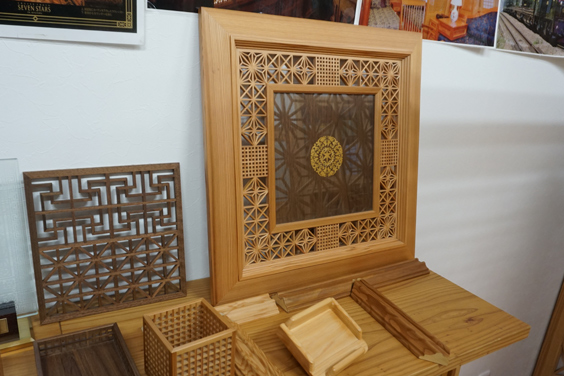 Okawa Kumiko (大川組子) INFORMATION
Okawa City Tourist Interior Information Station "Okawa TERRAZZA"
Address: 2-2525 Mukaijima, Okawa-shi
Telephone number: 0944-87-0923
Closed: Mondays (*If Monday falls on a bank holiday, the center will be open and closed on the following day instead.)
Website: Okawa Tourim Association
http://www.okawa-kk.com/
Related Articles