Fresh and affordable lunch in Fukuoka!!

Don't you ever just want to go on a trip somewhere that's not overrun by tourists – somewhere only true locals know about? That's exactly the kind of place you can expect of Fukuoka's "sengyo ichiba" – the Fukuoka City Fish Market. Before going, I thought it would be the kind of place that auctions off fish, etc., but this place had a completely different atmosphere to any fish market I'd experienced before.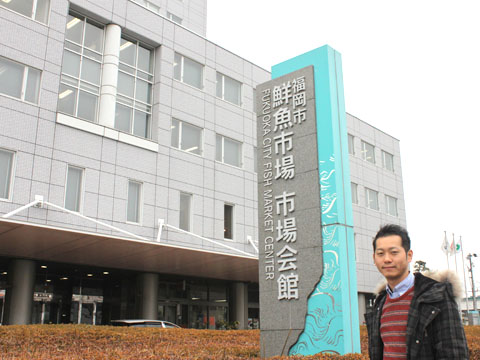 ● Entrance to the Fukuoka City Fish Market Center. It's located in Nagahama – the same Nagahama that's famous for ramen.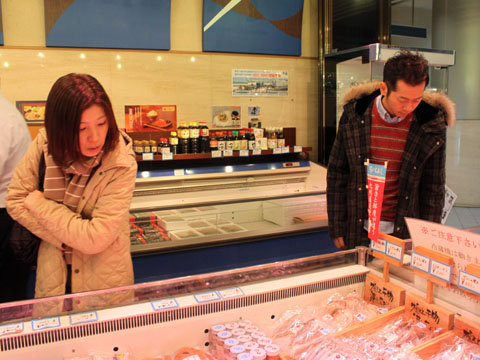 ● One of the shops selling dried fish and various marine products.
On the first floor of the Fukuoka fish market you'll find shops selling a whole range of marine produce and an eatery, which, come lunch time, is bustling with nearby office workers. I couldn't decide which restaurant to try and before long queues had begun to form.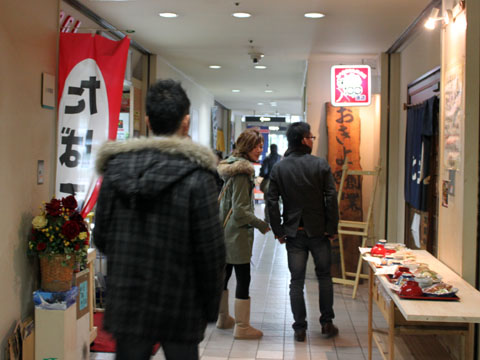 ● The eatery is packed with locals at lunch time!
● For a mere 600 Yen you can get fresh 'kaisen-don'! (bowl of rice topped with a variety of sashimi)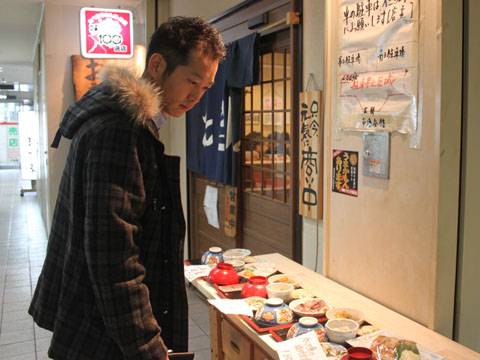 ● You can also get fish tempura and a range of other cooked and boiled dishes!
After way too much contemplation, I finally decided to go for the most approachable restaurant that looked like it had the most "local" color. (For those who can't read Japanese they have plenty of photos on the menu so you know what you're ordering!) Prices at this particular restaurant range from 600~1500 Yen and have a variety of menu items on offer.

I love sashimi so I went for the 'kaisen-don.' The sashimi was about as fresh as can be and the 'uni' (sea urchin) in the middle of the bowl in particular was a standout – both rich and sweet!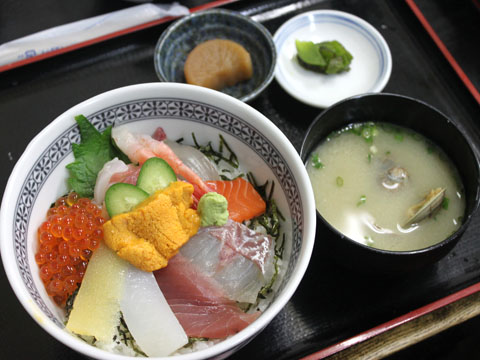 ● The 'kaisen-don' I ordered – 900 Yen. And it comes with shellfish soup!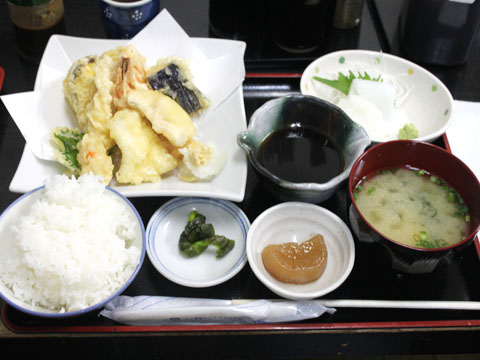 ● I also recommend the shrimp and vegetable tempura set meal! – 900 Yen
After lunch I decided to have a wander around the market. On the second floor there's a station where you can learn about fish, the auctions that are held, and find out about fishing spots in and around Fukuoka. Finally, I made my way up to the observation deck on the 13th floor to relax and enjoy the panoramic views of Hakata Bay.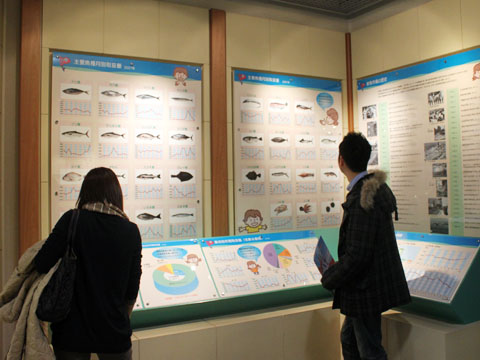 ● Learn about local fish at the information station on the 2nd floor.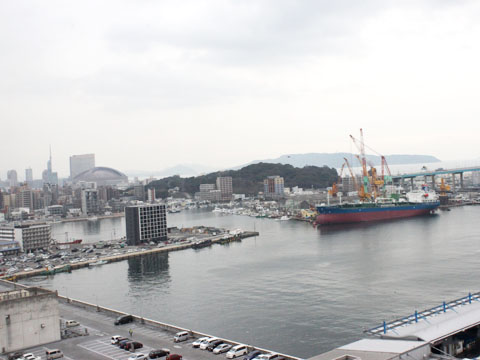 ● Nagahama Port and to the far left, Fukuoka Yahoo Dome and Fukuoka Tower.
Fukuoka Fish Market may not be the most convenient of places to get to, but it's definitely worth a visit! The market is open to the public only on the second Saturday of every month, from 9am to 12pm, and they also hold locals appreciation days where you can pick up fish and marine produce at bargain prices. It's about an 800 Yen taxi fare from Tenjin, so if you get the chance be sure to check it out!
Fukuoka City Fish Market / Fish Market Center INFORMATION
◆Open: Fukugyo Eatery (weekdays:5:00~15:00, Sat:5:00~16:00, Sun/Public holiday:10:00~15:00)
※ Particular stores may operate on their individual times.
◆Holidays: None
※ Open to public on the 2nd Sat of every month, 9:00~12:00
◆Homepage URL(Japanese): http://www.e-sengyo.net/index.html
◆Access
・from Akasaka subway station (exit 1), 7 min walk along Taisho-dori towards Nagahama.
・5 min taxi ride from Tenjin.
大きな地図で見る
Jeong Profile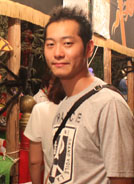 ● asianbeat translator
● University student
● Likes hiking, fishing…pretty much anything outdoors!
● The son of a kiwi fruit farmer!
Every 2~3 weeks we'll be bringing you reports on interesting and unique aspects of Fukuoka!
More Fukuoka madness coming soon!
"This is Fukuoka" to be continued!