le lien(1/20)

If you're looking to pick up modern, stylish yukata, then this is the place for you!
I visited a shop called "le lien," which is located in the center of the Kawabata Shotengai! They sell yukata and kimonos, and with everything from classic to modern styles in stock, there's a huge range for shoppers to choose from! The first thing to catch my eye was a yukata made out of denim! Matching traditional Japanese clothing with elements from modern day society worked better than I had imagined. I was really amazed by what I found!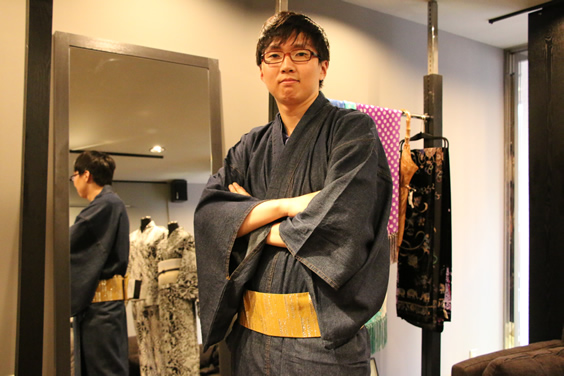 One really nice thing about this store is that you can try on the yukata that you are interested in before making any purchases. If you just look at a yukata folded up, it's difficult to tell if it suits you and hard to get a feel for the design in its entirety, but once you've tried one on, these kinds of questions can easily be answered. I had never tried on a yukata before and so even figuring out which one might suit me was a little perplexing, but fortunately the staff of the shop helped me pick something out. That was so great! And even if I do say so myself... I think the yukata that we finally chose really did suit me (lol)!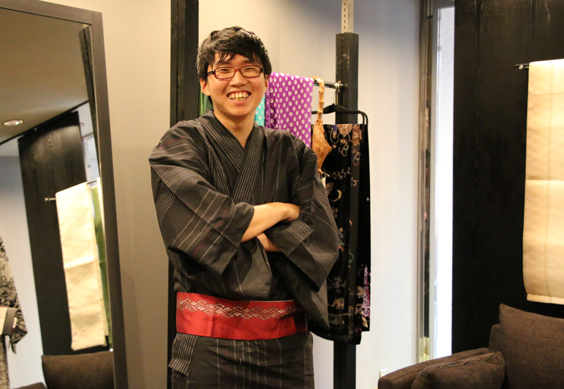 All of the members of staff are so kind and welcoming! When I was in the fitting area, the stylish manager showed me the correct way to wear a yukata and really taught me everything I needed to know, including how to pose in a manner that would match my outfit. It was really thanks to him that I was able to have such so much fun trying on yukata for the first time. And as you would imagine, they also have an amazing array of gorgeous women's yukata in stock. They even have matching yukata for couples. Why not give them a try?
le lien INFORMATION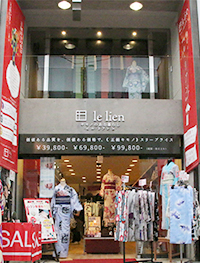 Opening hours: 10:30 - 19:30
Closed: Wednesdays
Address: 9-157 Kamikawabata-machi, Hakata-ku, Fukuoka-shi
Telephone number: 092-283-3370
Website:
https://walavie-lelien.com/
facebook:
https://www.facebook.com/lelienhakata/
wa・lavie INFORMATION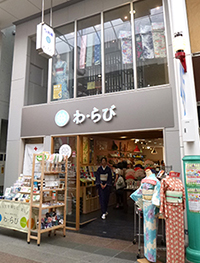 Opening hours: 10:30 - 19:30
Closed: Wednesdays
Address: 10-4 Kamikawabata-machi, Hakata-ku, Fukuoka-shi, Fukuoka-ken
Telephone number: 092-261-2027
Website:
https://walavie-lelien.com/
Facebook:
https://www.facebook.com/walavie