animate Kokura Branch (アニメイト小倉)

Come here, and what anime are popular in Japan will be clear!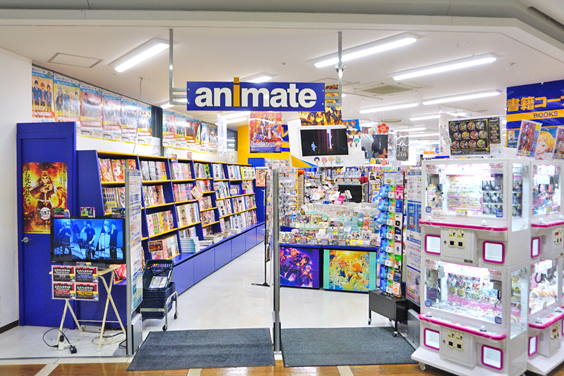 "animate" is a chain store specializing in anime goods, which has expanded to approximately 120 locations inside and outside of Japan. The Kokura location is located near to the JR Kokura Station Shinkansen Exit (North Exit), and its copious floor space was packed full of brand new merchandise!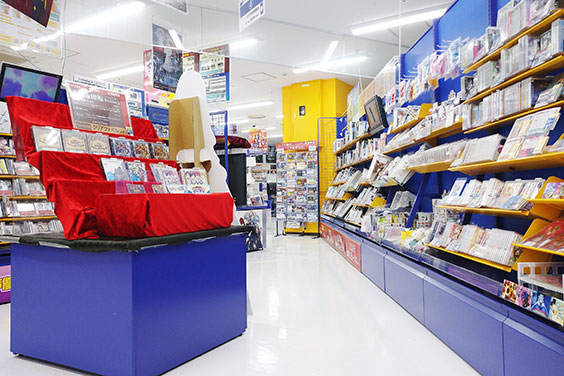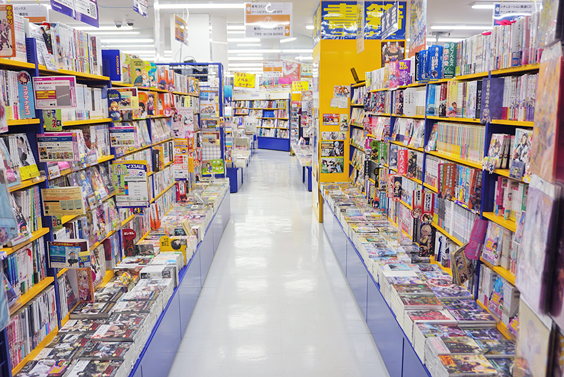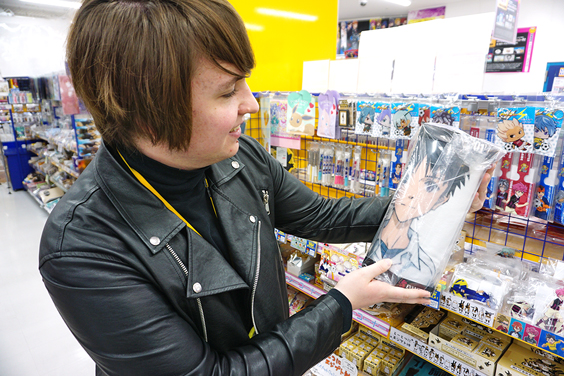 I liked this anime a lot when I was in high school – finding a towel of it got me excited!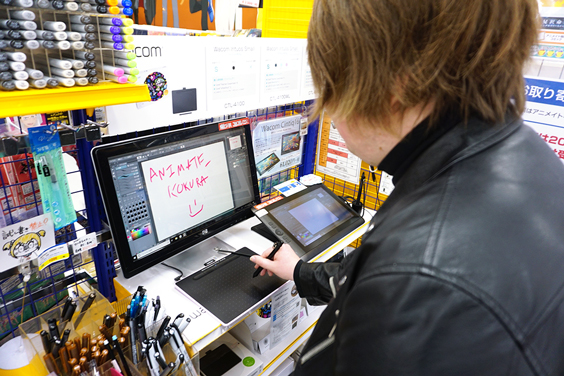 They even have an art supply corner, where I was able to try a pen tablet that people use to draw manga and illustrations!
Even if you don't know much about manga or anime, the staff here is very kind and will tell you what's popular in Japan if you ask them! You can definitely find something of a character you like. Of course there are some franchises that aren't very well known outside of Japan, but there were a lot of anime represented that any American fan would know, like "My Hero Academia". There was an entire special corner, filled with merchandise, for "Kimetsu no Yaiba", which is really popular in America now as well!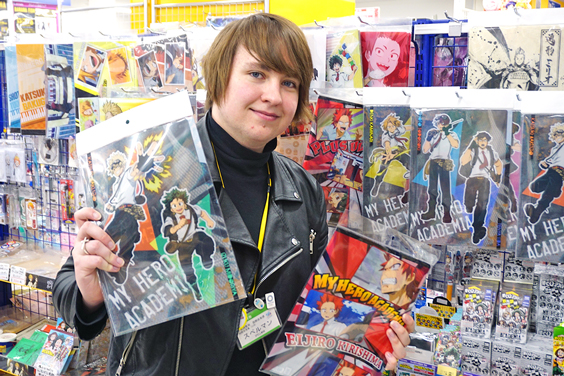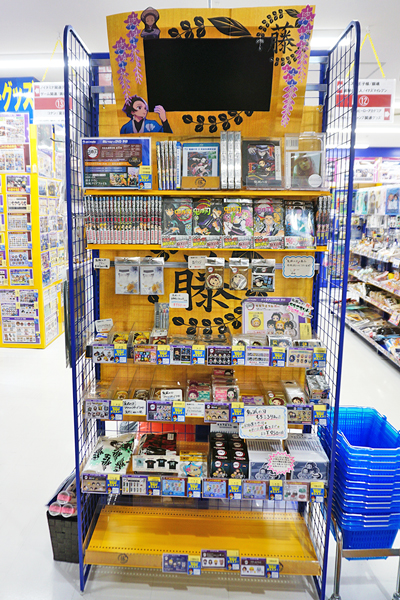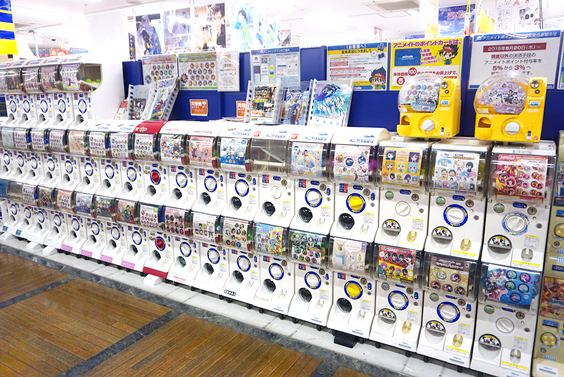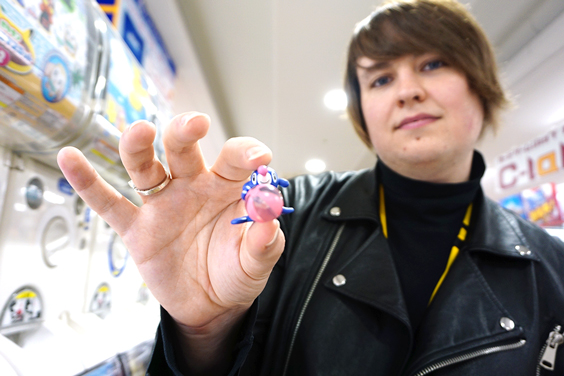 There are also approximately 100 capsule toy machines! They're great for souvenirs!
animate Kokura Branch (アニメイト小倉)
- Address: 3F Aruaru City, 2-14-5 Asano, Kokurakita-ku, Kitakyushu-shi, Fukuoka-ken JAPAN
- Official Website:
https://www.animate.co.jp/shop/kokura/
- Twitter:
@animatekokura
* All information correct as of November, 2019. There are occasions when the layout of the store differs from the current.
REPORTER PROFILE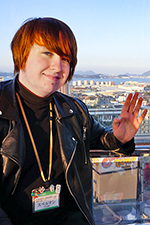 My name is Pat (Patrick), and I'm from Boston, USA. I work as the Coordinator for International Relations at Kitakyushu City Hall. We're working to build a city of cultural creation here in Kitakyushu – why not come and feel it for yourself?
---
- Favorite Kitakyushu foods: Yahata gyoza, yaki (baked) curry
- Hobbies: Film, video games, studying otaku culture
- Favorite directors: Terayama Shuji, John Carpenter, Sono Sion
- Favorite artists: Togawa Jun, Hirasawa Susumu, Sheena Ringo
- Favorite mascot: Jiimo-kun (Moji Ward, Kitakyushu)