Seaside Momochi Beach Park(6/6)
Head south from Momochi-hama Beach and you'll see Fukuoka Tower right in front of your eyes! Here is a cool place to take a photo of the Tower! You will be able to get a great snap like this with this oversize replica camera!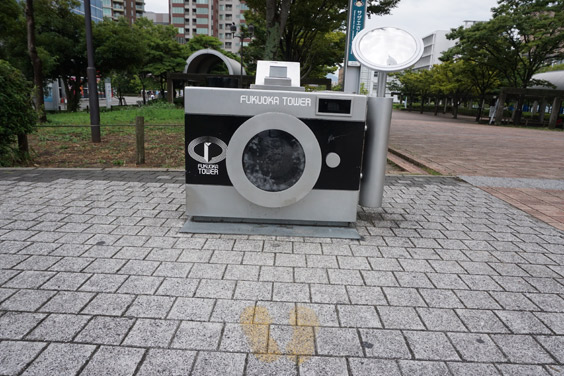 Set the timer on your smartphone camera and stand at footprints mark!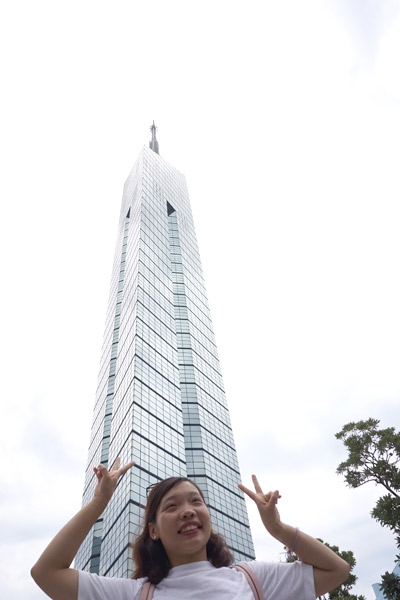 Strike a pose! You'll get this kind of cool snap!
Click the image and it will automatically go to the top.