Toho Village (東峰村) Momiji Road(1/5)

Enjoy Toho Village's stunning Autumn foliage along the "Momiji Road!"
The stretch of road (Kokudo route 211) that runs from Kitakyushu City to Koishiwara in Toho Village and on to Hita is affectionately known as the "pottery highway." During the Autumn months, the 5km plot of land that runs alongside the road connecting the "Tsuzumi no Sato" market with the area around Koishiwara is adorned in rich hues of red and orange. With the area packed full of momiji (Japanese maple), Japanese zelkova (elm-like trees), ginkgo, and wax trees, this mountainous area is a great location to view the leaves change color as the days start to get shorter. Locals affectionately refer to this past of town as the "Momiji Road." When the Summer ends in Japan, the weather quickly becomes cold. The drop in temperature is quite sudden and can leave you feeling like we have gone straight into Winter, but there is a short window of Autumnal weather. It is during this period that you can witness the leaves around you start to take on dark shades of red and magenta. The peak season for viewing the foliage was about to pass by the time of our visit, but the color of the trees' red leaves were still stunning! The beautiful stream that flows beside the road adds to the atmosphere, filling your heart with a sense of peace and tranquility.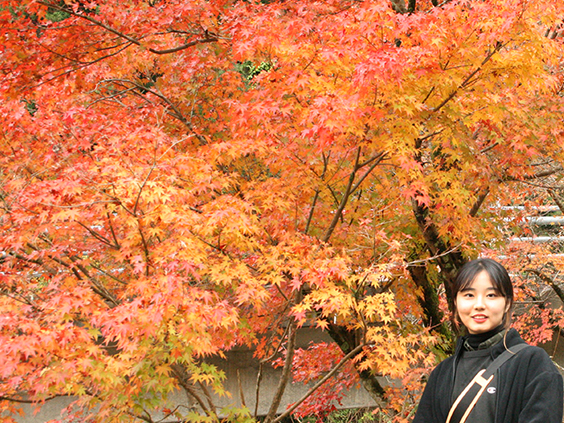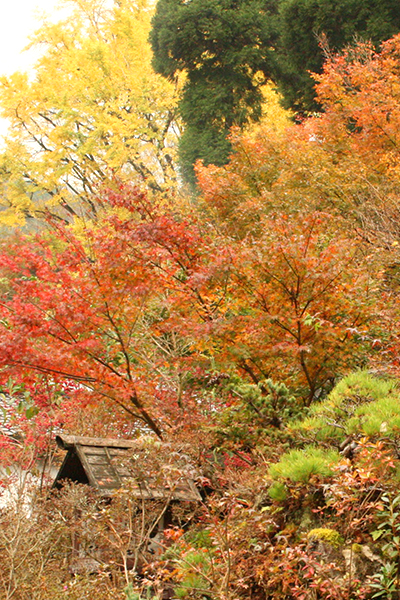 INFORMATION: Toho Village "Momiji Road"
Location: Tsuzumi, Koishiwara, Toho Village, Asakura-gun District, Fukuoka Prefecture
"Momiji Road": Nickname given to the 5km stretch of National Highway route 211 that runs from "Tsuzumi no Sato" market to "Hogatani."
Best time for viewing the foliage: End of October to mid-November