Asakura area - Koishiwara and Sugawa - Guide brought to you by Park!
"This is Fukuoka-Season2-" brings you all the charm and excitement that Fukuoka has to offer! This series comes from the perspective of international students, helping to provide a fresh take on local sights and trips! This installment sees Park, an international student from Korea, report on the "Momiji Road" in Koishiwara, Toho Village, the "Koishiwara-yaki Tougei Bunka Taiken" (lit.: Koishiwara Ceramics and Culture Workshop), and the "Shin-chan Kajyuen" (Shin-chan Orchads) in Sugawa, Asakura-shi! Check-out the reports by clicking on the images below!.
Map of the locations introduced!
Profile: Park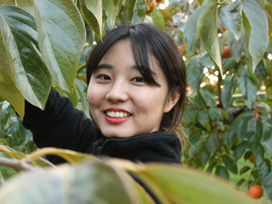 - Hometown: Seoul, Korea
- Currently enrolled as a student at Kyushu University
- Favorite food: Beef tongue, zarusoba (chilled noodles served with a dipping sauce), gyudon (bowl of rice topped with beef)
- Hobbies: Reading, assmbling plastic models
- Pastimes/leisure activities: Watching movies, reading, driving
- Favorite sports: Taekwondo, soccer, skiing
- Favorite Japanese writer: Keigo Higashino