Cafe kanon / JACQUES MONOD / PISKEY VINTAGE(7/12)
Here is one of their French-inspired lunch dishes. There are lots of other items on the menu aside from what we have introduced here. And with the menu regularly changing, there is no chance you will get bored with the dishes on offer.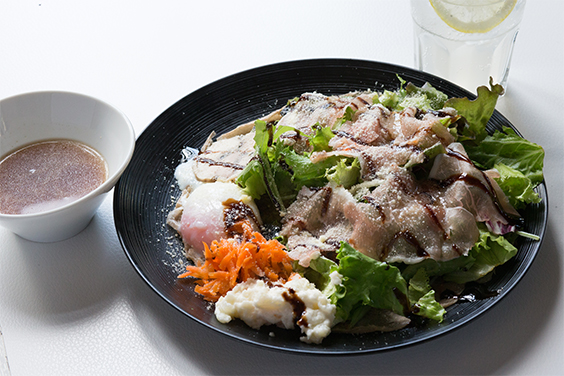 Prosciutto and parmesan cheese galette salad (soup and drink included)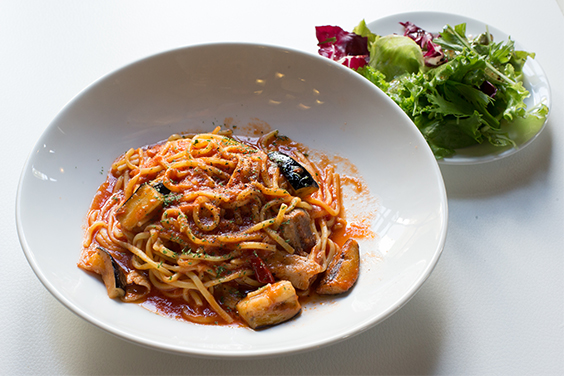 Aubergine and buta-bara (pork belly) tomato arabiata (salad and drink included)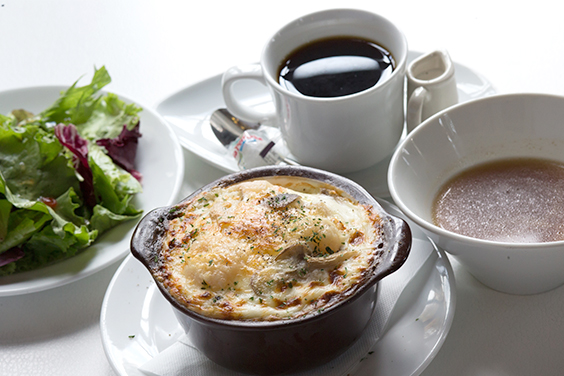 Prawn and mushroom doria (salad, soup, and drink included)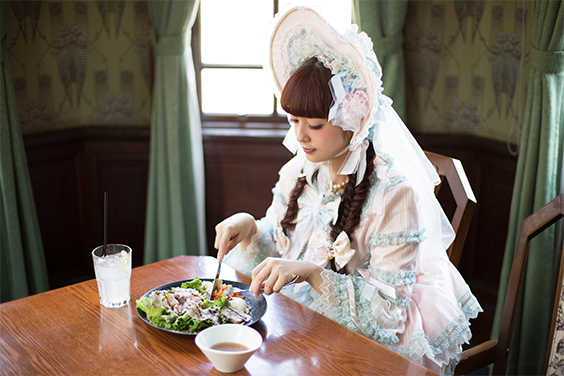 The "Hakata Ginger Ale," which is made with a healthy helping of ginger, is highly recommended for those wondering what drink to have with their lunch set.
Click the image and it will automatically go to the next.