Face masks inspired by traditional crafts of Fukuoka, "Hakataori" and "Kurume Kasuri", along with stylish designs by fashion brand "Quantize"!

Let's take these stylish masks as a part of fashion!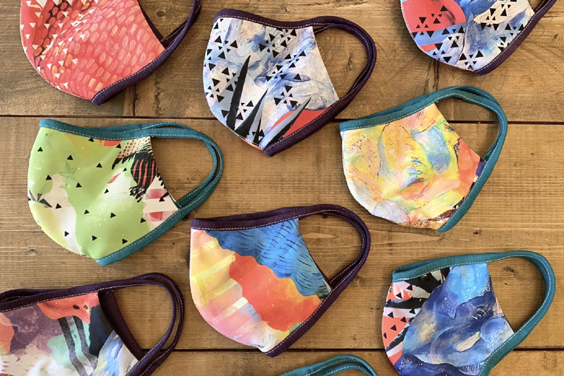 Now is the time that masks have become one of our everyday items, as many of our daily lives are hugely affected by the global pandemic. Do you sometimes find it hard to do a stylish dress up since you have to cover your face? Still wondering if there isn't any mask that could brighten up your mood? This is why we would like to recommend you these stylish masks which are inspired by the traditional crafts of Fukuoka such as "Hakataori" or "Kurume Kasuri", as well as various designs by the fashion brand from Fukuoka, "Quantize". How about cheering up your everyday life by wearing these lovely masks? Other than the items introduced here, there are many other mask designs available, do check the official websites of Hakataori, Kurume Kasuri and others to find the suitable ones for yourselves! (Editorial Dept.: Harty)
Hakataori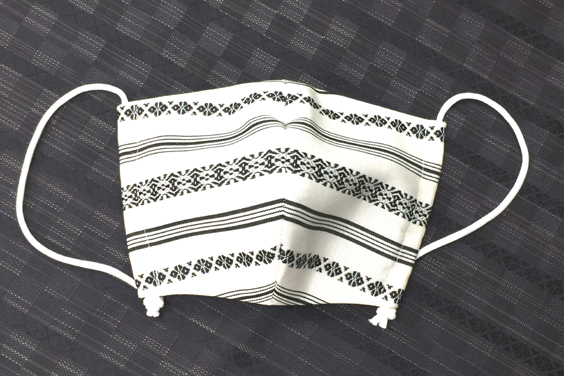 "Kenjo-gara," a traditional pattern that represents "Hakataori." It's so beautiful!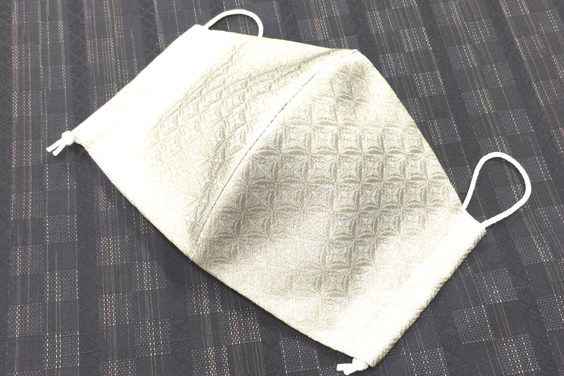 The "SIL×MAS×K" by Chikuzen Orimono (from Fukuoka City) is made from high-quality silk commonly used for
Obi
and
Kijyaku
in Hakataori.
Kurume Kasuri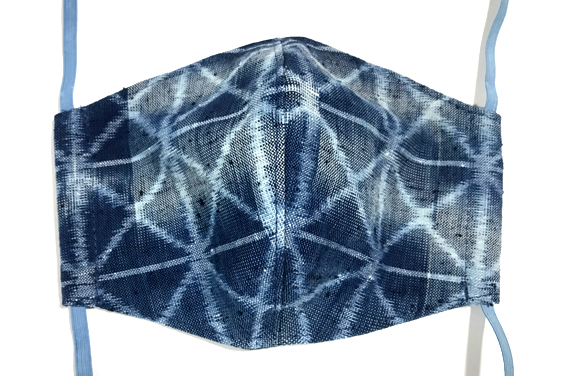 This is a mask designed by Ikeda Kasuri Kobo (Chikugo City, Fukuoka Pref.). The colour fades and the fabric turns softer after washing, highlighting one of the features of Kurume Kasuri.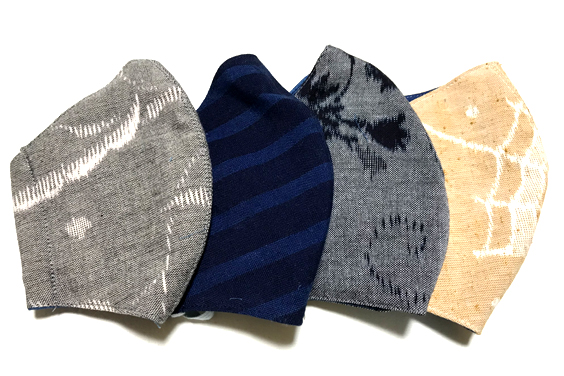 Instead of prints, these patterns are woven in various tones of colour that creates a simple but unique beautiful look.
Quantize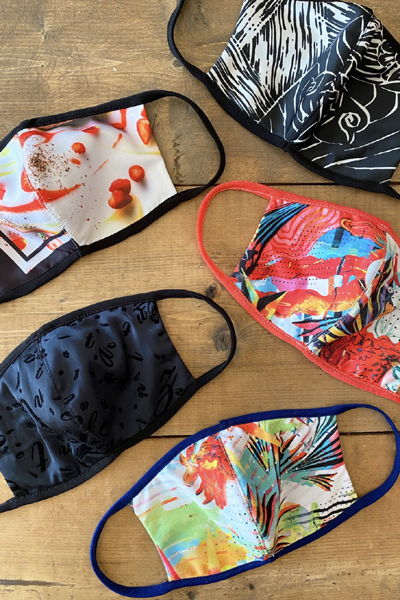 These are sustainable masks which are made with reused fabric from the past collection.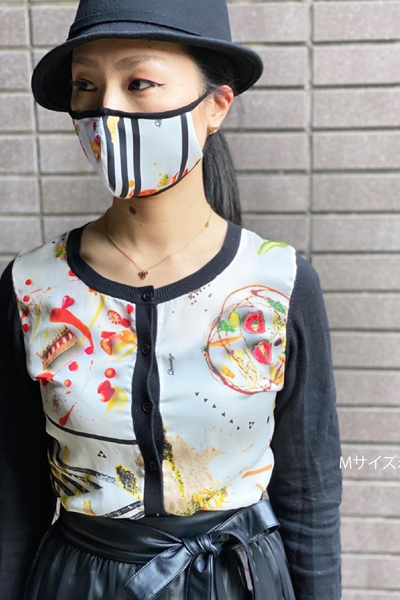 "We made these masks not only considering the precautions and etiquette, but also making a better way to enjoy fashion", said Kawano (CEO) of the brand.
Edomacho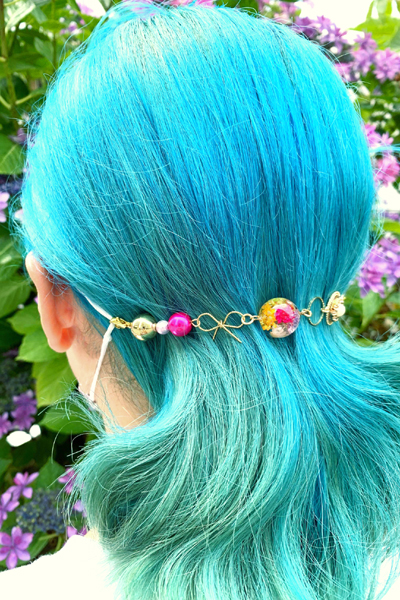 This "Mask band" from Edomacho which sells many unique items including accessories, makes your mask look more stylish than ever♪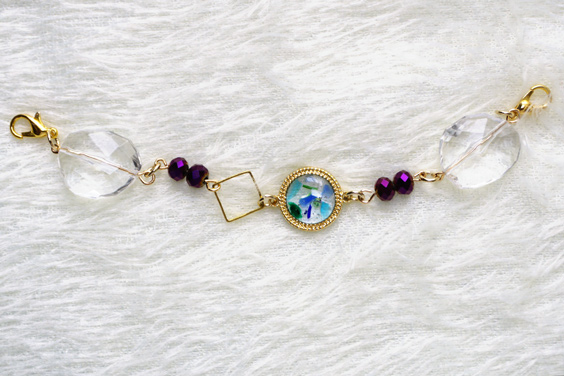 Not only the stylish look, it is also comfortable to wear without having to touch the ears.
INFORMATION
博多織工業組合 (lit.: Hakataori Industrial Association)
- Official Website:
https://hakataori.or.jp//
---
久留米絣協同組合 (lit.: Kurume Kasuri Association)
- Official Website:
http://kurumekasuri.jp/
---
池田絣工房 (Ikeda Kasuri Kobo)
- Address: 1840 Hisadomi, Chikugo-shi, Fukuoka -ken, JAPAN
- Facebook:
@kurumekasuriikedakasurikoubou
---
筑前織物株式会社 (Chikuzen Orimono Co.,Ltd.)
- Address: 2-6-24 Hakataekihigashi, Hakata-ku, Fukuoka-shi JAPAN
- Official Website:
https://chikuzen.co.jp/
- Twitter:
@chikuzenorimono
- Facebook:
@Hakataori.Chikuzen
- Instagram:
@chikuzenorimono
---
Quantize
- Address: 3-16-62 Ropponmatsu, Chuo-ku, Fukuoka-shi JAPAN
- Official Website:
https://www.quantize-dressline.com/
- Twitter:
@quantize_kiharu
- Facebook:
@quantize2006
- Instagram:
@quantize_japan
---
Edomacho
- Address: 5F Fukuoka PARCO, 2-11-1 Tenjin, Chuo-ku, Fukuoka-shi JAPAN
- Official Website:
https://edomacho.com/yuri/
- Twitter:
@cafeedomacho
- Facebook:
@edomachoartshop
- Instagram:
@yuriworldgroup
Related Articles