Ikeda Kasuri Kobo (池田絣工房)

I tried dying clothes using natural indigo for the very first time!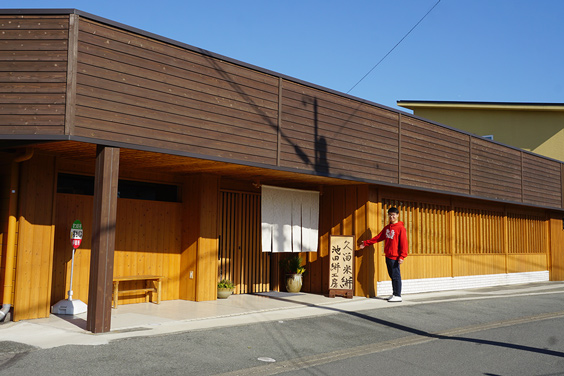 "Kurume Kasuri" is a woven textile made from cotton yarn, which is dyed using natural indigo. At "Ikeda Kasuri Kobo," visitors can see the traditional techniques used to create Kurume Kasuri. I visited the workshop and tried to dying clothes using natural indigo for the very first time! I started by choosing some shapes that I like (I went for a star and heart). I then pinned them to the t-shirt and dipped it all into an indigo solution. You need to lift the fabric out of the solution every 10 seconds for this process to work. Repeated exposure to air changes the color from a light to deep blue. We put the t-shirt into the dryer and then squeezed it dry. The parts that were pinched together remained white and that's what created the final pattern! It is awesome to see a white-shirt turn into a very traditional looking Samurai Blue color! Ikeda Kasuri Kobo regularly welcomes visitors from all over Japan and overseas! A number of their customers are international tourists from China and Korea! Why not check it out!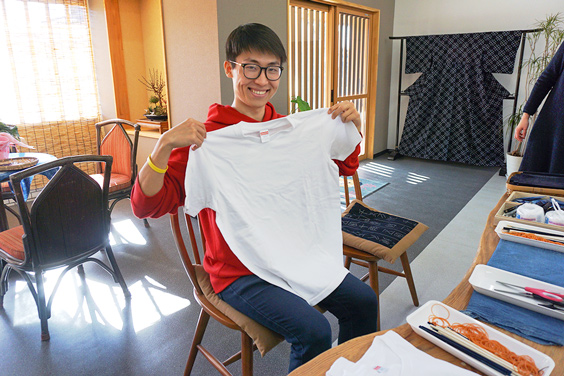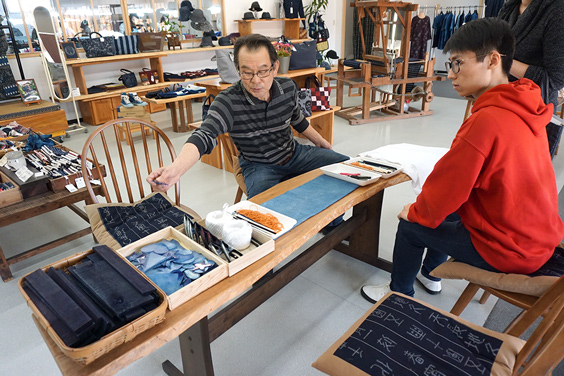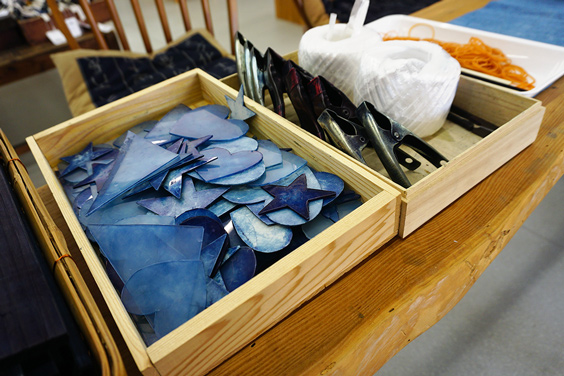 You can choose from all kinds of different shapes! I went for a star and heart combo!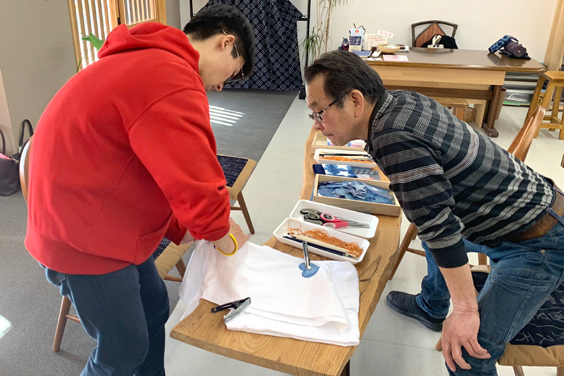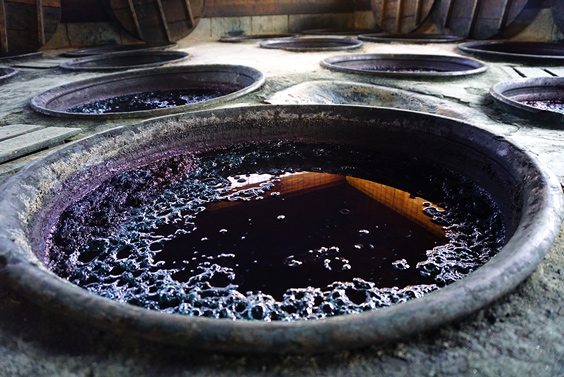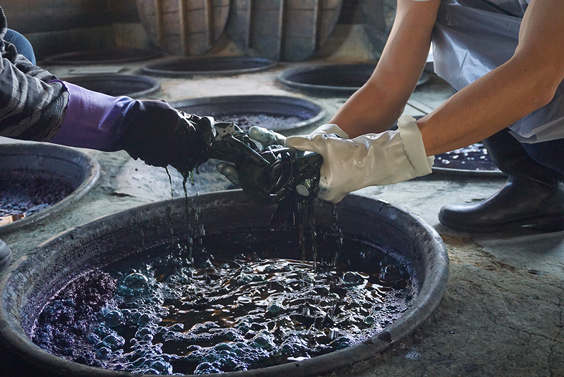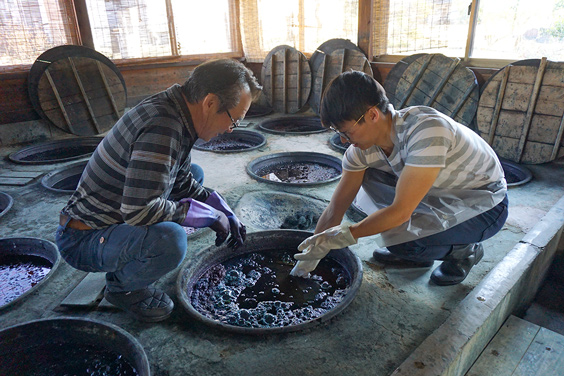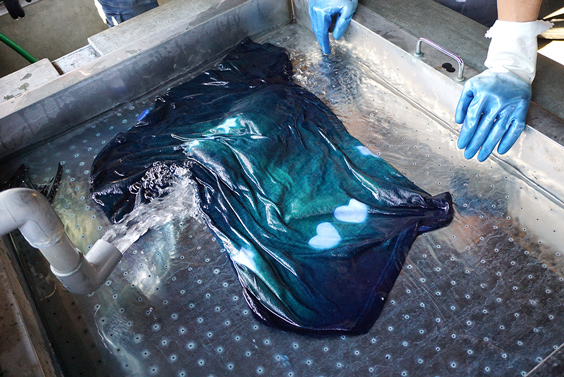 This antique-looking machine is used to dry the clothes. The process is finished once your t-shirt has been squeezed and dry!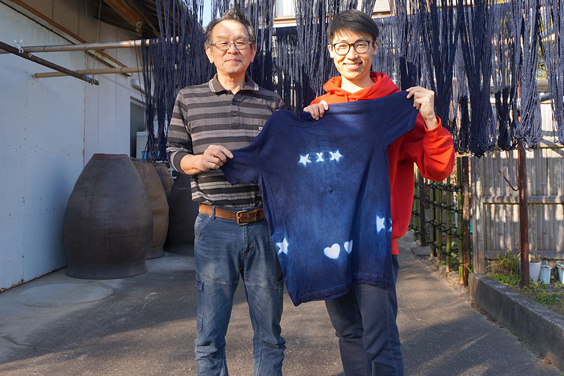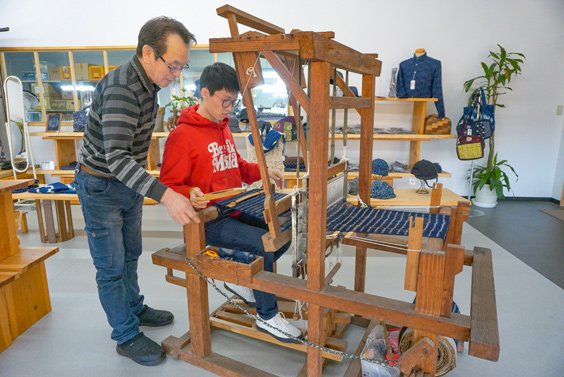 I also had a chance to operate the weaving machine! It was quite hard to maintain a steady rhythm!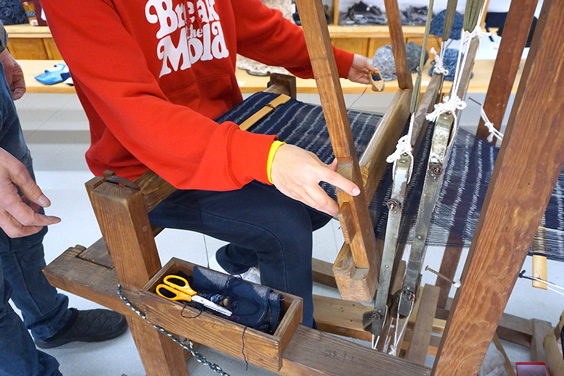 Ikeda Kasuri Kobo (池田絣工房)
REPORTER PROFILE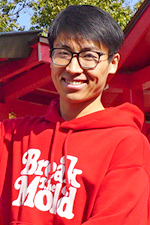 Hello, my name is Xiangyu, from Changchun, China. I am currently an international student in Fukuoka. Come and enjoy Fukuoka's exciting culture and delicious food!
---
- Hobbies: reading, learning foreign languages, and boxing
- Favorite Japanese Anime / manga: "SLAM DUNK", "DRAGON BALL"
- Favorite Japanese artists / songs: Foorin "Paprika", MANISH "煌めく瞬間に捕われて" (
Kirameku Toki ni Torawarete
)
Related Articles
PRESENTS
All the info. on asianbeat's present campaign!