[Feature] ULTRA JAPAN 2017 - One the world's most widely spoken about entertainment movements -

Our report on the urban dance music festival "ULTRA JAPAN" has now become a regular feature on the asianbeat website! This year's event took place over three days, starting on Saturday 16th September. As we have come to expect, the line-up of performers was totally out of this world!

ULTRA is not just about music, it is a movement that is closely linked to fashion and social media. There were a series of special countdown events held at clubs throughout Japan in order to generate excitement for this year's festival! It is clear that ULTRA cannot be ignored if you are talking about what is going down with young people! And that is why we keep going back to cover ULTRA JAPAN!
Here are "ULTRA JAPAN 2017" reports!

NEW!!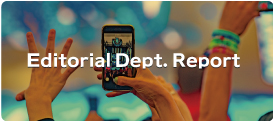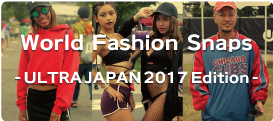 Check-out out previous reports on ULTRA!
What exactly is ULTRA JAPAN?

- ULTRA JAPAN 2016 Aftermovie

Having started in Miami in 1998, by 2013 the festival had grown exponentially and attracted 300,000 people. The world's top DJs perform, but this movement is not only limited to the music scene, it has strong connections to both fashion and SNS. It has captivated young people all over the world and has been adapted to fit cultures overseas. In recent years ULTRA festivals have been held in many places all over the world, and in 2014 "ULTRA JAPAN" finally reached these shores.
Held in Japan for the first time in 2014, the 2 day event welcomed 42,000 people. The next year it returned and drew in crowds of 90,000 people across 3 days. Feeling the ripple effect of changes in the economy last year, the festival is now worth 9.5 billion yen, firmly establishing its position as one of Japan's biggest festivals.
The well-known ULTRA Aftermovie doesn't just feature archive footage from the festival, it also introduces key features and tourist hotspots that can be found in Tokyo and the surrounding areas. Showing both the traditional and the new, it's kind of a mini modern day Japanese road movie. ULTRA JAPAN is not something that can only be shared and experienced on the day, their clever use of all forms of media means that this festival also promotes today's Japan to the rest of the world.
ULTRA JAPAN 2017 INFO
- Dates:September 16 (SAT), September 17 (SUN) and September 18(MON)
- Venue:TOKYO ODAIBA ULTRA PARK
- Performers: ALESSO / STEVE ANGELLO / NICKY ROMERO / DEORRO / THE CHAINSMOKERES / HARDWELL / KNIFE PARTY / SLUSHII / NICK MARTIN / TIESTO / STEVE AOKI / KYGO / REZZ / GETTER / ENPIRE OF THE SUN / PORTER ROBINSON / WEDNESDAY CAMPANELLA / CHANMINA / TCHAMI / KSHMR / MONSTER RION / HABANERO POSSE / MOE / UNDERWORLD / PENDULUM / CROSSFAITH / MIYAVI / SETH TROXLER / EATS EVERYTHING / TAKKYU ISHINO / NAOKI SERIZAWA / SASHA l JOHN DIGWEED / NIC FANCIULLI / FUMIYA TANAKA / CARL COX / JOSEPH CAPRIATI / JON RUNDELL / KEN ISHII / SEKITOVA / ALYN and more
- Offcial Website:
http://ultrajapan.jp
Related Articles