Celebrating 10 years since their debut, the Indonesian leg of AAA's Asia Tour was a great success! (1/2)
We are all so glad to be able to perform in Jakarta (Takahiro Nishijima)
AAA are a well-known Japanese group consisting of members Takahiro Nishijima, Naoya Urata, Mitsuhiro Hidaka, Shinjiro Atae, Shuta Sueyoshi, Misako Uno, and Chiaki Ito.
AAA started to gain popularity in Indonesia with their hit "Climax Jump," the opening theme song of tokusatsu series "Kamen Rider Den-O" in 2007 and their follow-up "Wake Up!," which is the opening theme song for the TV anime "One Piece." "One Piece" is very popular in Indonesia, the manga has been published in the Indonesian language for some time now and the anime is broadcast on Indonesian TV.

September 2015 marks 10 years since their debut and to celebrate AAA went on their very first Asia tour in April. Luckily, Indonesia was one of the countries that was on their list of destinations. Their concert in Jakarta was held at Upper Room on April 8th. Fans in the audience came from all across Indonesia, and there was even fans who had traveled all the way from Japan just for the performance!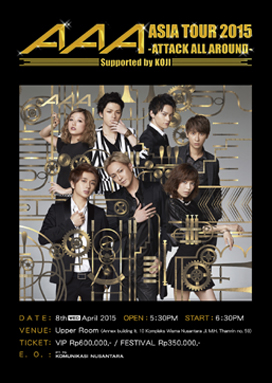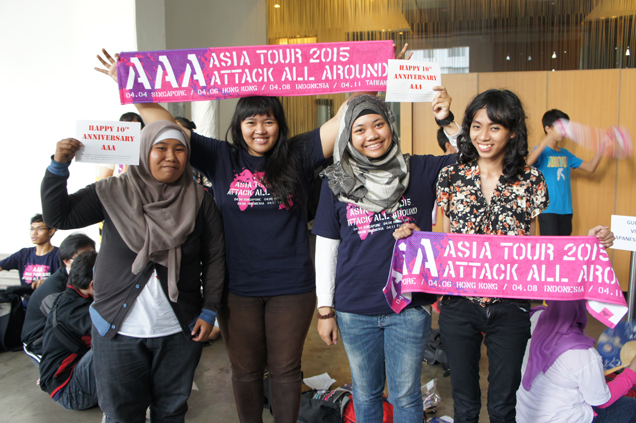 In the concert AAA performed 14 of their hits, including "PARTY IT UP," "MUSIC!!!," and "Hurricane Lily, Boston Mari." They also sang some of their ballads, such as "Sayonara no Mae ni," "Koi Oto to Amazora," as well as their single "Lil' Infinity," which are very popular with Indonesian fans. During the performance, the members introduced themselves and even tried communicating with fans in Indonesian.
"Wake Up!" was the last song on their set list for the Jakarta leg of their Asia Tour, bringing the one and a half hour long performance to a close, amidst a warm and friendly atmosphere.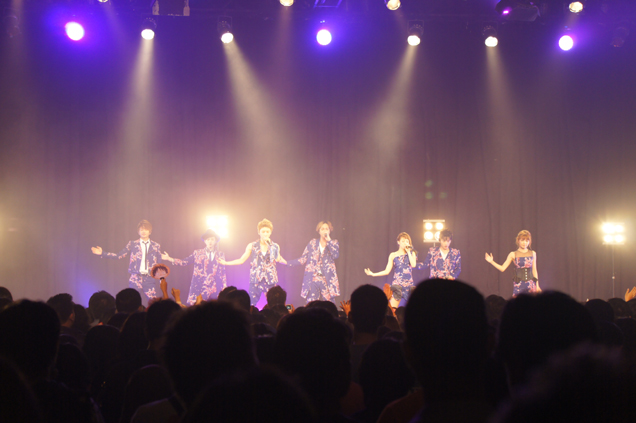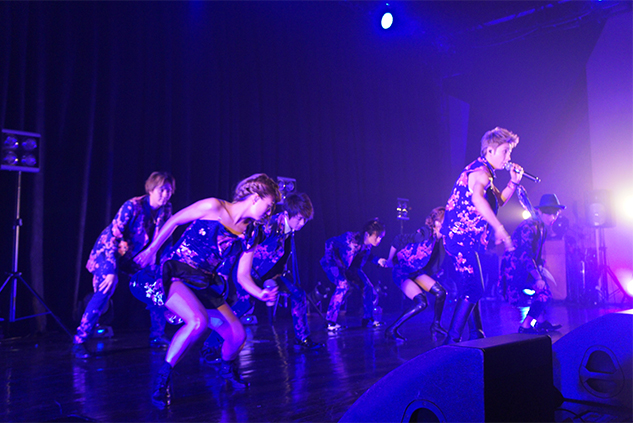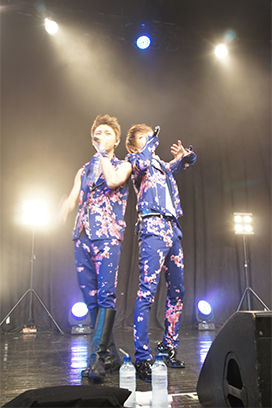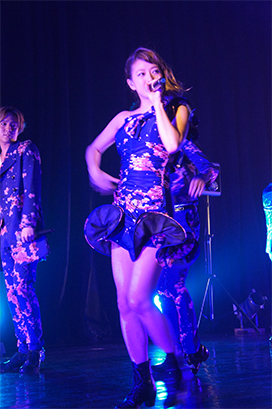 SPECIAL INTERVIEW
Below is the interview with AAA from the press conference that was held before the concert started:
Q.1. How do you feel about your Asia Tour? Takahiro Nishijima:
We have all (the band and the staff) wanted to do this Asia Tour for ages and finally our dream is now coming true. We are all so glad to be able to perform in Jakarta. One thing that has made me really happy on this tour is that so many of our fans were waiting to welcome us at the airport in Singapore, Hong Kong, and Indonesia too! We've had such a warm welcome! We are basically just so happy about this tour. And also, this is the first time for some of the band to come to Jakarta! Oh wait, none of us have been to Jakarta before! (lol)
(All the members laughed)Misako Uno:
But we've been to Indonesia before.
Naoya Urata:
We've been to Bali.
Takahiro Nishijima:
Yeah, we've been to Bali, but this is our first time in Jakarta. We want to communicate with all the audience through the concert today.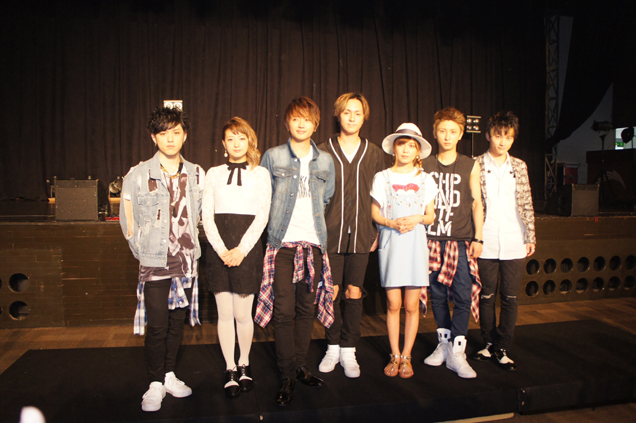 2. What do you know about Indonesia?

Shinjiro Atae:
Nasi goreng.
Naoya Urata:
I wanna eat Nasi goreng!
Shinjiro Atae:
But we had Nasi goreng today too, right?
Misako Uno
:Nasi goreng is so yummy.
Takahiro Nishijima:
Sate... it's similar to yakitori. And ummm... I've been to Bali, ummm... I'm not sure if it was a song or...
Misako Uno:
Kecak? (Kecak is a Balinese traditional dance)
Takahiro Nishijima:
Yeah, that was it! It was really interesting. I couldn't stop singing "kecak kecak kecak."
3.Since your debut, right through to today, what has been the most unforgettable moment for AAA?

Misako Uno:
Our first Nippon Budokan Live when we celebrated our 1st anniversary. It is such a special place for all singers and bands in Japan. For us, to be able to perform live and celebrate our anniversary at Nippon Budokan was like a dream come true. It's a special place for us, and this year too we performed there to celebrate our 10th anniversary. We've been there 4 times in total and that is something we're extremely happy about that.
4. AAA have been in the music industry for ten years. Do you have any goals or dreams for the future?

Shinjiro Atae:
(whispered to the other members) Just to keep going, right?
Chiaki Ito:
Yeah, 10 years is quite a long time and it's not easy to keep a group going as long as that. We've overcome many different problems and obstacles. From now on, the seven of us will stay together as AAA and we will try our best to win over more fans in the future!