[Report from Kobori in Bangkok] Thailand's first anime disco cosplay party! Thailand's only anime DJ makes a guest appearance and will make you a disco fan!
Akihabara, Tokyo: The birthplace of the maid cafe "Maidreamin" is the first to make its way overseas!
Cosplay, anime and a multitude of other Japanese pop and subcultures are very popular in Bangkok, Thailand. The "Anime Disco" pre-party was held September 27th 2013 at the Bangkok commercial mall for all the Japanophiles. Teens and young adults came in large numbers and were belting out a chorus of anime tunes for all to hear.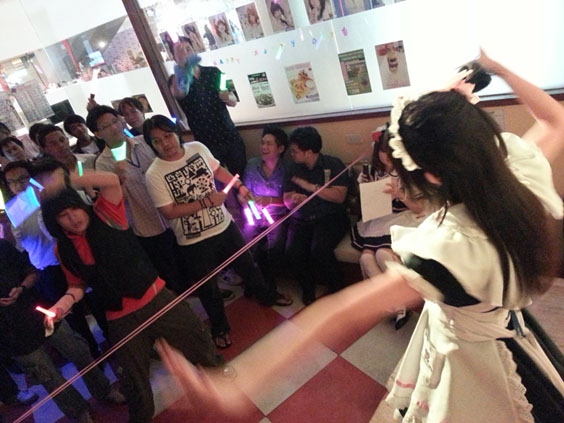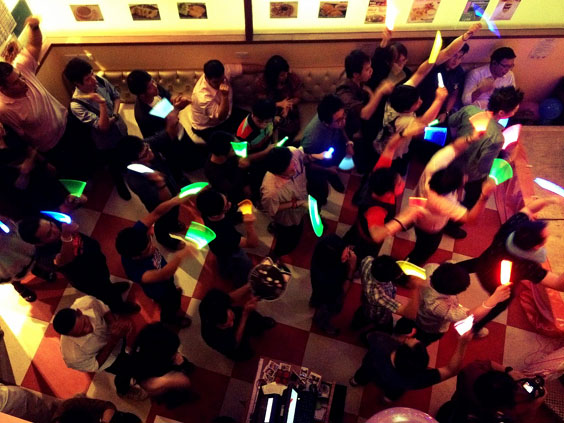 The pre-party was thrown under the name "Dreamin Night." DJ Nutty made an appearance, giving his all as the only anime DJ in Thailand. A big fan of Japanese culture and considered a genius in the industry, no one has more knowledge than him when it comes to Japanese songs (right). Here is an excerpt taken from one of the anime songs that NUTTY choose for us:

Rosario + Vampire CAPU2
A Certain Scientific Railgun S
The "Hentai" Prince and the Stony Cat.
Super Rescue Solbrain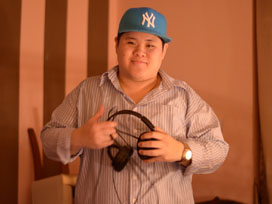 ▲Thailand's only anime song DJ NUTTY
Most were popular anime theme songs along with a few interlude pieces. "This is the first anime disco out here of its kind and I want everyone to enjoy themselves to the fullest. Keeping this in mind, I carefully put together a selection that I thought would really get the party started," said NUTTY.

He even projected a video he put together onto the monitor. With magic lights clutched tightly in one hand, it was easy to see the audience was delighted.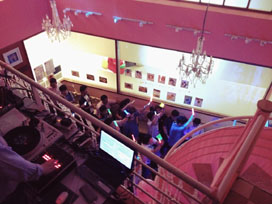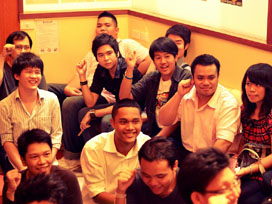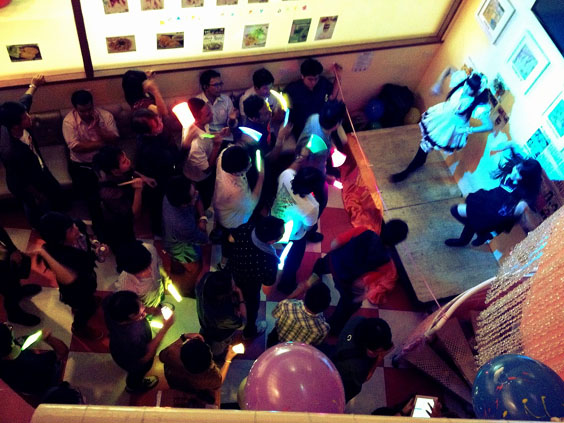 Initially the host venue was thinking to create a large-scale facility that could accommodate 200-300 costumers but ran into difficulties concerning ensuring safety and terms of contract. The size of the pre-party was reduced and the Tokyo Akihabara Maid Cafe chain "Midori" was the first of its kind to make its way overseas under the name "Gateway Ekamai Shop." We hope to be able to incorporate cosplay and make this disco a permanent event in the near future.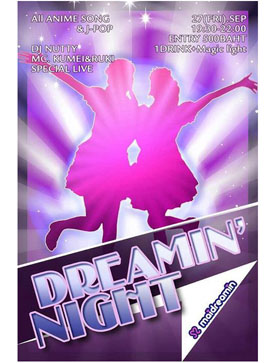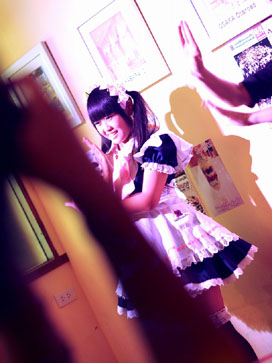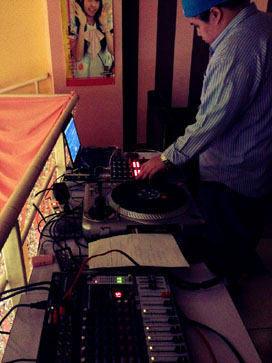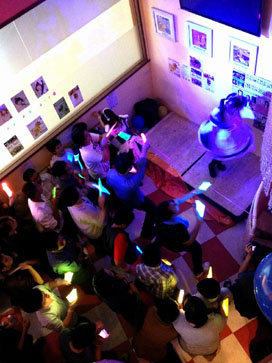 写真:「めいどりーみんゲートウェイ・エカマイ店」提供
Related Articles
Overseas correspondent Kobori PROFILE

Former newspaper journalist who ventured alone to Bangkok, Thailand, in November 2011. Regularly employed by Tokyo Shimbun (Chunichi Shimbun Tokyo HQ) and TV Asahi in the local news department. Was in charge of Section 2 and 4 of the Metropolitan Police Press Club for a total of four years. Originally a police reporter but also covers a variety of fields, including politics, economy, society and culture. Currently writes for web magazine "anngle"
http://anngle.org/
– Asian news and info from a Thai perspective.