[Report from Kimito in Shanghai] How's it different from what you find in Japan? One of Shanghai's most popular flea markets.
A retro flea market with overseas items!
Inside Shanghai's famous commercial district, right in the heart of Xintiandi, is a real treat for shopping fans. It is open every weekend and goes by the name of "The Dreams Flea Market."
The Chinese name might be a bit tricky to pronounce for those of you who aren't so familiar with the language, but the characters actually give a really clear image of what this place is... A retro flea market!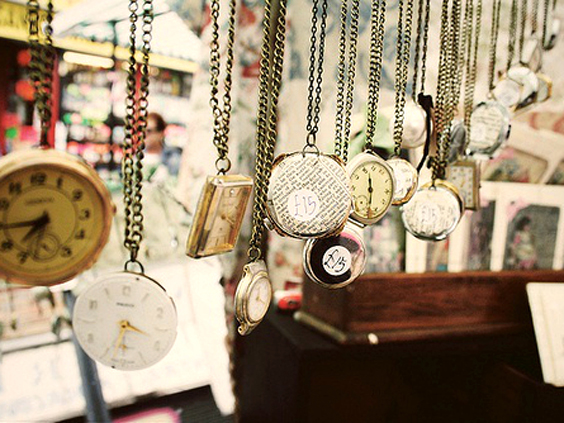 The exhibitors (people running the stalls) are all young and are not just from China, there are also Hong Kong natives, as well as Westerners.!

As opposed to just seeing a host of items that you are never going to use in your house, you'll come across people selling items that they have picked up from other specialist markets, such as vintage items and handmade designs. There's a wide variety in the goods and it's a bit more business-like than Japanese flea markets.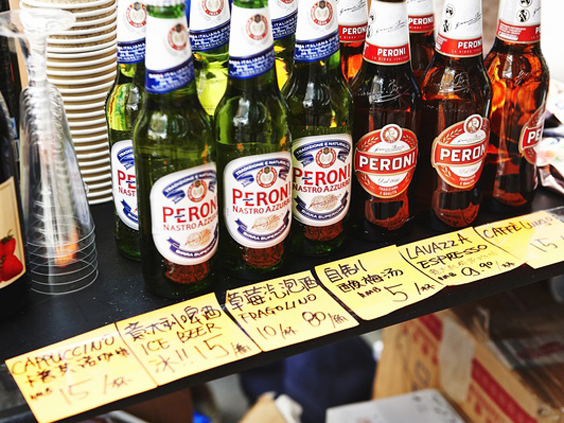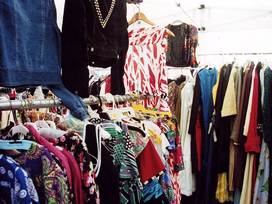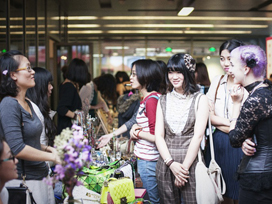 There is so much to choose from! You'll find all kinds of goods inside, such as clothes, accessories, cosmetics, ceramics, hats and even Chinese tea.
There are even booths that sell imported beer, making it a great place to stop by and chill-out on your day off!

Chatting to the young Chinese people running the stalls is so interesting, you can really learn about their values, as well as their outlooks on life. They have a lot in common; they all really enjoy their lives and are firmly resolved to create the kind of lives they want by themselves.

There are plenty of news reports about the economic and social conditions (inside the country). You can certainly feel some of these anxieties, but there are so many positive young people around; this is a country that really gives you a sense of energy.

It seems that there are not many Japanese people, so from now on I'm going to really think about getting involved!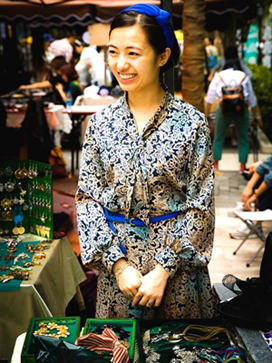 Overseas correspondent Kimito PROFILE

As a means of connecting China to Japanese fashion and cultural trends, has set-up showrooms, online stores and select shops in Shanghai. Has also strived to promote and increase awareness of Japanese brands in China. Hosts numerous DJ events throughout the year with friends in Shanghai. Has gained popularity and won fans in the process. Conducted numerous interviews and reports across a range of media, including Chinese TV, magazines and websites. Based in Shanghai since 2008.
Instagram :
@kimito
Twitter :
@kimito
Related Articles