[Report from Lee in Busan] Hakata style tonkotsu ramen is being enjoyed in "Umaido"(2/2)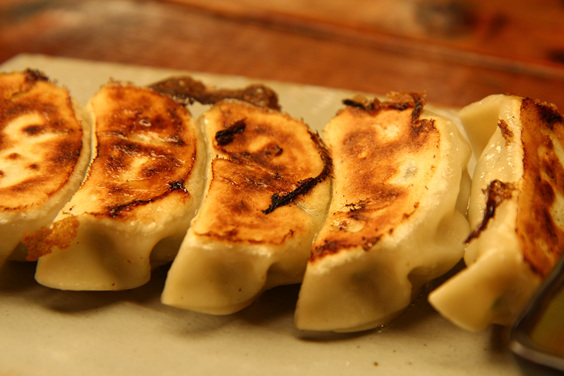 First up... gyoza! When I first ate gyoza at "Umaido," I started to think about in what ways they are different to Mandu (Korean dumplings). I guess with gyoza the surface is well-cooked and browned but the other side is soft. This is the kind of texture that I really enjoy!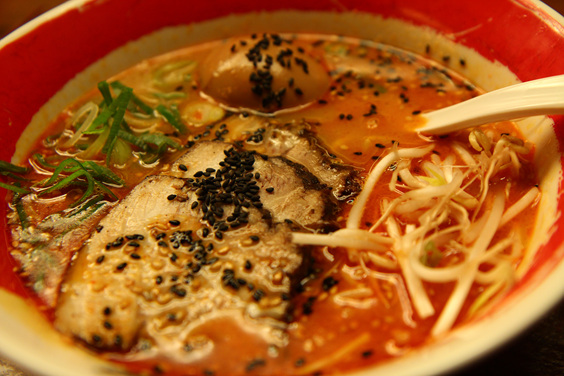 Here is the spicy ramen (spice level 1-lowest level of spice). You can order up to level 3, but for Japanese people who perhaps do not eat such spicy food, the highest level might be a bit spicy. Starting from level 1 (which is standard for Korean food), you can increase the spiciness one level at a time, with each step up representing a two-fold jump in the degree of spice. For Korean people, who find greasy tonkotsu ramen a little difficult to bear, spicy ramen such as these are very popular. Out of curiosity I previously ordered level 3, but it was so spicy that it was incredibly difficult to eat, and I ended up sweating a great deal! If you get a chance to eat here I would definitely recommend starting off by ordering level 1!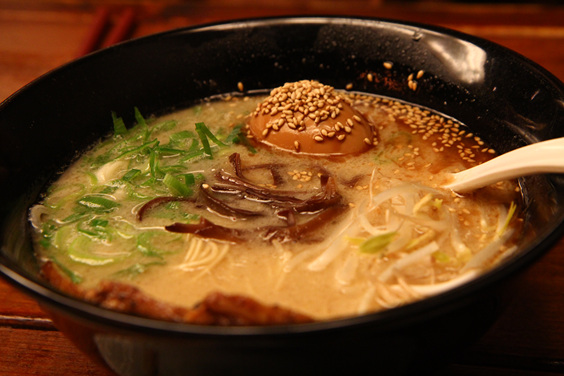 And here's the Hakata tonkotsu ramen. The taste is similar to what you find in Japan, but not so greasy. I guess this is one of the reasons why I go to "Umaido" when I get a ramen craving! They serve a spicy kind of ramen that you might not be able to eat in Japan, so why not try what they have on offer at "Umaido!"
Umaido- [美味堂(うまいどう) 우마이도]
Address: 400-39 Jangjeon 2-dong, Geumjeong-gu, Busan, South Korea
Telephone number: +82-51-514-8785
Opening Hours: 11:00am-2:30pm and 4:30pm-10:00pm
Menu: Hakata ramen, spicy ramen (spice level 1-3), tsukemen, gyoza (5 pieces), Char siu (5 slices), egg, ramen kaedama, Asahi Beer, etc.
Parking: Not available (instead use the Pusan National University car park or the Pusan National University subway station public car park)
Overseas correspondent Lee PROFILE
Busan resident and an anime fan of 15 years. To learn more please take a look at his website: "prica"(
http://prica.co.kr
)