[Report from Lee in Busan] Hakata style tonkotsu ramen is being enjoyed in "Umaido"(1/2)
What most suits Korean taste buds is simply tonkotsu ramen!
Anytime you travel to Fukuoka, one dish that you have to make sure you eat is "tonkotsu ramen!" There all kinds of different ramen, including miso ramen, shio ramen, and shoyu ramen, but when it comes down to which one most suits Korean taste buds, it simply has to be tonkotsu ramen, which is made using pork bone. The flavor of the soup is reminiscent of "Dwaeji Gukbap" (Korean pork and rice soup), a Busan specialty. In Korea, especially in Busan, it is quite difficult to find a restaurant that serves different types of Japanese ramen, other than tonkotsu.
"Umaido" is a restaurant that specializes in Japanese tonkotsu ramen, and personally, when I get a craving for ramen this is the place that I go to!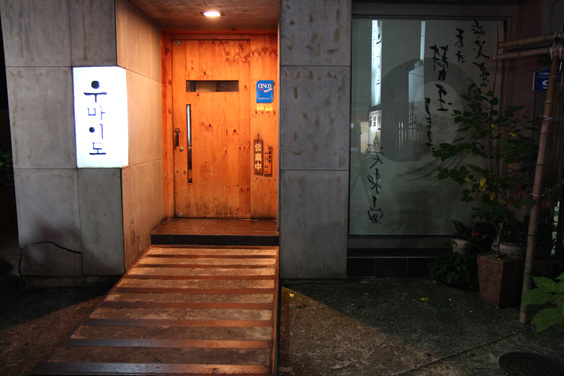 There are 2 "Umaido" restaurants open in Busan, the one we are in today is situated opposite the Pusan National University(PNU)!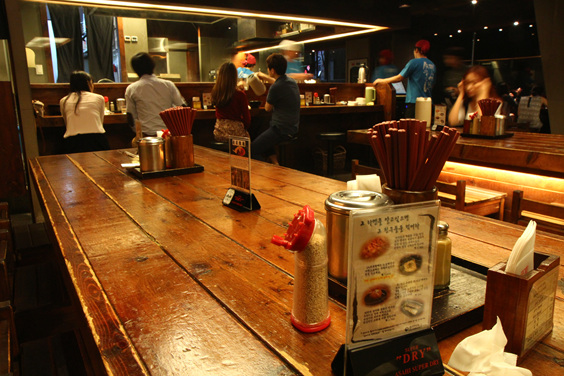 The restaurant is expansive and spacious, so you can dine in comfort. When I go to a ramen restaurant in Japan, the interior is usually quite small, with a row of single stalls as a counter and lots of very small tables, but "Umaido" is a little different, the inside is spacious and you can comfortably sit down at a table.
You do not buy a ticket, but instead give your order directly to the restaurant staff.
When it comes to ramen, you can take your pick from Hakata ramen, spicy ramen, specially-made tsukemen (cold Chinese noodles served with soup for dipping), and you can add to your dish by ordering gyoza, Char siu (roasted pork), egg, or kaedama (a second helping of noodles). As for my visit, I ordered Hakata ramen (6,000 won, approximately 640 yen), spicy ramen (7,000 won, approximately 740 yen), and gyoza (2,500 won, approximately 270 yen).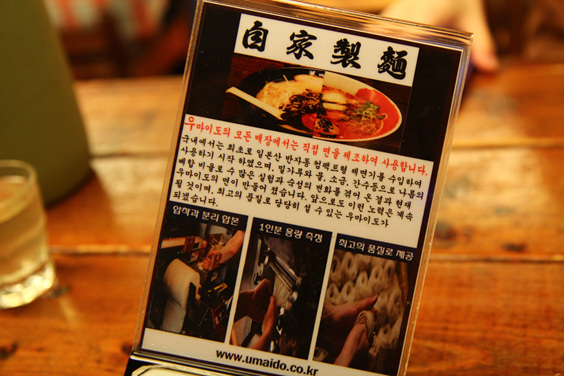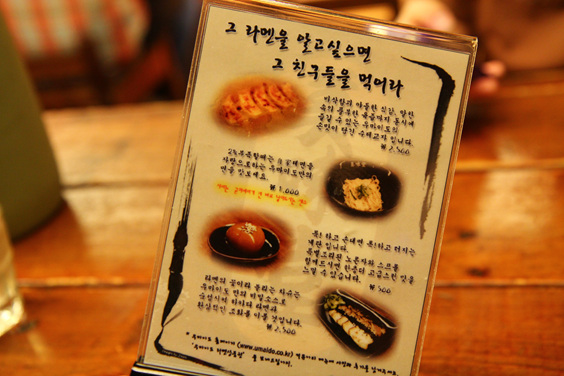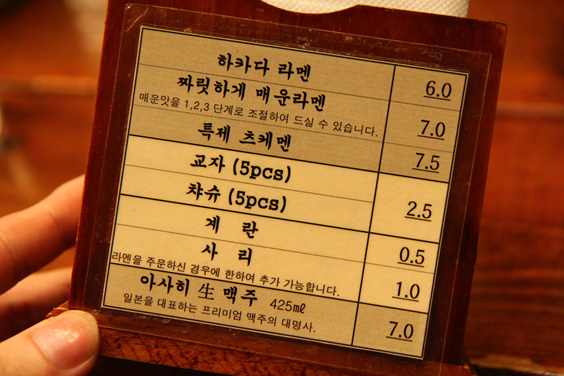 PRESENTS
All the info. on asianbeat's present campaign!