#22 What's Currently the Most Popular Japanese Anime at Cosplay Events in Hong Kong?
For one day during China's golden week at the beginning of October 2012, some local girls in Hong Kong, who I met during a visit in April the previous year, showed me around their city. I asked the girls what was on the agenda for the day and one of the items just happened to be a 'dojin' and cosplay event that just happened to be on in Hong Kong at the time.
We got the subway to the station closest to the City University of Hong Kong, where the event was being held, and almost straight away ran into a Hatsune Miku walking around a nearby shopping center. My expectations for the event to come were mounting.
In Hong Kong, it's not uncommon to find such events being held on university grounds. Participants aren't exclusively university students either. It seems that cosplaying is becoming a trend for younger generations also and I'm told that it's not uncommon to see even primary school age children taking part in these events. In actual fact, I met two cosplayers, sisters, at the event, one of who was quite obviously in primary school.
The entire campus had been turned into one big cosplay photo shoot. The campus itself had a lot of character, so it made for superb shooting grounds. And the camera men were out in force too.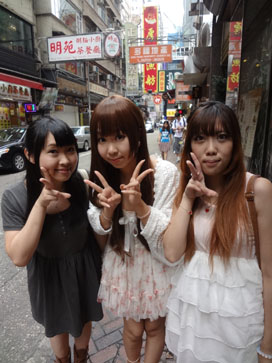 My guides in Hong Kong.
At first glance there was nothing to suggest that this was a university campus. I even met up with some friends from Japan later on but it didn't even occur to them that they were at a university until they were told so.
Currently, the most popular series being cosplayed in Hong Kong is "Kuroko no Basuke" (Kuroko's Basketball). There were groups of people cosplaying this particular series everywhere.
There were also a lot of Vocaloid related coslpayers out the following day for the first Hatsune Miku concert held in Hong Kong.

Inside the 'Dojin' Event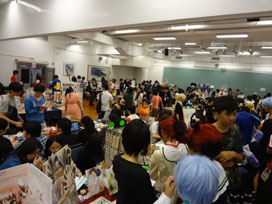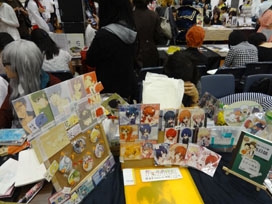 Cosplay Event at the University Campus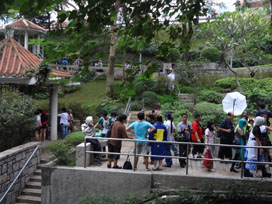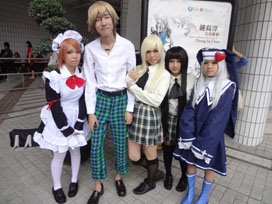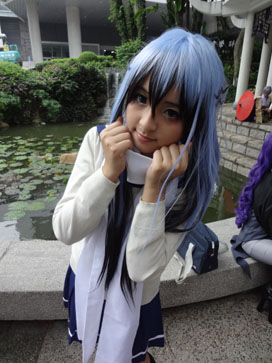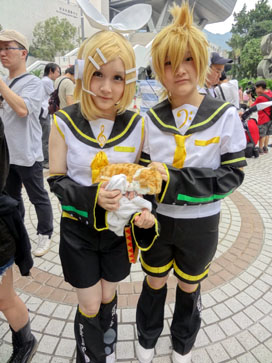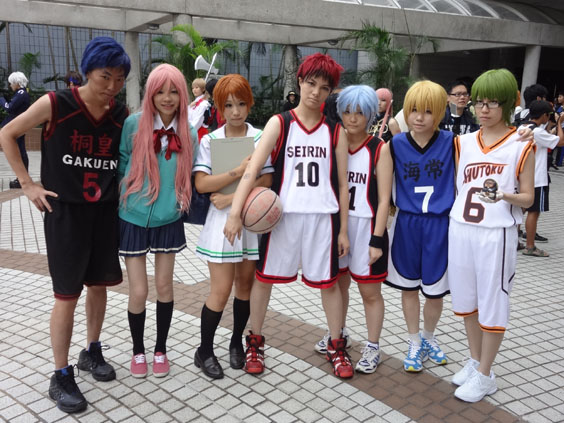 The overwhelmingly popular series "Kuroke no Basuke."
But the grounds at City University's cosplay event were awash with one theme: Japan. The only Japanese at the event, however, were my two friends and myself. Once again I found myself thinking that Japanese people need to be more aware of these Japanese pop culture events that are being held all over the world.

So what can you do to find out about such events?
Well, it helps to make friends with people living overseas for a start. It was through Twitter where I first met the girls who showed me around Hong Kong.
There are a great many people all over the world who have an interest in Japan. There are more than a few on my Twitter and facebook accounts too. And these people would love to make friends with people in Japan. We have to meet them half way, though.
Japan's position in the world is unique. I believe that bonds aren't formed between countries just because there may be gains to be obtained from it. And I believe that once Japanese people begin to adopt a more international outlook and approach international friendships at an individual level, a whole new standard for foreign relations will be born. Essentially, that's what the ethos behind my brand of cultural diplomacy is all about.

A new article every Wednesday!
Next time: The 'moe' characters of Japan gather in Akihabara for the "Moe 1 Grand Prix."

Columnist: Sakurai Takamasa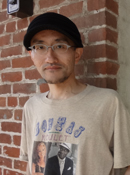 Contents Media Producer, author, journalist, managing director of Contents Street Inc. Chief Editor of iPhone magazine "Tokyo Kawaii Magazine" (ASCII Media Works), World Cosplay Summit Executive Advisor, Chief Researcher at Kodansha/Kodansha BC China Management Laboratory.
Cultural diplomat producing events in 103 cities in 24 countries. Books include "Galapagos-ka no susume"(Kodansha), "'Suteru' de shigoto wa umakuiku"(Diamond-sha), "Nihon wa anime de saiko suru
"(ASCII Shinsho), "Sekai no kawaii kakumei " (PHP Shinsho), and "Anime bunka gaiko "(Chikuma Shinsho). Writes regular columns in the weekly magazine "ASCII" and Yomiuri Shimbun.

●twitter http://twitter.com/sakuraitakamasa/