#54 Aspirations of the Charismatic Face of Lolita Fashion who carries on the Spirit of Japan's Kawaii Ambassadors
Over the past five years that I've been involved in cultural diplomacy, the person I've shared the most ups-and-downs with would have to be model, Aoki Misako. She's the charismatic face of lolita fashion and I doubt there would be a single lolita fashion lover in the world who doesn't know her name.
Novermber 2009 - Brasilia.
I will never forget all the days that we spent traveling the world together in 2009, when the Ministry of Foreign Affairs appointed her Kawaii Ambassador, and I the project producer. You can read about my travels with Aoki Misako in my previous articles.
#36 Lolita Fashion Starlet, Aoki Misako – a Big Hit in Qatar!
One of the developments that came of this, with Aoki Misako playing a central role, was the establishment of the Japan Lolita Association – the president, of course, being Misako herself. The official name of the group may be the Japan Lolita Association, but it should rather be called the World Lolita Association in my opinion. As president of the group, Aoki Misako takes part in "ocha-kai" (informal get-together) events all over the world, deepening bonds with Lolita fashion lovers overseas. So far she has visited a total of 14 countries, and shortly, she'll be making her first visit to Mexico.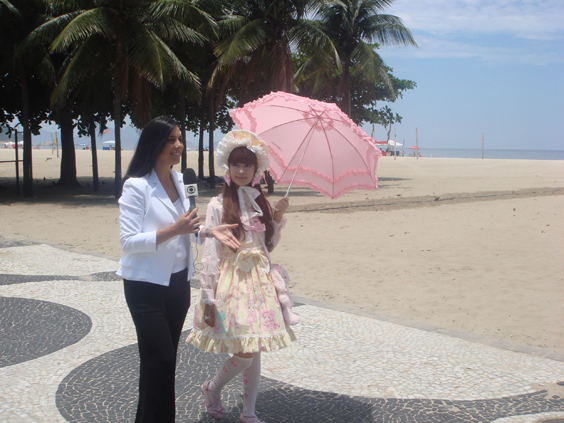 November 2009 - TV interview in Rio de Janeiro, Brazil.
"There are no national borders when it comes to Lolita fashion, nor are there language barriers. I just want everyone who loves Lolita fashion to get along. I want to unite the world through Lolita fashion."
Aoki Misako is currently touring the world as the designated "Kawaii Ambassador" of the Japan Lolita Association.
"I can't take on the entire world by myself, though, you know."
Just like when establishing a hub, if you're going to try and unite the world, the more people you have on your side the better. This remains true of any genre. Recently, Laura Sucreine of the idol group, Afilia Saga, was appointed the new Kawaii Ambassador and the induction ceremony was held on-air on my radio program, "Tokyo No.1 Kawaii Radio."

As producer of the Kawaii Ambassador project at the time, it brings me great joy to see that Aoki Misako understood her role clearly when she became the ambassador in 2009, and that she inherited the spirit of the project and continues to carry on that work today. Whenever I hold a fashion show in a new locale for the first time, Aoki Misako's presence to me is crucial. That's because, whether it's in Russia, Brazil, China or Qatar, we've both witnessed Japan's potential to bring people together as one, and we witnessed this together.

Below you can see some of the episodes we experienced when we travelled the world together in 2009.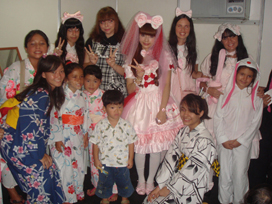 November 2009 - Recife, Brazil.
Traveling the World with Aoki Misako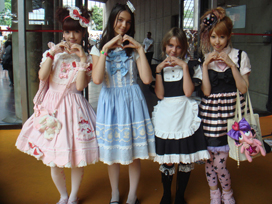 2009 - Paris "Japan Expo."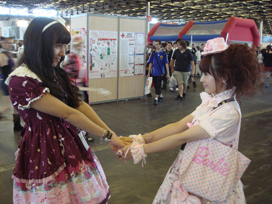 2009 - Paris "Japan Expo."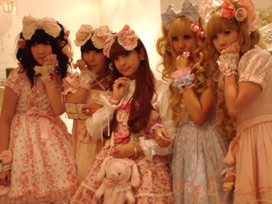 2009 - meet-and greet in Incheon, South Korea.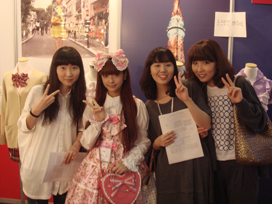 2009 - the Tokyo booth at the "Global Fair & Festival" in Incheon, South Korea.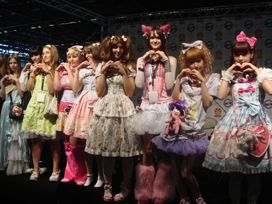 2009 - Paris "Japan Expo" - Aoki Misako (far right) with another Kawaii Ambassador, Kimura Yu.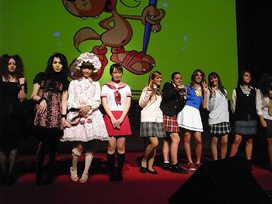 2009 - "ROMICS" in Rome.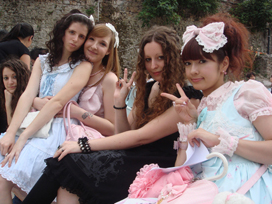 2009 - "JAPANITALY" in Rome.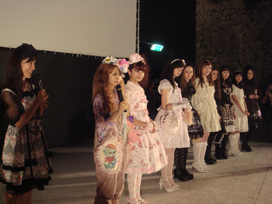 2009 - "JAPANITALY" in Rome.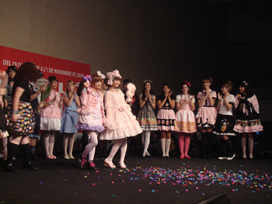 2009 - "JAPANITALY" in Rome.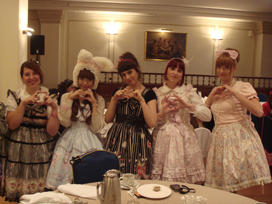 October 2009 - "ocha-kai" in Barcelona, Spain.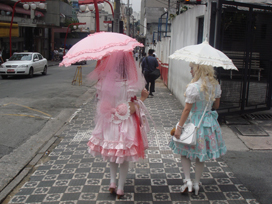 November 2009 - San Paolo, Brazil.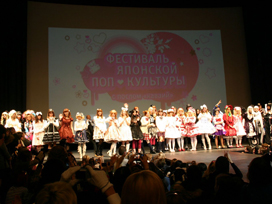 November 2009 - "Japan Pop Culture Festival" in Moscow.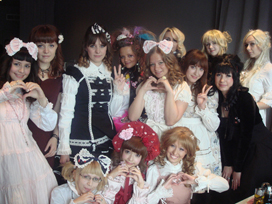 November 2009 - "ocha-kai" in Moscow.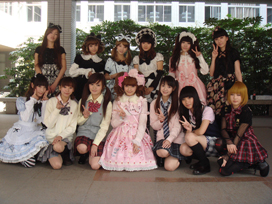 March 2011 - with the models of a fashion show held in Nanjing, China.
A new article every Wednesday!
Next time: Asia's "cover dance" boom

Columnist: Sakurai Takamasa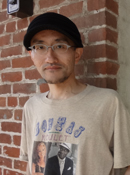 Contents Media Producer, author, journalist, managing director of Contents Street Inc. Chief Editor of iPhone magazine "Tokyo Kawaii Magazine" (ASCII Media Works), World Cosplay Summit Executive Advisor, Chief Researcher at Kodansha/Kodansha BC China Management Laboratory.
Cultural diplomat producing events in 103 cities in 24 countries. Books include "Galapagos-ka no susume"(Kodansha), "'Suteru' de shigoto wa umakuiku"(Diamond-sha), "Nihon wa anime de saiko suru
"(ASCII Shinsho), "Sekai no kawaii kakumei " (PHP Shinsho), and "Anime bunka gaiko "(Chikuma Shinsho). Writes regular columns in the weekly magazine "ASCII" and Yomiuri Shimbun.

●twitter http://twitter.com/sakuraitakamasa/