#55 Hong Kong's Cover Dance Teams and Their Favorite Japanese Idols of the Moment
Are you familiar with this term "cover dance"? It's not exactly a term in common usage in Japan, but it's extremely well known around the world, especially in South-east Asia. Put simply, cover dance involves dancing in a team to Japanese idol or K-pop songs, performing the exact same choreography as the actual artists. These performances are often held at special events but it's also quite common in South-east Asia to see cover dance groups perform on stage at shopping centers, and even people who aren't particularly interested in idols or K-pop stop by to watch.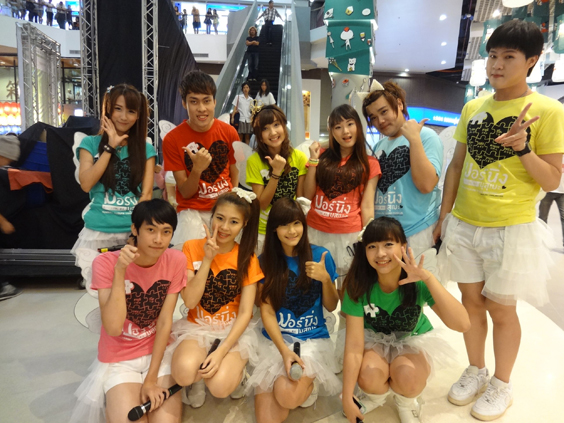 A male/female mixed cover dance team in Thailand.
In September 2012, when Morning Musume performed live in Bangkok, one of Bangkok's cover dance groups was the opening act, performing a series of Morning Musume's latest numbers. When I visited Bangkok in May 2005, I saw a K-pop cover dance team giving it their all at a fashion magazine event being held at a shopping center in Siam.
#24 Morning Musume's World Handshake Tour Hits Bangkok
They just want to become their favorite idols and dance like they do. The groups they choose to dance to also works like a barometer that lets you gauge what's popular in that particular region at the time, and even more than that, it's like they're doing a kind of publicity service for Japanese idols who rarely get to perform overseas.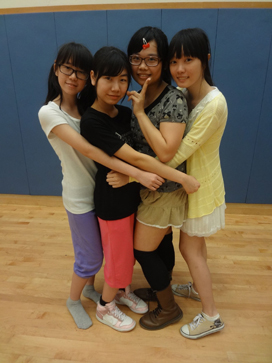 Members of Hong Kong's "Cutie LOVE."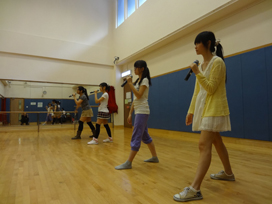 "Cutie LOVE" practicing a cover of Momoiro Clover Z.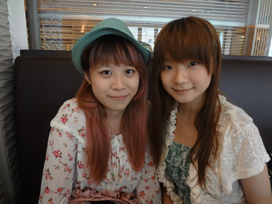 Members of Hong Kong's "00:hr (zero hour)." They joined with other teams to perform covers of Morning Musume's latest numbers.
When I visited Honk Kong in 2013, I sent a girls cover dance team a message via facebook and met up with them in person.

"Lately, Morning Musume has been really popular amongst the cover dance teams in Hong Kong. All the members in the group have their own distinct personality, their songs are rhythmical and their dances are amazing, so they're a great group to cover."
They also showed me a youtube video of them performing Morning Musume's "One, Two, Three" and "Wakuteka Take a Chance" at a dojin event in Hong Kong.

The only thing more surprising than the actual quality of their cover dance was the reaction from the crowd that you could hear in the background. From a Japanese point of view, this is something to be happy about. There probably weren't any Japanese who witnessed it, though, and if there were, there would only be a few. These kinds of Japanese culture themed events are being held in cities all over the world on a weekly basis and I want to visit all the respective "Japan's" as much as possible. But I'm only one person and it's impossible for me to see them all alone.

Thanks to SNS, it has become much easier to make contact with groups of young people throughout the world who are into Japan and Japanese culture. After making contact on Facebook I met them in person and had them let me sit in on one of their practice sessions. In speaking with them I discovered just how keenly they keep track of current trends in Japan and the aspects of Japan they keep a close eye on. It's these things that Japan should be promoting to the world right now. We need to close the sense of distance between Japan and them. I believe this to be another one of my important duties. To all Japanese, please go out and meet some of the world's young people for yourselves.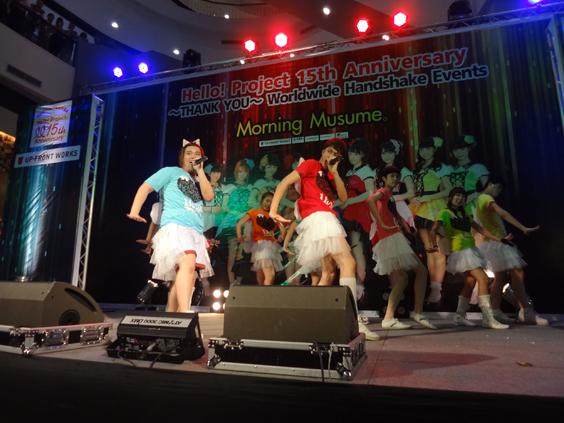 The mixed cover dance team from Thailand performing one of Morning Musume's latest.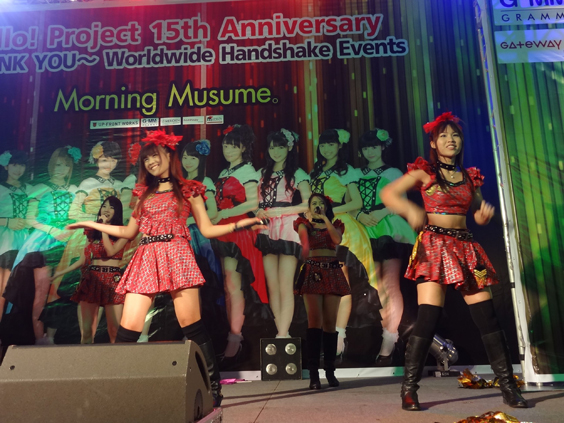 Another Thai cover dance team dancing to Morning Musume.
A new article every Wednesday!
Next time: Tanaka Reina's graduation and another turning point for Morning Musume: a report on their Budokan concert

Columnist: Sakurai Takamasa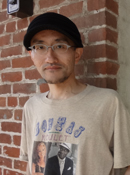 Contents Media Producer, author, journalist, managing director of Contents Street Inc. Chief Editor of iPhone magazine "Tokyo Kawaii Magazine" (ASCII Media Works), World Cosplay Summit Executive Advisor, Chief Researcher at Kodansha/Kodansha BC China Management Laboratory.
Cultural diplomat producing events in 103 cities in 24 countries. Books include "Galapagos-ka no susume"(Kodansha), "'Suteru' de shigoto wa umakuiku"(Diamond-sha), "Nihon wa anime de saiko suru
"(ASCII Shinsho), "Sekai no kawaii kakumei " (PHP Shinsho), and "Anime bunka gaiko "(Chikuma Shinsho). Writes regular columns in the weekly magazine "ASCII" and Yomiuri Shimbun.

●twitter http://twitter.com/sakuraitakamasa/