#53 Interview with Director, Shinkai Makoto (Part Two). The Inspiration behind Director Shinkai's Portrayal of Shinjuku in his Latest Work
This is the second part of my two-part interview with anime director, Shinkai Makoto, on his latest anime feature film, "Kotonoha no Niwa" (The Garden of Words).
Not only did Shinkai Makoto direct this film, but he also worked on the original story and screenplay as well. But just where exactly does the source to this story lie?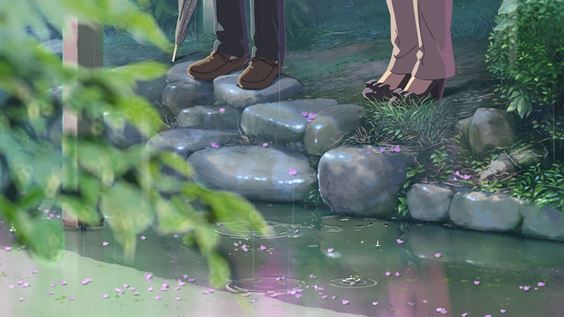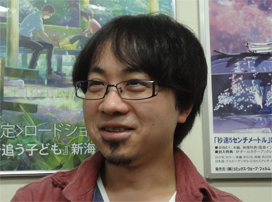 Director Shinkai Makoto. "It's because of all the hard work of our predecessors that Japanese anime is where it is today."
"I always think of myself just as a high-level amateur. I'm not in the professional elite like all the other animators and screenwriters out there. So when I'm working on a piece, I basically take all the ideas I have at that time and cram them into the one story. I simply can't think about the next project I'm going to do until I finish the one I'm working on first. But it was while I was making "Kotonoha no Niwa" that I realized, I'm not out of ideas yet. For example, the Manyoshu (lit: "Collection of Ten Thousand Leaves" – the oldest existing collection of Japanese poetry) and "shoemaker" are two of the key terms I employed in my film this time around."
"I guess I decided to feature the Manyoshu because I studied Japanese literature at university, and the inclusion of a shoemaker in the story is something that relates back to my experiences as an exchange student in England. This is how I've been making anime the past 10 years and I've finally begun to realize that there are still many more years in me yet."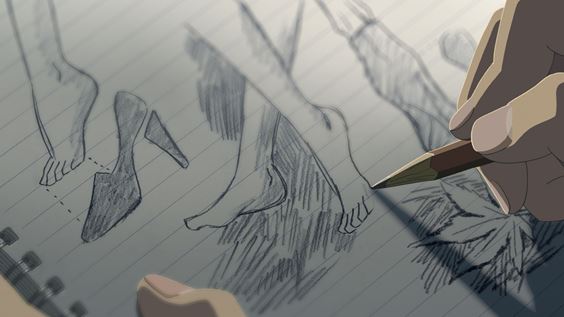 "Kotonoha no Niwa" is set in Shinjuku (Tokyo), which also happens to be the area where I grew up. So I decided to ask director Shinkai whether he was able to find a new beauty to Shinjuku to portray to his viewers.

"A lot of people think that there's nothing beautiful about Tokyo when you compare it to other cities, in Europe for instance. But there's a certain lustfulness that's quite openly on display in Shinjuku that reveals something about us as humans, and if you just look at this from a different angle it can actually be rather beautiful. I grew up in Nakano, and Shinjuku was always the place to be, all throughout middle school and high school. One thing I wanted to achieve with "Kotonoha no Niwa," was to portray this Shinjuku in an attractive way.
Power lines blot out the sky, buildings erected randomly without seeming to adhere to any kind of plan whatsoever, and amongst all this you have open spaces like Meiji Shrine and Yoyogi Park. But funnily enough, it's here in this capacious mind of a town where you're most likely to find solace. This is the angle I wanted to show people. This is the beauty of Tokyo I wanted people to see."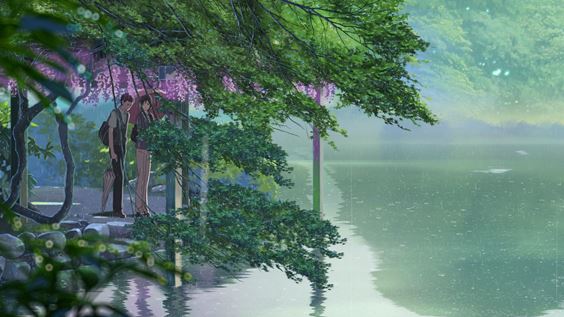 Shinkai Makoto has developed a reputation for the beautiful background art in his works, but just what is beauty in anime to him?

Cracks in asphalt can be beautiful, and so can a filthy highway. When you think about the history of when these things were first made, it makes you realize how much information and history these things hold. To be able to express that in anime I guess is a testament to the sheer talent of Japanese animators."

I expect to encounter many people from Japan and all over the world who will say they were moved by "Kotonoha no Niwa" at some point in the future and I can't wait to hear all the stories of what each of these people felt about Japan after taking a glimpse at the country through Shinkai Makoto's eyes.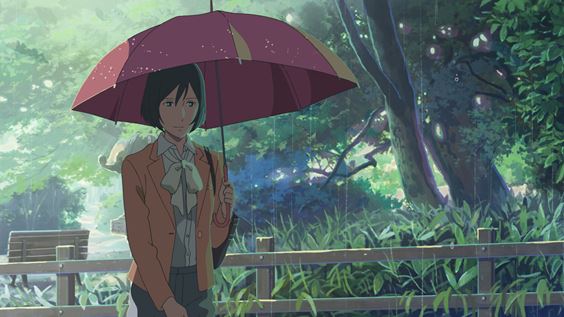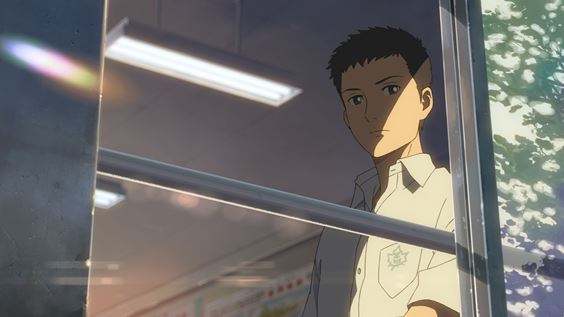 A new article every Wednesday!
Next time: Interview with Aoki Misako – the admiration of lolita's everywhere

Columnist: Sakurai Takamasa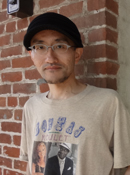 Contents Media Producer, author, journalist, managing director of Contents Street Inc. Chief Editor of iPhone magazine "Tokyo Kawaii Magazine" (ASCII Media Works), World Cosplay Summit Executive Advisor, Chief Researcher at Kodansha/Kodansha BC China Management Laboratory.
Cultural diplomat producing events in 103 cities in 24 countries. Books include "Galapagos-ka no susume"(Kodansha), "'Suteru' de shigoto wa umakuiku"(Diamond-sha), "Nihon wa anime de saiko suru
"(ASCII Shinsho), "Sekai no kawaii kakumei " (PHP Shinsho), and "Anime bunka gaiko "(Chikuma Shinsho). Writes regular columns in the weekly magazine "ASCII" and Yomiuri Shimbun.

●twitter http://twitter.com/sakuraitakamasa/