#52 Interview with Anime Director, Shinkai Makoto – "I want to show people the beauty in everyday scenery from a different angle"
Anime director Shinkai Makoto is renowned the world over and his latest theatrical length work is about to be released (May 31st 2013). "Kotonoha no Niwa" (The Garden of Words) is a story is about a 15 year old high school boy training to become a shoemaker and a 27 year old woman who feels she has lost her place in the world. The story takes place during Japan's rainy season (called 'tsuyu') and also heavily features Japanese landscapes. I saw this film twice after deciding that I would be featuring it in my column, but it's a film I could watch many times over. This is part one of my two-part interview with director, Shinkai Makoto.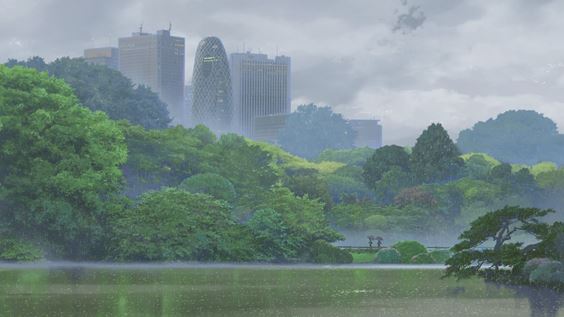 The subtleties of feelings that two people hold for each other. This is what's depicted in "Kotonoha no Niwa" and it really strikes a chord with the viewer and pulls you in.

"What's important to the production is being able to express these feelings without depicting them directly. By layering all the various scenes that portray things that can't be described with words, the audience can better grasp the emotions of the characters. The scene in "Kotonoha no Niwa" where Yukino (the female lead character) drops her briefcase and the bottle of foundation that was inside shatters is an example of one such scene. However, unlike live filming, where actors act out the scenes, with animation, you have a lot of people working together to depict the scenes in pictures. So you don't ask your staff to do something if there's no logic behind it. It's a very long process but I guess you could also say that that's the strength of animation." To director Shinkai, even each background frame is a repeat of this process.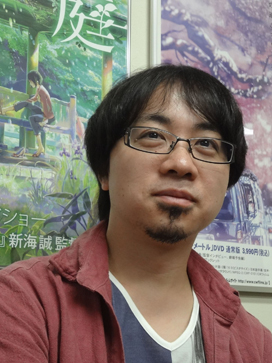 Director Shinkai Makoto. Lately he's been hooked on the American TV series, "Desperate Housewives."
"I want to offer a different point of view and show people the beauty that can be found in everyday scenery when you look at it from a different angle. I want to tell people that this is how we view the world and I hope that they understand that when they see these images."

One of the aspects of this film that left a big impression on me after watching it was its portrayal of Japan's rainy season and just how beautiful it really is. Amongst all the lush greenery and the two protagonists establishing emotional bonds with each other, the audience is presented with the beautiful spectacle that is the rainy season in Japan. It's so often presented in stories as being just a muggy and depressing time of year, so I doubt there has been a film that has depicted the season in such a beautiful light as this one has before.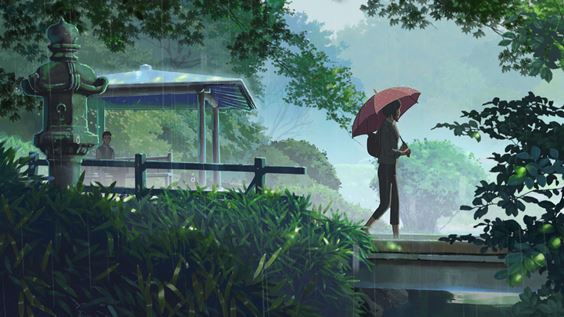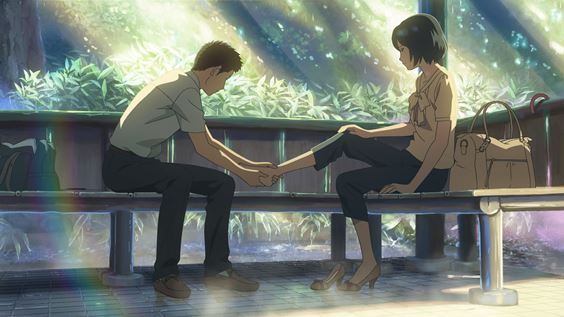 In the story, the two protagonists begin meeting each regularly at a Japanese-style garden in a public park, and only during the morning on rainy days. But what does it mean to depict a love story in the form of anime, rather than say, a novel? I put the question to director Shinkai (who also happens to be an avid reader of author Murakami Haruki).

"First of all, I think it's more accessible. Whether a picture is good or not, you can basically judge in an instant. So it's a form that you can present to the world quite easily. Also, people read novels at their own pace, but with anime you're working with a set time frame. The creators combine all the various elements like the sound effects, character lines, timing of the movements, music, etc., and in doing so, we're able to captivate our audience in this set amount of time. I became really conscious of this when working on the final scene of this film. I wanted to create an ending that was open to the viewer's interpretation rather than the typical 'will they get together or won't they?' ending that you can usually get with love stories. I don't just want the story to end and that be the end of it, I want to open a line of communication with the people who saw it – I think that's the real pleasure in making a love story. If the viewers of this film are able to take something away from the relationship between the two characters in this story and use it to enrich their own lives, then as a creator I couldn't be happier."

My interview with director Shinkai Makoto continues next week.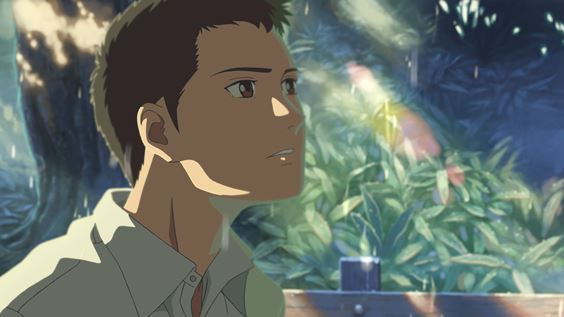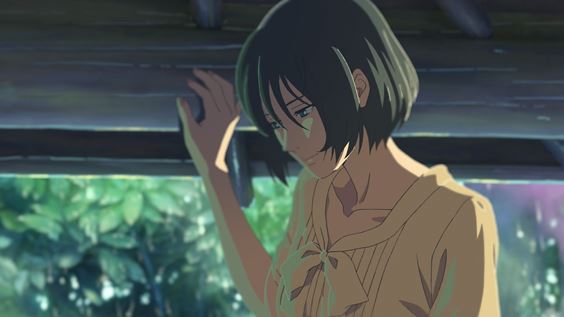 A new article every Wednesday!
Next time: Interview with anime director, Shinkai Makoto – part two

Columnist: Sakurai Takamasa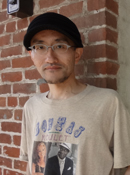 Contents Media Producer, author, journalist, managing director of Contents Street Inc. Chief Editor of iPhone magazine "Tokyo Kawaii Magazine" (ASCII Media Works), World Cosplay Summit Executive Advisor, Chief Researcher at Kodansha/Kodansha BC China Management Laboratory.
Cultural diplomat producing events in 103 cities in 24 countries. Books include "Galapagos-ka no susume"(Kodansha), "'Suteru' de shigoto wa umakuiku"(Diamond-sha), "Nihon wa anime de saiko suru
"(ASCII Shinsho), "Sekai no kawaii kakumei " (PHP Shinsho), and "Anime bunka gaiko "(Chikuma Shinsho). Writes regular columns in the weekly magazine "ASCII" and Yomiuri Shimbun.

●twitter http://twitter.com/sakuraitakamasa/