#70 Public and Private Sectors Working Together to Bring Lolita Fashion to the Forefront of Tourism in Otaru and Sapporo
Otaru and Sapporo: the next lolita fashion hot spot. This is the plan for for one government-private sector joint venture project that is currently being implemented in Japan's north. The name of the project is, "Otaru-Sapporo Lolikawa Tourism."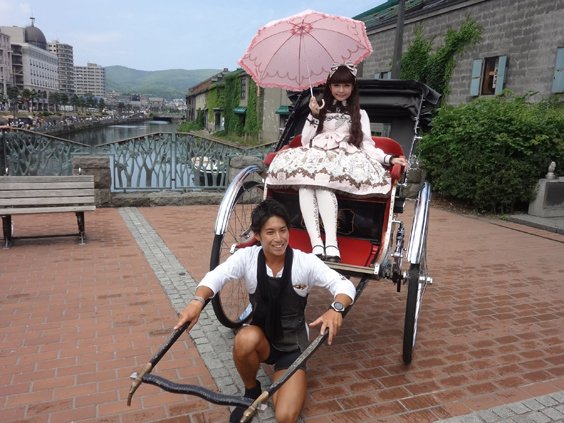 Aoki Misako.
I first began travelling around the world with charismatic lolita fashion model, Aoki Misako, in 2009, when I was working as the producer of the Ministry of Foreign Affairs' Kawaii Ambassador Project and she one of the Ambassadors selected for that year. It has been four years since then and I feel that the wave of the "world kawaii revolution" has finally begun to surge towards Japan.
"Lolita fashion is a perfect match for Otaru and Sapporo!"
The local people voiced an idea, plain and simple, and that's how this project began.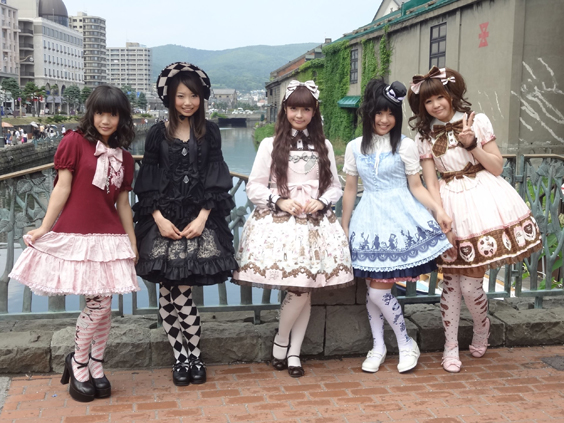 Otaru.
However, it takes more than that to get public and private sectors to embark on a joint project and begin working together. First off, though, there's a whole list of places that would go hand-in-hand with lolita fashion, not just Otaru and Sapporo. So then why were these two cities chosen? Put simply, it was the resoluteness of the local people.

As I and many others have experienced in the early stages of my career in anime-based cultural diplomacy and the establishment of the Kawaii Ambassador project, the first step to starting something new is never easy. But if you don't make the effort to do something yourself, nothing will ever begin. The people involved in the "Otaru-Sapporo Lolikawa Tourism" project were very proactive. I was even invited to give lectures and sit in on various discussions.

There is a great difference between what you hear about something and what you see when you actually see it, and I'm constantly reminded of this when I travel overseas. When I was invited to give a talk in Sapporo during the famous Sapporo Snow Festival, I met a lot of lolita fashion girls who were locals to the area, and while they may be giving their support to this project, they've also given me a lot of support in my work as well. Whether Japan can become a tourism superpower remains to be seen, but I think Hokkaido itself is a big draw card. Whenever I speak with people from overseas, many of them say how they would like to visit Hokkaido. Hokkaido already has nature and food, but there's nothing to be lost by adding 'fashion' to the list, only gained. Even though they may not own any lolita clothing themselves, there are a great many girls in Japan and all over the world who would like to try on lolita fashions at least once in their lives. If there was a place that could make those desires a reality, that's what Otaru and Sapporo needs to be.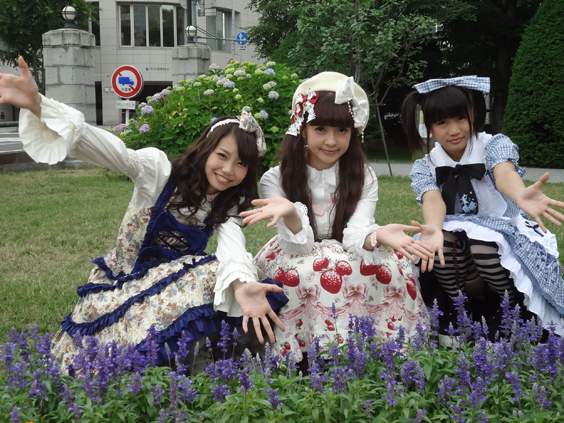 Sapporo.
It's kind of like the 'maiko' (apprentice geisha) in Kyoto. Just like how you can rent the maiko attire and wear it on a walking tour of the streets of Kyoto, walking around Otaru or Sapporo in lolita fashion may just become one of the key features of tourism in these cities also. There are actual maiko who live and work in Kyoto. This is a highly important point. It's the local girls in Hokkaido who will be the ones creating these opportunities for other people to enjoy the lolita fashion that they know and love. Without this the tourism project just won't work. It's because of the involvement of actual lolitas that there's even a project at all. You wouldn't see anyone renting maiko outfits and walking around Kyoto in them if there weren't real life maiko actually living there.

We're finally starting to see the world kawaii revolution have an impact within Japan, but the support of public and private sectors to industries like tourism is critical.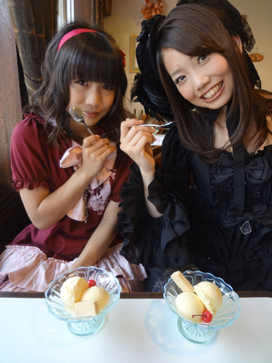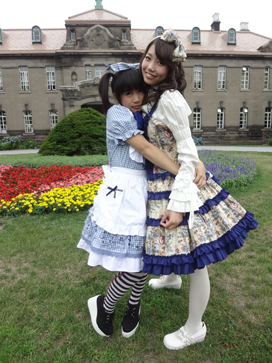 "Fruity's" Maho and Hazuki.
The Otaru-Sapporo Lolikawa Tourism project has been implemented and is now underway but the next important step is "continuity." It has been four years since my global tour on the Kawaii Ambassador project and since then I've seen Japanese "kawaii" being used to promote various projects in more and more places, but if you look at it the other way around, it has taken four years just to get to this point. Nothing will ever begin unless you make the effort to get it off the ground, but it won't continue either unless you put in the effort to keep it going. It's easy to be critical of someone whenever they try and start something new, but we're talking about Japan and the rest of the world here. We have to begin to understand how the rest of the world sees Japan and then use that as a model for our domestic projects. This is something that's going to become more important to Japan from here on. The world sees Japan as a "kawaii" country. What's wrong with that?
The other day, Aoki Misako took part in a photo shoot in Otaru and Sapporo, with local idols, Maho and Hazuki of "Fruity," and I also went along.
You only need look at these photos too see just how well Otaru-Sapporo and lolita fashion go together.
※ Otaru-Sapporo Lolikawa Tourism official site:
http://lolikawa.jp/
※ Otaru-Sapporo Monitor Tours feat. Aoki Misako and Kimura Yu:
http://lolikawa.jp/monitor/
Otaru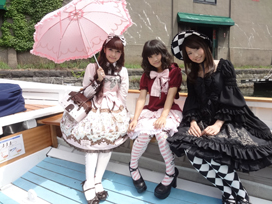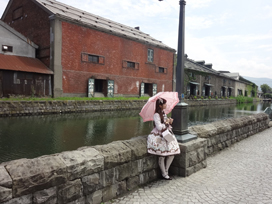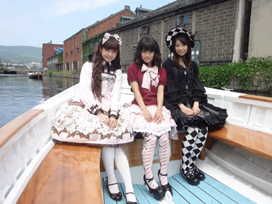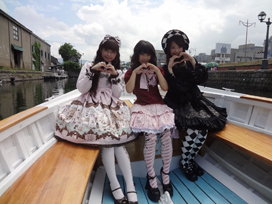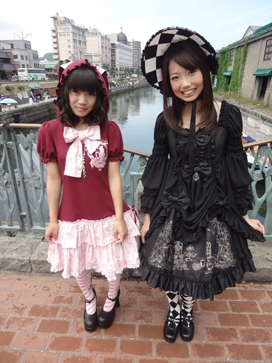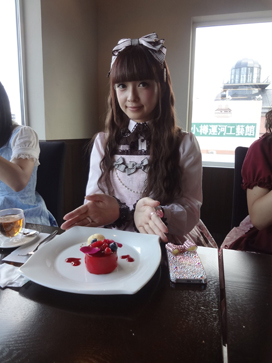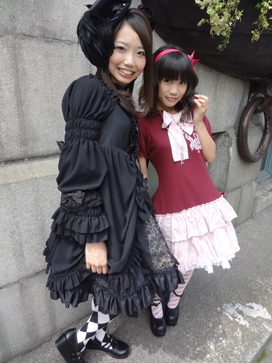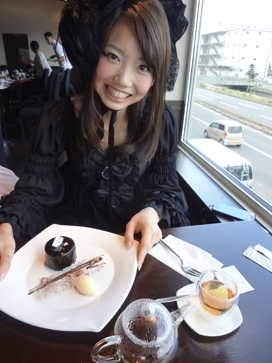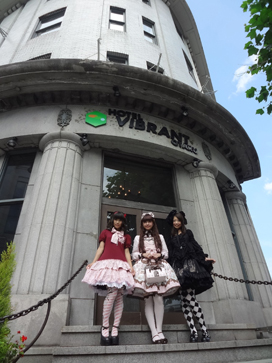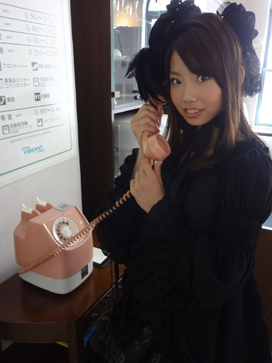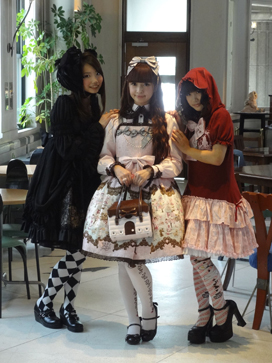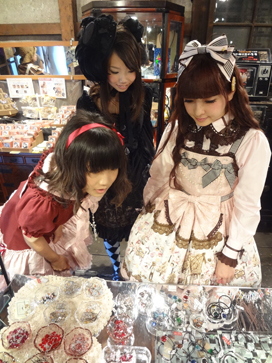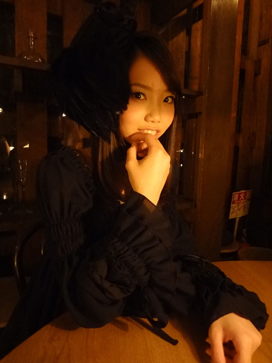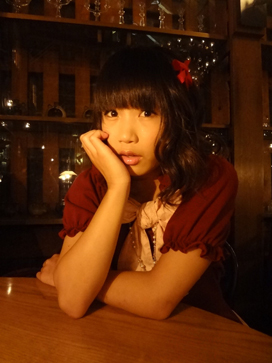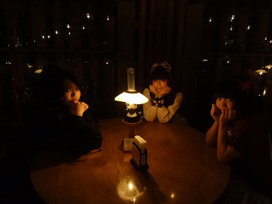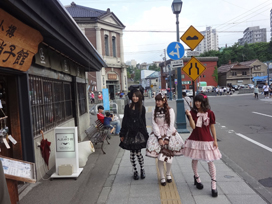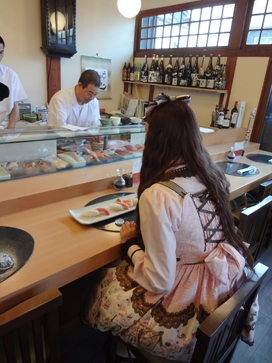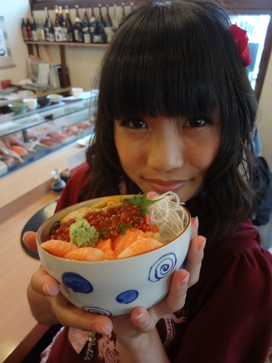 Sapporo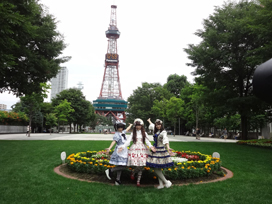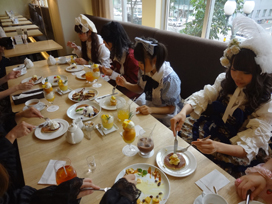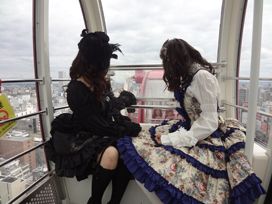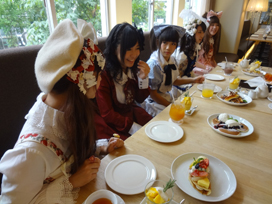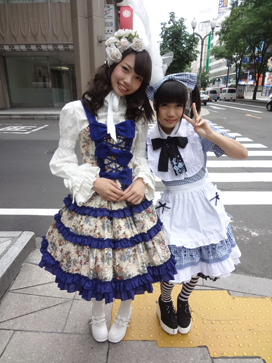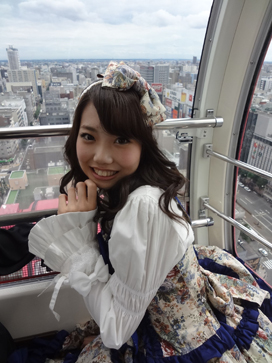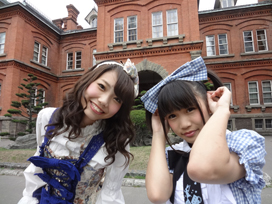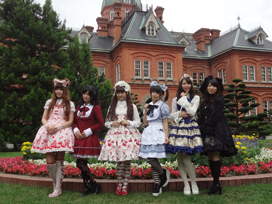 A new article every Wednesday!
Next time: Interview with Takahashi Ai off the back of her concert in Bangkok
Related Articles

Columnist: Sakurai Takamasa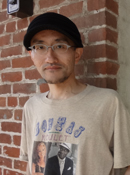 Contents Media Producer, author, journalist, managing director of Contents Street Inc. Chief Editor of iPhone magazine "Tokyo Kawaii Magazine" (ASCII Media Works), World Cosplay Summit Executive Advisor, Chief Researcher at Kodansha/Kodansha BC China Management Laboratory.
Cultural diplomat producing events in 103 cities in 24 countries. Books include "Galapagos-ka no susume"(Kodansha), "'Suteru' de shigoto wa umakuiku"(Diamond-sha), "Nihon wa anime de saiko suru
"(ASCII Shinsho), "Sekai no kawaii kakumei " (PHP Shinsho), and "Anime bunka gaiko "(Chikuma Shinsho). Writes regular columns in the weekly magazine "ASCII" and Yomiuri Shimbun.

●twitter http://twitter.com/sakuraitakamasa/