#75 This Will Make You Want to Pay a Visit to the Art Gallery! Wada Ayaka (S/mileage) Breathing New Life into Art Appreciation
I first learned of S/mileage leader Wada Ayaka's love of art when I read about it in the evening edition of the Yomiuri Shimbun on February 9th, 2011.

I took a special interest in the piece and Wada, who says she is a fan of Manet's works, because it reminded me of when I was in my 30s and my own passion for art urged me to visit various art galleries all over the world. Whenever I get a chance to speak with her, on radio or for an interview, I always get Wada to comment on the topic of paintings, but her responses just seem to get deeper and more incisive each time we meet.

"I still like Western paintings but lately I've taken an interest in Buddhist statues as well."

In my 20s, when I worked as an editor, I worked on a number of art related books, and to me, the words that came from Wada were decisive.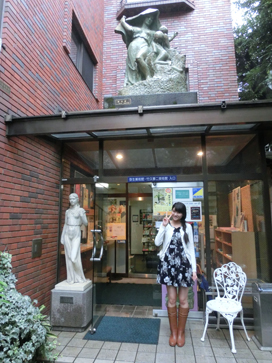 I want to read a book about art appreciation from Wada Ayaka's point of view. This was the thought that lead to me producing the current project, Wada Ayaka's "Otome no Kaiga Annai" ("A Maiden's Guide to Paintings").

There can be any number of ways to view and enjoy paintings and I want art appreciation to be something that more people take an interest in. This is something that I felt strongly about when I working as an editor. And it echoes feelings which have lead me to continue traveling the world in my work with cultural diplomacy, on the belief that diplomacy is not something to be left solely to politicians and bureaucrats. Wada has a keen eye when it comes to painting appreciation. I've read countless articles relating to paintings and to me her view is refreshing. There are even times when I've spoken with Wada and it's made me want to visit art galleries that I haven't been to in years.

This was how the guide to paintings book project with Wada began. Wada currently writes a regular column on PHP Publishing website, "Shuchi," but at the end of the series, all of her articles will be compiled into a book and published sometime next year.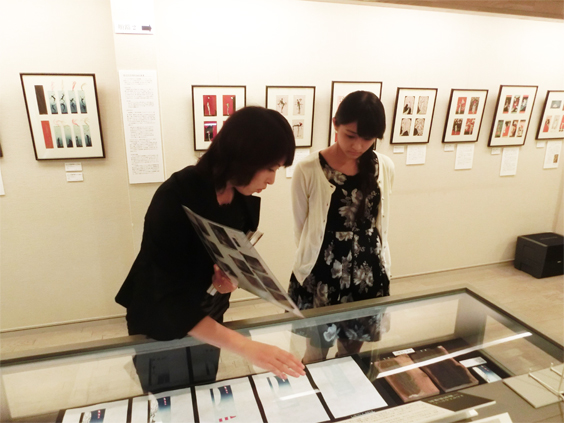 Wada Ayaka speaking with the curator at the Yumeji Museum of Art, gathering info on Japanese designer who was heavily active in the Taisho period (1912-1926), Kobayashi Kaichi.
So why is Wada's view on art so refreshing? I think the fact that she is in a position as an idol to express things to people. Building on this, she has also started studying art history at university. When you put these two factors together you get a perspective on art that's remarkably unique.
"I hope that more people develop an interest in painting through me as member of S/mileage, and hopefully in the reverse order as well."
Before she found paintings, Wada says she wasn't able to find anything other than her work as an idol to become so involved in.
"When I discovered paintings, it really broadened my horizons. This is something I will pursue now for my entire life. I can look at painting forever and still not see it all - I just keep making new discoveries."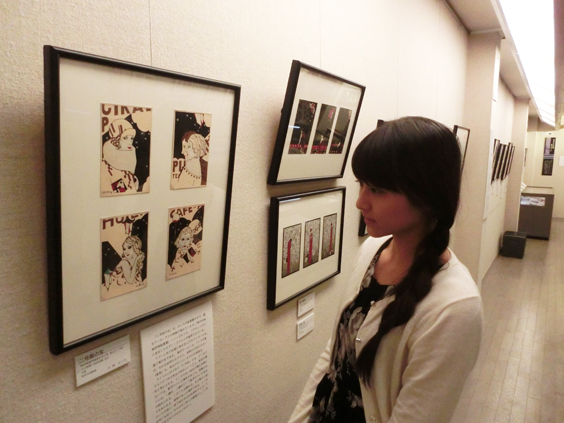 Wada Ayaka is earnest about her intentions with paintings. She says she can even identify as an artist with the attitudes of the impressionist painters who at first couldn't see the merit of paintings.
"Impressionist painters, the extreme individualists of their time, breathed new life into the history of paintings. I too, as an idol, want bring something new to this domain."
First of all, though, please take a look at "Otome no Kaigai Annai" (A Maiden's Guide to Paintings). I'm pleased to say that the articles have been a success so far, even ranking in the top spot on the "Shuchi" website's list of most accessed articles. Have a read and I think you'll find you have a sudden urge to visit an art gallery near you.
Wada Ayaka's "A Maiden's Guide to Paintings"
(in Japanese)
A new article every Wednesday!
Next time: Highlights from the initial stages of the state conducted "Otaru and Sapporo Loli-Kawa Tourism" project – fashion show in Sapporo report

Columnist: Sakurai Takamasa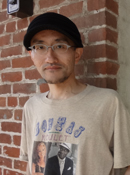 Contents Media Producer, author, journalist, managing director of Contents Street Inc. Chief Editor of iPhone magazine "Tokyo Kawaii Magazine" (ASCII Media Works), World Cosplay Summit Executive Advisor, Chief Researcher at Kodansha/Kodansha BC China Management Laboratory.
Cultural diplomat producing events in 103 cities in 24 countries. Books include "Galapagos-ka no susume"(Kodansha), "'Suteru' de shigoto wa umakuiku"(Diamond-sha), "Nihon wa anime de saiko suru
"(ASCII Shinsho), "Sekai no kawaii kakumei " (PHP Shinsho), and "Anime bunka gaiko "(Chikuma Shinsho). Writes regular columns in the weekly magazine "ASCII" and Yomiuri Shimbun.

●twitter http://twitter.com/sakuraitakamasa/