#74 "Our Cultural Diplomacy Declaration" – A Message Co-Authored by Uesaka Sumire and Sakurai Takamasa
At the end of October, a book co-authored by Uesaka Sumire and myself will be released.
"Sekai de Ichiban Yuniiku na Nippon dakara Dekiru koto~Bokura no Bunka Gaikou Sengen" ("Japan Can Do it Because We're the World's Most Unique ~ Our Cultural Diplomacy Declaration") (Parco Publishing)
As I've already mentioned in my earlier articles, it was through Twitter that I first met Uesaka Sumire. That was in December 2010.
#13 Interview with Voice Actor, Uesaka Sumire - Her Love of Russia and Aspirations for the Future
http://asianbeat.com/en/jjj/jjj013.html
After nearly three years, the two of us then decided to publish a book together. For Uesaka, this is her first book. I feel that our meeting was the mysterious workings of fate and it was perhaps inevitable that a Japanese person like Uesaka just happened to turn up when she did.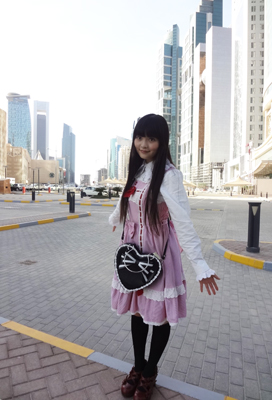 With Uesaka Sumire on our first cultural diplomacy trip together in Doha, Qatar.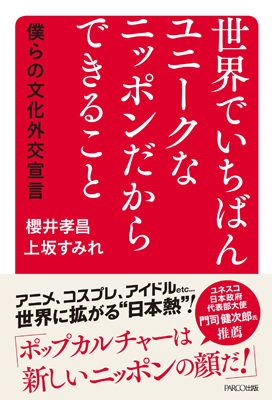 2010 was an important year for me in my activities with cultural diplomacy as it was the year that I met a lot of my "peers." I first met Kanon and Teruki of Antic Café (Ancafe), who I later travelled with overseas on a number of occasions in 2011, at their concert at the Nippon Budokan in January 2010.
#1 First Installment: Globetrotting with Overwhelmingly Popular Visual-kei Rock Band, Antic Cafe
http://asianbeat.com/en/jpopculture/jpc001.html
This was also the year that I first saw live performances by idol groups, Morning Musume and ℃-ute.
#60 Why Hello! Project is at the Forefront of Japan's Idol Scene – Interview with Tanaka Reina – Part Two
http://asianbeat.com/en/jjj/jjj060.html
#65 Live in Paris. Discussing Idol Challenges and Future Goals with °C-ute
http://asianbeat.com/en/jjj/jjj065.html
Then, in December 2010, I received a message on Twitter from a girl with a love all things Russia and Soviet Union: Uesaka Sumire. My first thoughts were of intrigue, about what kind of person this girl with an interest in Russia could be.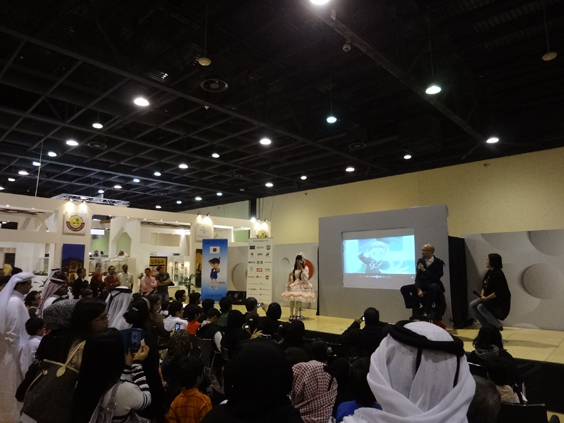 Our book is based on four main themes: "Russia," "Anime," "Kawaii" and "State." Uesaka first presents her thoughts on each of these topics and I follow up, discussing the same theme in each proceeding chapter. It's an opinion I've developed after travelling the world promoting cultural diplomacy for the past six years, but diplomacy is not something that should only be left to politicians and bureaucrats to carry out. It has nothing to do with generation. We can all, each and every one of us, take up responsibility for carrying out cultural diplomacy and getting people to develop an interest in Japan.
The sub-title of the book, "Our Cultural Diplomacy Declaration," is a declaration by Uesaka Sumire and myself, that we will continue our work in cultural diplomacy, but it also carries the implication that all Japanese have a role to play in this regard as well.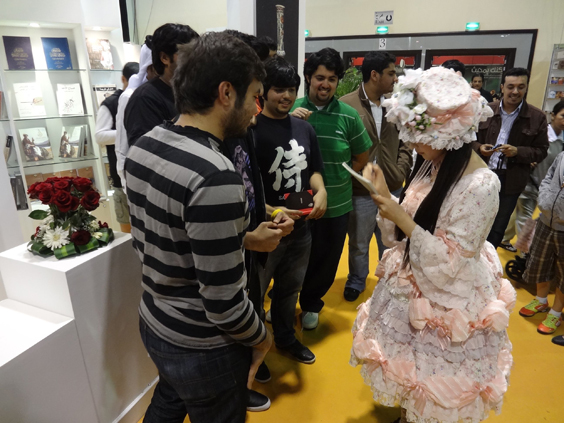 Whenever I travel overseas I'm reminded just what a unique country Japan is. Japanese anime, cosplay and various Japan-themed events are being held in major cities all over the world and they're being held by local people, for local people. When you come into contact with the atmosphere at these events, you can feel hope for the future. And right at the center of it all is Japan. Both Uesaka and I hope that people who read our book will then begin to start thinking about relations between Japan and the international community and the appeal of Japan and all of our unique points for themselves.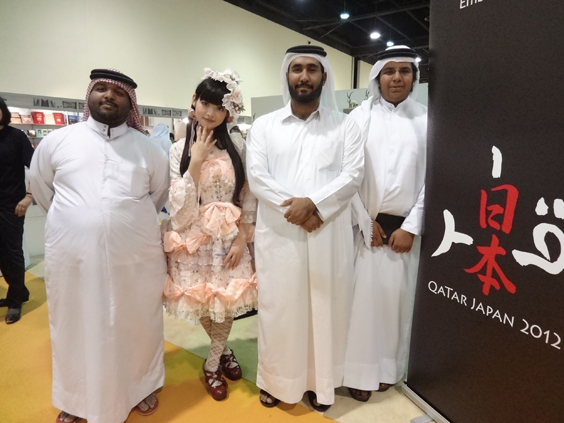 It has been Uesaka's dream since she met me to stand up on stage at Moscow's "J-FEST" event, and at the end of November this year, she will do exactly that. It will be our next cultural diplomatic activity together after our trip to Doha, Qatar.
Uesaka even said to me:
"You've been putting in a lot of work in China. That's where I want to go next."

There are still so many places in the world that the two of us have to see.

A new article every Wednesday!
Next time: A close-up with Wada Ayaka (S/mileage): the idol studying art and sharing its charm with the world.

Columnist: Sakurai Takamasa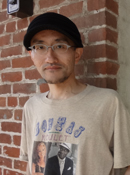 Contents Media Producer, author, journalist, managing director of Contents Street Inc. Chief Editor of iPhone magazine "Tokyo Kawaii Magazine" (ASCII Media Works), World Cosplay Summit Executive Advisor, Chief Researcher at Kodansha/Kodansha BC China Management Laboratory.
Cultural diplomat producing events in 103 cities in 24 countries. Books include "Galapagos-ka no susume"(Kodansha), "'Suteru' de shigoto wa umakuiku"(Diamond-sha), "Nihon wa anime de saiko suru
"(ASCII Shinsho), "Sekai no kawaii kakumei " (PHP Shinsho), and "Anime bunka gaiko "(Chikuma Shinsho). Writes regular columns in the weekly magazine "ASCII" and Yomiuri Shimbun.

●twitter http://twitter.com/sakuraitakamasa/