#76 Kawaii Ambassadors Once More! Kawaii Culture Converges on Sapporo!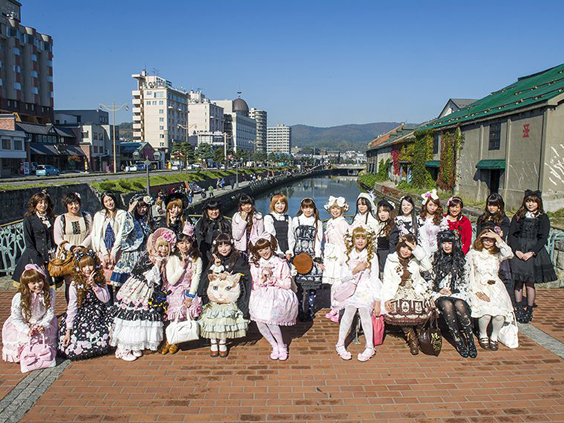 Monitors for the Otaru-Sapporo guided tour.
Kicking off the 2-night 3-day guided tour of Otaru and Sapporo, an event/fashion show called the "Japan Lolikawa Party in Sapporo Factory" was held in the Atrium of the Sapporo Factory on October 20th. The event showcased some of the local talent, including local idol group "Fruity," and Misako Aoki and Yu Kimura also flew in from Tokyo to attend.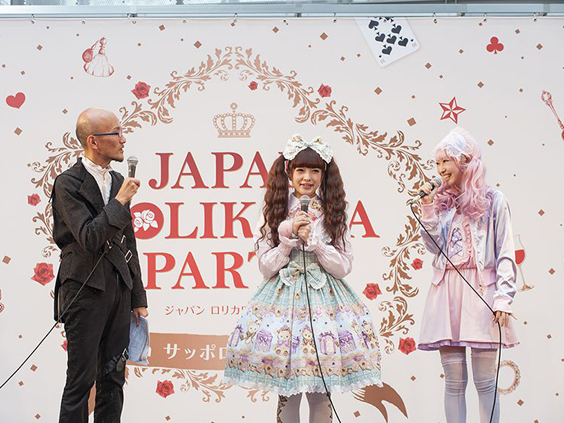 Sakurai, Aoki, Kimura: on stage together for the first time in 4 years.
Misako Aoki and Kimura Yu were two of the girls chosen to become the Ministry of Foreign Affairs' Kawaii Ambassadors in 2009. I too was the producer of the project at the time and together we traveled to various countries promoting Japanese culture through fashion, but this was the first time since our trip to Barcelona four years ago, in November 2009, that the three of us got to stand on stage together. It felt like a reunion of war buddies. During this time, Misako established the Japan Lolita Association, and has been continually travelling overseas trying to strengthen the network of lolita fashion lovers throughout the world.
#73 Toronto, Canada's FAN EXPO. The Importance of Being Aware that, "People are the Same All Over the World"
Yu, on the other hand, is a model and has been working on her own hand-made fashion brand, KOKOkim, since her time as Kawaii Ambassador and is now working on a joint project with the Shibuya 109 brand, GLAD NEWS. KOKOkim feat. GLAD NEWS showcased their works in Paris in September but this was the first time for the brand to feature in a fashion show here in Japan.

My time spent with the Kawaii Ambassadors on our global tour in 2009 was a precious time for me that I will never forget, and it became an important asset for my activities in cultural diplomacy that followed. When girls around the world saw Misako or Yu on stage they would scream, "Kawaii!" Young people just seem to accept them as if they were old friends.
It's a sight I wish all people in Japan could have seen.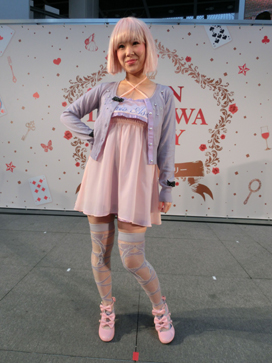 ▲KOKOkim feat.GLAD NEWS
It was our first time on stage together in four years but even though we held a talk event, it really didn't feel like we'd been apart that long at all. I guess that goes to show just how intense an experience our time together in 2009 was.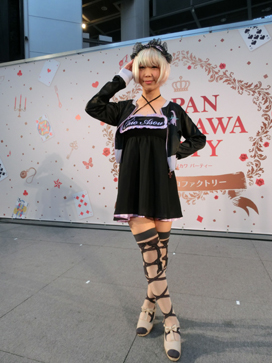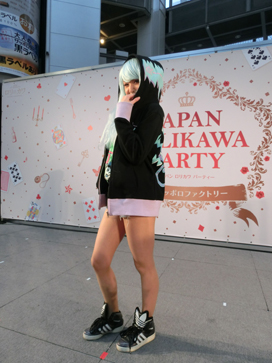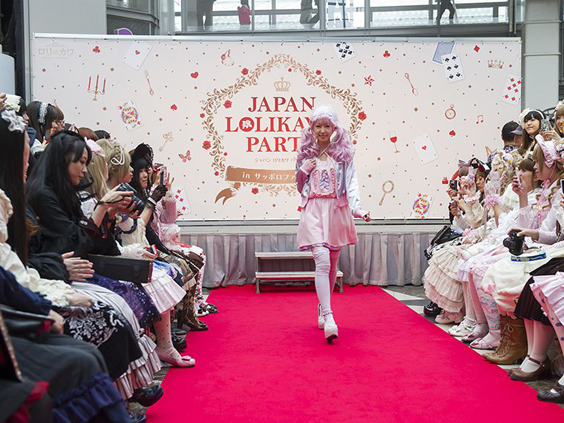 Kimura Yu in the KOKOkim feat.GLAD NEWS fashion show.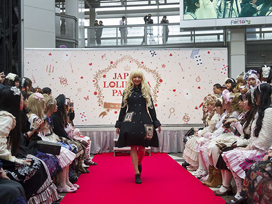 "KERA SHOP" fashion show.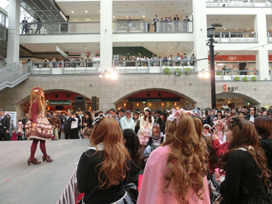 Just about everything was a first experience at the time, and it really gave me a sense of Japan's potential and how much love there is for Japan throughout the world – more so than when I was traveling overseas alone, practicing anime cultural diplomacy. I firmly believe that the spirit of the Kawaii Ambassadors and the work we did at that time lead to many bridges being established between Japan and the international community.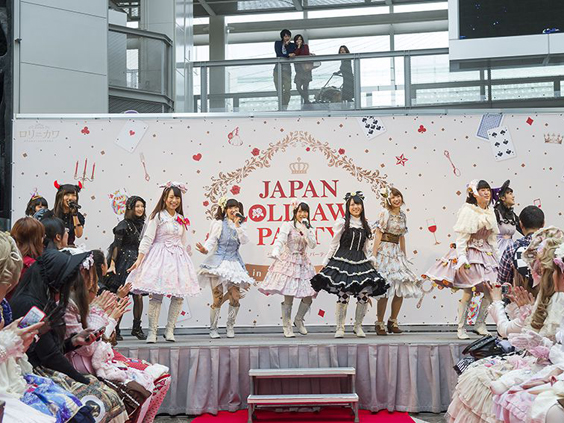 Sapporo's local idols "Fruity" performing in lolikawa fashions.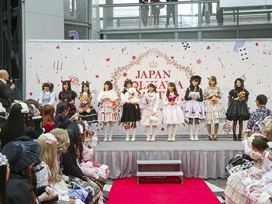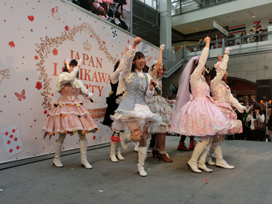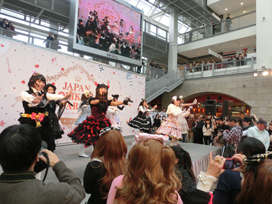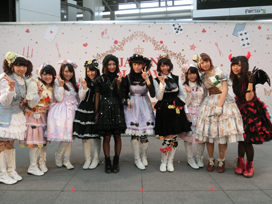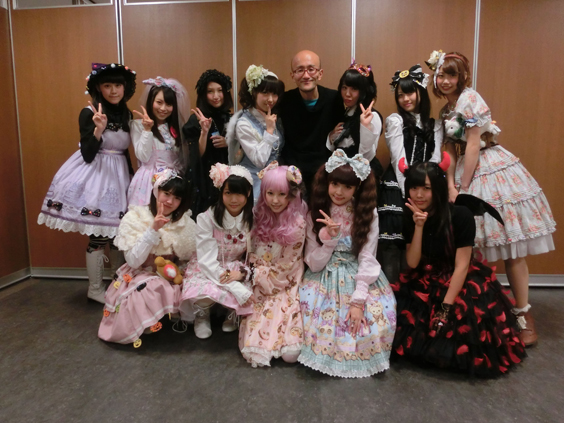 A photo with Misako Aoki, Kimura Yu and Fruity: like-minded individuals helping spread kawaii throughout the world.
"Kawaii" has become such a big part of Japan's image for people throughout the world that it's now even a common topic of discussion here in Japan. Long before it was being talked about on domestic shores, though, it was the Kawaii Ambassadors who were flying around the world, waving the "kawaii" flag for Japan. Nothing would make me happier than if even more Japanese people inherited their pioneer attitude and take on the world in a similar way.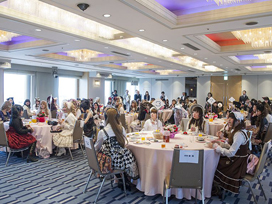 The venue then moved to ANA Hotel where Misako Aoki and Kimura Yu joined everyone for tea.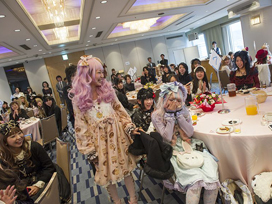 I look forward to seeing how the Otaru-Sapporo Lolikawa Tourism project develops next year and into the future and I will continue to cheer on the north in the loudest way I possibly can.
Otaru-Sapporo Lolikawa Tourism official site
(Japanese)
A new article every Wednesday!
Next time: A close-up on the island that has produced countless big-name singers, Amami. This is another side of the country for Japan to be proud of.

Columnist: Sakurai Takamasa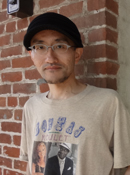 Contents Media Producer, author, journalist, managing director of Contents Street Inc. Chief Editor of iPhone magazine "Tokyo Kawaii Magazine" (ASCII Media Works), World Cosplay Summit Executive Advisor, Chief Researcher at Kodansha/Kodansha BC China Management Laboratory.
Cultural diplomat producing events in 103 cities in 24 countries. Books include "Galapagos-ka no susume"(Kodansha), "'Suteru' de shigoto wa umakuiku"(Diamond-sha), "Nihon wa anime de saiko suru
"(ASCII Shinsho), "Sekai no kawaii kakumei " (PHP Shinsho), and "Anime bunka gaiko "(Chikuma Shinsho). Writes regular columns in the weekly magazine "ASCII" and Yomiuri Shimbun.

●twitter http://twitter.com/sakuraitakamasa/