#77 The Potential and Diversity of Japan Resonates Through Amami
While I travel around the world I reflect on Japan as a country and one thing that I've come to notice is Japan's "diversity." Take anime for example: Japan and its creative ability for producing things in new and unique ways, took anime from being something "for children" – the common opinion of people in the 20th century – and filled it with elements of stories of just about any and every kind and realized animation's potential as a form of picture expression. It's because of this diversity that the rest of the world now differentiates Japanese anime from regular animation and the reason why it's found such strong support.

Japan is a country serious about 'monozukuri' (lit: making things). This is also how young people often evaluate Japan. The global community holds Japan in high esteem for their creative spirit in taking something, even something that has been influenced by overseas, and making it their own. Japanese designers created lolita fashion because they were in love with the world of Marie Antoinette and now even French people recognize this style of fashion as "made in Japan."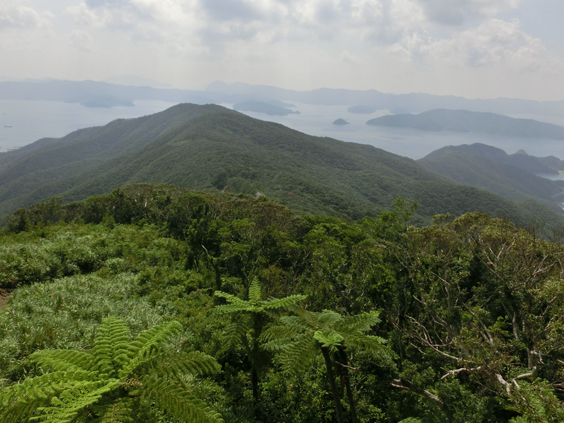 Amami is teeming with nature and makes you realize the importance of ecosystems. A true treasure of Japan.
I want to know more about Japan. This is how I've felt as I've continually traveled around the rest of the world. One place in particular that I've really wanted to go is Amami.

Why is it that Amami has produced so many amazing Japanese singers? I guess that's something you have to go and experience what kind of place it is for yourself to find out. You could say that this very column is all about the importance of going to a place and experiencing what it's like to actually be there for yourself.

The main reason for my interest in Amami was my meeting with Amami born songstress, Kizuki Minami. I wanted to experience her voice and the lyrics of her songs that capture people's hearts on her home grounds, and going to Amami was something imperative for me to find out more about Japan as well.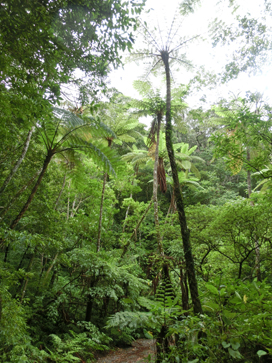 From the night I arrived in Amami, Kizuki Minami, who was on a visit home, and the people of Amami played "shima uta" (island songs) for me, and also created the chance for me to witness "utaashibi." Utaashibi is basically "playing with song" and it refers to when people gather and sing along to a set melody, but the people are free to sing what they want, so the lyrics are all instantaneous.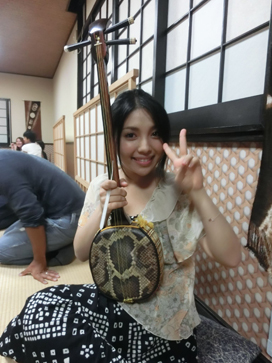 Kizuki Minami.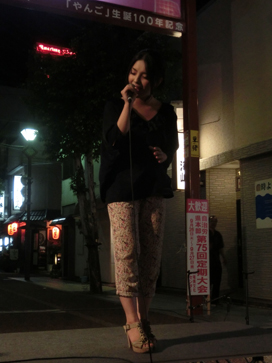 Kaze road closed down for the one-night-only beer garden. Kizuki Minami sang debut song, "Aitsumugi."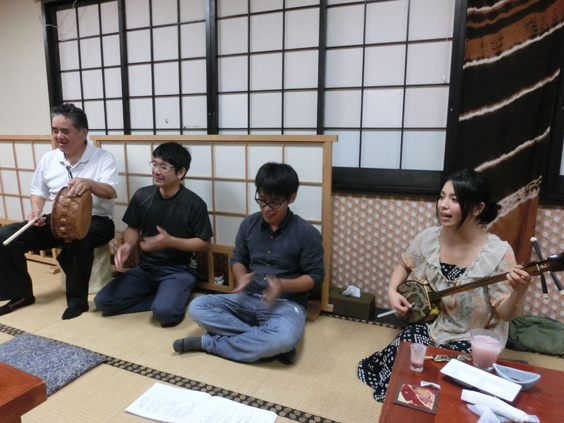 The night of the utaashibi – this really left an impression that this island is an island of song.
We went to a restaurant serving local cuisine and held a banquet, mixing in with the other customers who also happened to be there at the time, and as I'm enjoying this amazing night I realized that Amami is island of song. It's a song culture that has developed against a backdrop of overwhelming nature, countless precious flora and fauna and special natural monuments. The traditional shima uta (island songs) of Amami and the shima uta influenced style of music that Kizuki Minami is trying to create – this is another aspect of "made in Japan" that Japan should be proud of.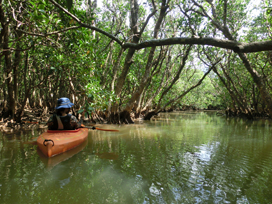 Amami's mangrove forest is the second biggest in Japan after Iriomotejima.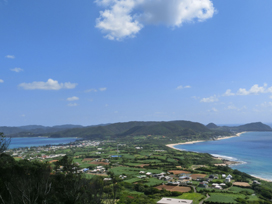 When I was a boy, I single-mindedly pursued American and British music. It was because of American guitarist, Ry Cooder, though, that I started to learn about all the various styles of music throughout the world. I can't sing shima uta and I can't exalt local music with my guitar like Ry Cooder. But as someone who has been captivated by the splendor of Amima, I want to find a way of sharing my experience of this place with the world. Kizuki Minami is a fan of Bjork and says that while she always keeps Amami close to her heart she also maintains a feeling of closeness with various other styles of music throughout the world. For example, she recently did a cover of a Korean song called "Cheonaejia," and after hearing the sorrow-tinged tones created by the "Haegeum," a traditional Korean musical instrument that features in the song, she said she felt a connection to the roots of music in Amami Oshima.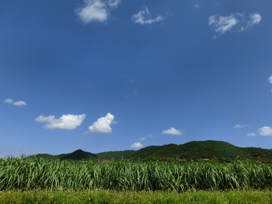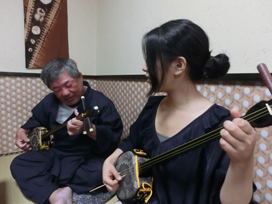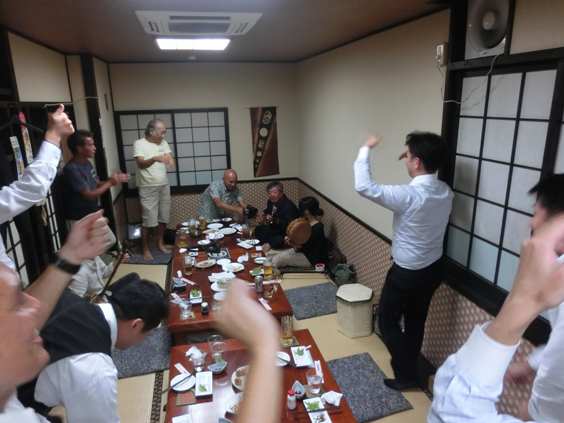 At the end of the banquet everyone gets up and dances!
Japan is a diverse country. I speak about the originality and uniqueness of Japan in my latest book, "Sekai de Ichiban Unique na Kuni Nippon dakara Dekiru koto" (co-authored by Uesaka Sumire), and I will continue to expand on this topic further in my articles here too.
A new article every Wednesday!
Next time: Report on my first visit to Barcelona in 3 years.

Columnist: Sakurai Takamasa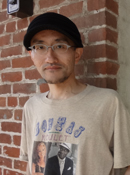 Contents Media Producer, author, journalist, managing director of Contents Street Inc. Chief Editor of iPhone magazine "Tokyo Kawaii Magazine" (ASCII Media Works), World Cosplay Summit Executive Advisor, Chief Researcher at Kodansha/Kodansha BC China Management Laboratory.
Cultural diplomat producing events in 103 cities in 24 countries. Books include "Galapagos-ka no susume"(Kodansha), "'Suteru' de shigoto wa umakuiku"(Diamond-sha), "Nihon wa anime de saiko suru
"(ASCII Shinsho), "Sekai no kawaii kakumei " (PHP Shinsho), and "Anime bunka gaiko "(Chikuma Shinsho). Writes regular columns in the weekly magazine "ASCII" and Yomiuri Shimbun.

●twitter http://twitter.com/sakuraitakamasa/