#89 An Exclusive on the Morning Musume '14 Photo Shoot for "Weekly Shōnen Sunday" Magazine and Interview with "Silver Spoon" Fan, Kudo Haruka
There are many things in Japan that are so mundane for Japanese people but are completely novel for the rest of the world. One of these things are weekly manga magazines.
"Is it true that when you finish reading weekly manga magazines in Japan, you just throw them away?" This is what someone asked me one time in Mexico.
"If we manage to get our hands on just one volume, we treat it like a treasure…"
One of the major reasons behind the overwhelming global support for Japanese anime is the strong foundation of the original works and it stems from weekly manga magazines and their unique style of publication that you won't find anywhere else in the world.
One of said magazines, "Weekly Shōnen Sunday," was first published in 1959. Over the past 54 years, the magazine has turned out countless hit series and is one of Japan's weekly manga magazines' longest standing publications.
And it is on the cover of this Weekly Shōnen Sunday that Morning Musume '14 will be appearing. I've done several interviews with the members of Morning Musume and written numerous articles on them in the past outlining just how loved they are by people all over the world and how their performance abilities and mentality that reflects traditional arts is so symbolic of the artisanship behind Japanese creativity. And now both Morning Musume and Weekly Shōnen Sunday are teaming up!
I made my way straight to the cover photo shoot to get an exclusive.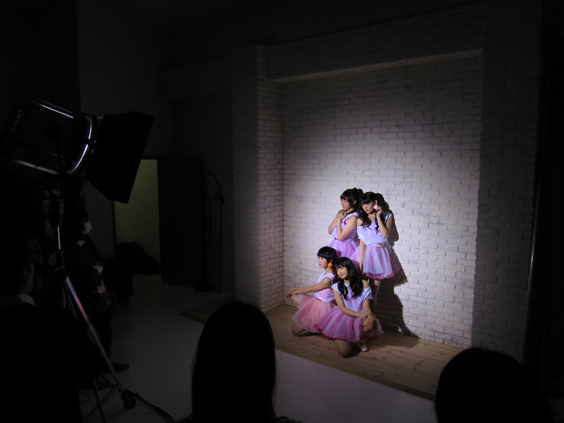 The photo shoot. "Weekly Shōnen Sunday" with Morning Musume '14 gracing the cover goes on sale on February 12th.
The members to appear on the cover this time around are, Michishige Sayumi, Fukumura Mizuki, Sayashi Riho and Kudo Haruka.
Of these girls, Kudo Haruka is apparently quite the fan of shonen manga. One manga Haruka is hooked on right now, and currently being serialized in Weekly Shōnen Sunday, is "Silver Spoon."
I spoke with her between intervals at the photo shoot.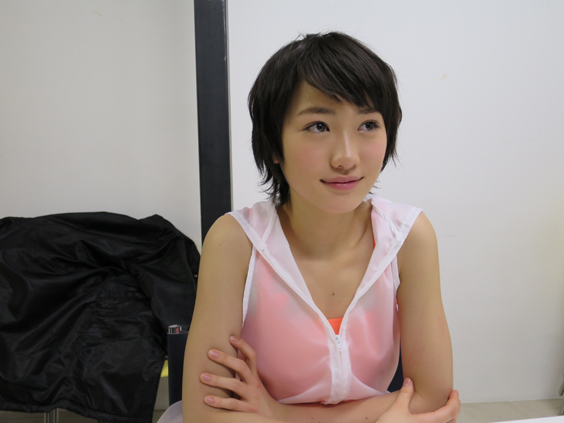 Kudo Haruka.
Kudo "It all started when my father brought home a volume of "Silver Spoon." I think he bought it because he liked the cover. Then the whole family got into it. We go and buy the next volume as soon as it comes out."
On this day even, she had brought with her the tenth volume in the series that had just been released and she would pour over it with any free time they were given at the studio.

Kudo "The main character, Hachiken, is just the best. He tries to escape reality by enrolling in an agricultural school, but he doesn't regret his decision at all. It's shown me there are different ways to live your life and different ways to challenge yourself. More than anything, though, my understanding of agriculture has done a complete 180."

Like Haruka, I too am a fan of "Silver Spoon." We even put aside the interview momentarily to explain the plot and all the great aspects of the story to the staff at the studio who hadn't read the series yet.

Kudo "I used to think that farming was just a really tough industry. But "Silver Spoon" has taught me so much about agriculture and about food. It's really a textbook for learning about life and farming in a fun way. "Silver Spoon" isn't an action series, nor is it a romance. But the more you read, the more it hooks you in. It's a great source of courage for me. I think to myself, if a student at Yezo (Yezo Agricultural High School) can do it, than I can do it too."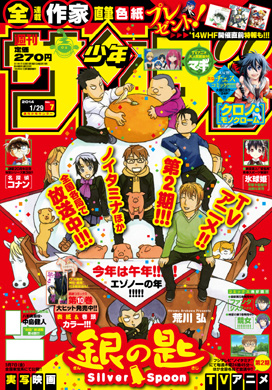 Weekly Shōnen Sunday. A volume with "Silver Spoon" on the cover.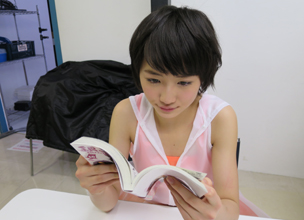 Haruka reading the latest edition of "Silver Spoon."
Once Haruka starts talking about manga, her eyes light up and there's no stopping her. She says she's always having such discussions with fellow Morning Musume memer, Iikubo Haruna, who too shares such interests.
More on Haruka's "Silver Spoon" and the Shōnen Sunday photo shoot to follow next week.

A new article every Wednesday!
Next time: Interview with Morning Musume '14's Kudo Haruka – Part 2
J Pop Culture Observations
- Back Number

Columnist: Sakurai Takamasa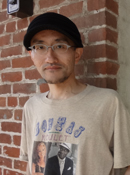 Contents Media Producer, author, journalist, managing director of Contents Street Inc. Chief Editor of iPhone magazine "Tokyo Kawaii Magazine" (ASCII Media Works), World Cosplay Summit Executive Advisor, Chief Researcher at Kodansha/Kodansha BC China Management Laboratory.
Cultural diplomat producing events in 103 cities in 24 countries. Books include "Galapagos-ka no susume"(Kodansha), "'Suteru' de shigoto wa umakuiku"(Diamond-sha), "Nihon wa anime de saiko suru
"(ASCII Shinsho), "Sekai no kawaii kakumei " (PHP Shinsho), and "Anime bunka gaiko "(Chikuma Shinsho). Writes regular columns in the weekly magazine "ASCII" and Yomiuri Shimbun.

●twitter http://twitter.com/sakuraitakamasa/
PRESENTS
All the info. on asianbeat's present campaign!