#90 Interview with Morning Musume '14 Member, Kudo Haruka – Part Two – What is it that "Silver Spoon" and Morning Musume Have in Common?
A world-loved manga magazine teams up with Japan's top idol group. This is the second part in my interview with shōnen manga loving, Kudo Haruka, on her cover shoot with Morning Musume '14 and Shōnen Sunday magazine.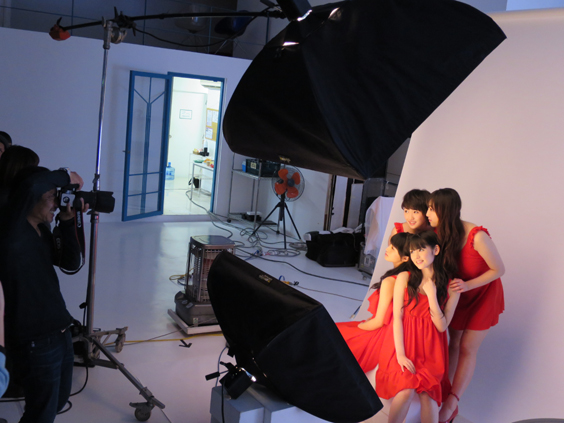 The photo shoot. Weekly Shōnen Sunday with Morning Musume '14 on the cover goes on sale Feb.12th.
As it was revealed in the previous installment, Kudo Haruka is a big fan of "Silver Spoon": a manga currently being serialized in Weekly Shōnen Sunday (
Shukan Shōnen Sunday
). So I asked Haruka if there is anything about the students at Yezo Agricultural High School (the setting of the story) and Morning Musume '14 that they might share in common.
Kudo "When it comes to things they all feel strongly about, the students at Yezo all team up and work together. In that regard, they're very much like us."
I've compared Morning Musume to traditional performing arts in my articles on a number of occasions, but as I listened to Haruka, I could feel that artisan spirit coming through. That is why Morning Musume continues to find support from people all over the world. I asked Haruka her thoughts on appearing on the cover of the magazine that serializes the manga that she loves so much.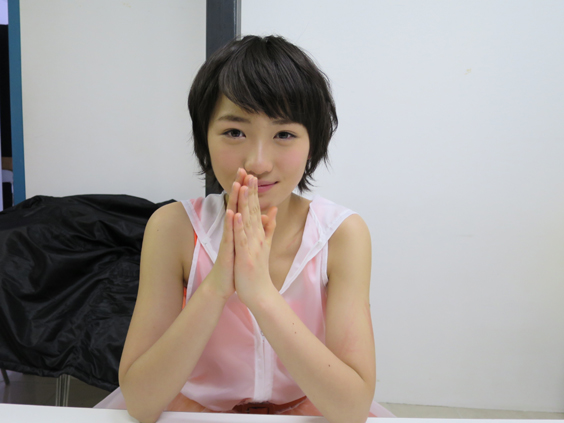 Kudo Haruka.
Kudo "I'm over the moon! It makes my heart skip a beat when I think that Arakawa-sensei (the artist of the manga) might see it. My understanding of agriculture did a complete 180 after reading "Silver Spoon." I only used to think about all the man-hours involved and having to kill living things. But "Silver Spoon" has taught me about the reality beyond all of that. It's changed my view of food as well. Through "Silver Spoon" I've come to know that things I thought of as matter-of-fact are not really matter-of-fact at all. I'm impressed by the way Hachiken (the protagonist) lives his life. When the family of one of my favorite characters, Komaba-kun, decided to give up on farming, I actually felt really down.
What's he going to do now
, I wondered."
Just what is manga to Kudo Haruka?
Kudo "To me, manga is justice. One day, when I become a mother, I want to get my children to read as much manga as I can. And not just whatever manga is popular at the time; I want them to read old manga, too. So until that time, I will be holding on to "Silver Spoon." I want to start reading some different types of manga now, too. Lately I've realized that as long as I have nijigen (lit. "two-dimensional space." A term referring to the world of anime, manga and games.) I can probably get by in life. Manga teaches me so much about all the important things in life. I would love for the other members of Morning Musume '14 to read manga too."

I asked Haruka what her favorite types of manga are at the moment.
Kudo "It would seem that I like manga that feature food as a central theme (lol)."
Speaking with Haruka, I thought how great it would be if one day, after learning about Japanese culture and society through all these manga and anime, she then uses it to reach out to all the young people in the world who love Japan.
Morning Musume '14 on the cover of Weekly Shōnen Sunday. On sale Feb 12th.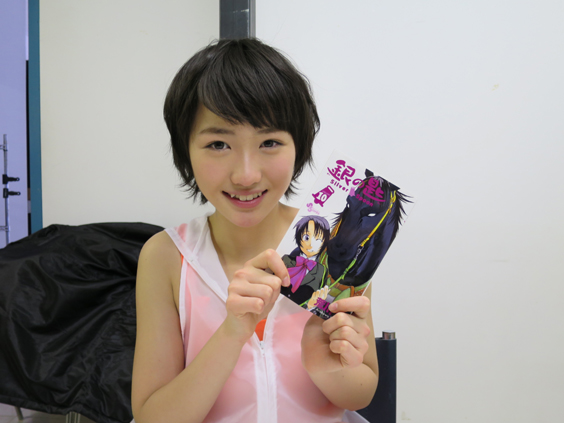 "Silver Spoon" is Haruka's textbook on life.
Artists who love the same manga we love are in the idol group that we love
–do you know how happy that makes them? How much of a miracle that is to them? It's because Japan is the most unique country in the world that it's even possible and I know this because it's all the people throughout the world who love Japan that tell me.
A new article every Wednesday!
Next time: A new ally in anime cultural diplomacy! Interview with the members of "A-Ou-P" (Anime katte ni Ouen Project)
J Pop Culture Observations
- Back Number

Columnist: Sakurai Takamasa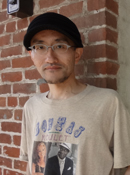 Contents Media Producer, author, journalist, managing director of Contents Street Inc. Chief Editor of iPhone magazine "Tokyo Kawaii Magazine" (ASCII Media Works), World Cosplay Summit Executive Advisor, Chief Researcher at Kodansha/Kodansha BC China Management Laboratory.
Cultural diplomat producing events in 103 cities in 24 countries. Books include "Galapagos-ka no susume"(Kodansha), "'Suteru' de shigoto wa umakuiku"(Diamond-sha), "Nihon wa anime de saiko suru
"(ASCII Shinsho), "Sekai no kawaii kakumei " (PHP Shinsho), and "Anime bunka gaiko "(Chikuma Shinsho). Writes regular columns in the weekly magazine "ASCII" and Yomiuri Shimbun.

●twitter http://twitter.com/sakuraitakamasa/