#88 There's More to Japan Than Just Tokyo! Loco-dols "LinQ" Sharing Their Love of Fukuoka with the World
I first began my work in cultural diplomacy in 2008, and as I discovered, the more countries I visited in this line of work, the greater my feelings towards my own country, Japan, grew. Japan is the most unique country in the world. We have four distinct seasons and the characteristics of all the different regions and localities are quite diverse. This is what I want to share with people overseas and it's what constitutes one of the most important themes for me in cultural diplomacy and getting more people throughout the world to develop an interest in Japan. Asianbeat, this very website where my articles are being published, is a Japanese pop culture site run by the Fukuoka prefectural government. A lot of my readers are from overseas, so I'll take this opportunity to explain a little bit about Fukuoka. Japan is comprised of four main islands and a countless number of smaller islands. Kyushu is the name of one of these four main islands and Fukuoka prefecture (one of Japan's 47 prefectures) is located in the north of Kyushu with a population of approximately 5 million. Directly across it's ocean lies South Korea. It's within close proximity to East and South-East Asia and thus a number of direct flights to various countries in Asia are operated out of Fukuoka airport.
In relation to Japanese pop culture, the first thing that comes to mind when I think of Fukuoka prefecture is music. There are a lot of idols and musicians in Japan who hail from Fukuoka. One such person, who I've written about on numerous occasions in my articles, is Morning Musume's Tanaka Reina.
Currently, there's a loco-dol (local idol) group in Fukuoka attracting a lot of attention from all around Japan. That group is "LinQ," and they're fast becoming hit-chart regulars.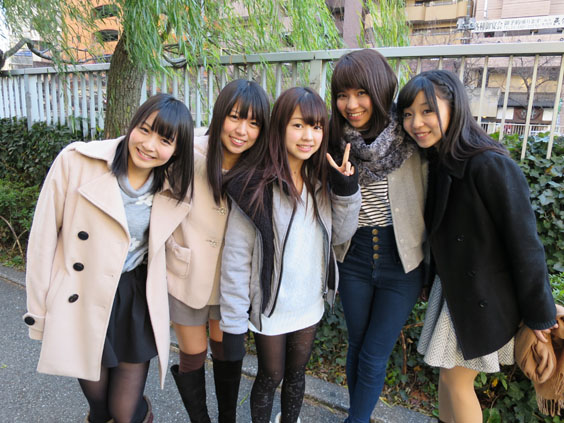 From left: Mizuki, Momosaki, Takaki, Amano, Yoshikawa.
What aspect of Fukuoka would the girls recommend to someone visiting the region for the first time?
I put the question to group leader Amano Natsu and fellow members, Takaki Yumi, Mizuki Moe, Momosaki Mayu and Yoshikawa Chiaki, when they came to Tokyo for a concert.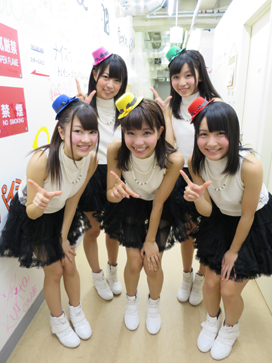 Backstage with the 5 girls after their concert in Akihabara.
Amano "If they can eat raw fish then I would love for them to try sashimi. But if raw fish is no good then definitely try grilled fish."

Takaki "Fukuoka has the best sashimi!"

I personally would love some raw fish right about now. I'm plagued by such thoughts quite often lately, so I can agree wholeheartedly with their recommendation. It's also the first thing I think about whenever I visit Fukuoka. Japan is a diverse country and as I've mentioned on numerous occasions, this is also where Japan's creativity lies, and one aspect of Japan that's symbolic of this is our food culture. An abundance of seafood and our diverse cuisine are great assets to Japan, so much so that our "washoku" (Japanese cuisine) is even recognized by UNESCO as an intangible cultural treasure.

Yoshikawa "I want people to visit places Daizifu Tenmangu and see the older parts of Fukuoka and Japan."

Momosaki "There's more to Japan than just Tokyo. There are idols in the regional areas as well. We're not the only ones in Fukuoka either. Besides LinQ there are numerous other idol groups. I would love people to come and see Fukuoka's idols perform live in our local region."

When you visit a regional area you get to eat fresh local produce, experience the local culture and you can even see loco-dols in concert. That doesn't just go for overseas visitors; it's something I recommend to all people living in Japan as well.
Lately, there are a lot more opportunities to see loco-dols perform in Tokyo, too. I think this is a good thing, but sometimes there are things you come to understand a lot better when you see them in their own locality. See an idol concert and relish in all the local delicacies on offer – just another thing you can do in this diverse country because Japan is the most unique country in the world.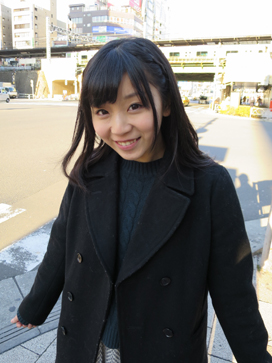 Yoshikawa Chiaki.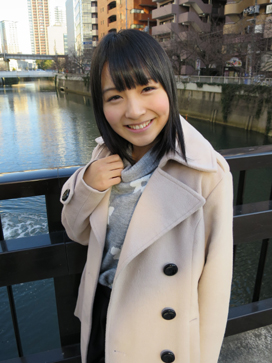 Mizuki Moe.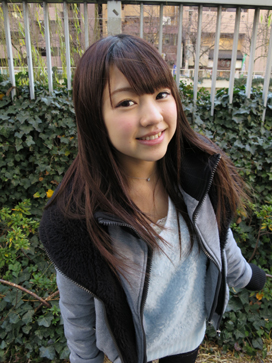 Takaki Yumi.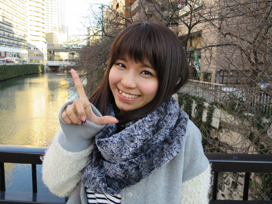 Amano Natsu.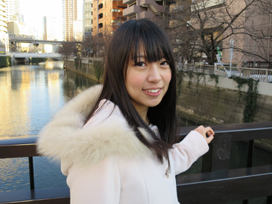 Momosaki Mayu.
Amano "My hometown love for Fukuoka and Kyushu is something I never won't to lose. Some of LinQ's most popular songs are those in which we sing about famous places in Fukuoka, like "Fukuoka Suito," "Hajimemashite," and "Matsuri no Yoru." It would make me so happy if people came to develop an interest in Fukuoka through our songs."

From the viewpoint of the rest of the world, Japan is Japan. I'm always of the opinion that Japan should try and display even more diversity, so I strongly feel that I was brought together with loco-dols, LinQ, for a reason. I asked LinQ, what an idol is to them.
"Well it doesn't mean being perfect," remarked Yoshikawa Chiaki.
That's exactly it. That is why you won't find something similar to Japanese idols anywhere else in the world. Once I too realized this, I stopped thinking that idols were of no relevance to me whatsoever, and I started going to their concerts.
They're not perfect. But they work so hard to try and put on the best performance they can. They're so professional and particular when it comes to their work, but when they come down from the stage, they go back to being just regular girls. And this is how people all over the world came to develop a sense of Japan's uniqueness.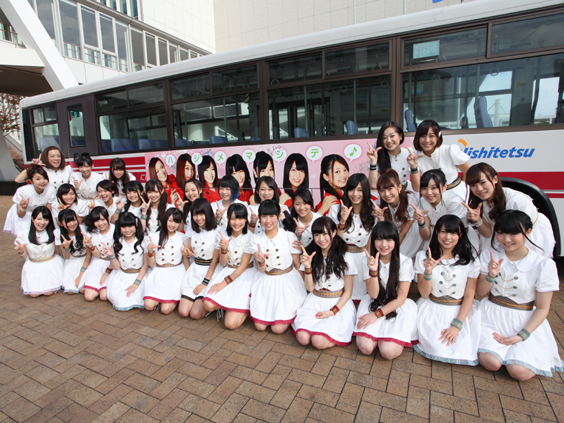 Fukuoka city. Posing with Nishitetsu's LinQ-wrapped bus in the background.
If I try to some-up the concerts of the idols I love in one word, it's "rawness." Each time, you never know where it's going to climax. Just like when you go to a sushi restaurant and the taste and freshness of the in-season produce almost brings you to tears, Japanese idols deliver a whole new feeling of excitement with each performance.
"It's amazing how Japanese idols reveal parts of their personal life on their blog." "Even if a Japanese idol makes it big in the industry they don't suddenly turn into celebrities, and I like that." Something that's completely ordinary to Japan is not ordinary to the rest of the world.
I asked LinQ what they do differently during their concerts.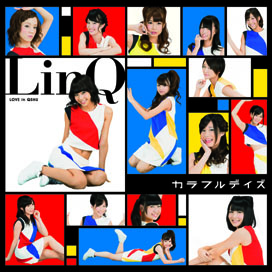 LinQ's third major single, "Colorful Days," now on sale.
Amano "I change my expression and the way I sing depending on the song."

Yoshikawa "To get the crowd going, I stand as close as I can to the front of the stage during our concerts."

Takaki "To stay focused I go all-out and make sure I'm having fun at the concert myself first."

Mizuki "I do my best to make eye contact with our fans."

Momosaki "A lot comes down to how much impact you have when you introduce yourself."

Their individuality all varies – much like Japan itself.
I would love to do something with these Fukuoka-loving girls in the future. Later that evening as I watched the five girls perform in Akihabara, I gave thought toward the future and the possibility of one day working together with these lovable idols, LinQ.
A new article every Wednesday!
Next time: A dream collaboration in the making: report and interview
J Pop Culture Observations
- Back Number

Columnist: Sakurai Takamasa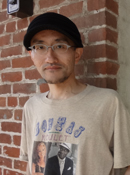 Contents Media Producer, author, journalist, managing director of Contents Street Inc. Chief Editor of iPhone magazine "Tokyo Kawaii Magazine" (ASCII Media Works), World Cosplay Summit Executive Advisor, Chief Researcher at Kodansha/Kodansha BC China Management Laboratory.
Cultural diplomat producing events in 103 cities in 24 countries. Books include "Galapagos-ka no susume"(Kodansha), "'Suteru' de shigoto wa umakuiku"(Diamond-sha), "Nihon wa anime de saiko suru
"(ASCII Shinsho), "Sekai no kawaii kakumei " (PHP Shinsho), and "Anime bunka gaiko "(Chikuma Shinsho). Writes regular columns in the weekly magazine "ASCII" and Yomiuri Shimbun.

●twitter http://twitter.com/sakuraitakamasa/