#87 Up-close with Idol Cover-Dance Teams – The Gems of Cosplay Events in Asia
I have written about the popularity of cover-dance in Asia one of my previous articles.
#55 Hong Kong's Cover Dance Teams and Their Favorite Japanese Idols of the Moment
Photo shoots are the main feature of cosplay events in Japan, but in other countries in Asia, it's more about putting on a show. At such events, cover-dance teams cover dance routines of Japanese idol groups and it's these teams who really set the mood of the event. And their performances are extremely polished – it's just like watching an idol concert in Japan.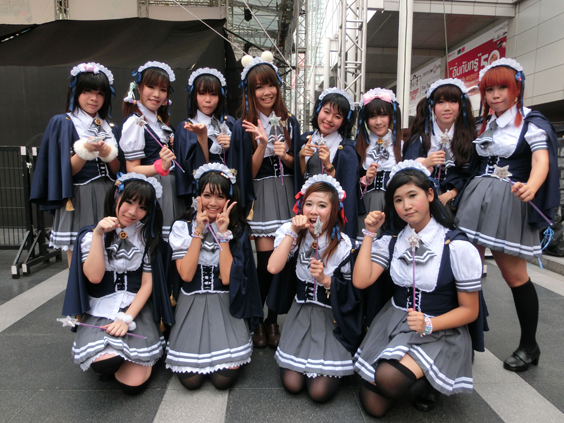 Cover-dance team, Afilia Saga.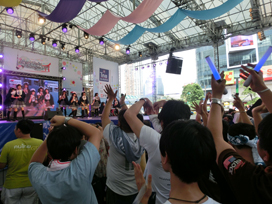 The crowd showing their support.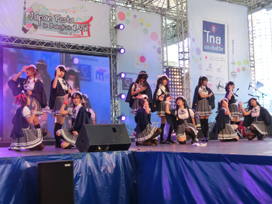 Japanese idol groups don't get the opportunity to perform overseas very often, but watching these cover-dance teams perform I've always thought, it's almost like they are performing in place of the Japanese idols who can't be there in person. In saying that, though, there's still a vast distance between the two. The fact of the matter is most of these young people pouring all their love into these performances have never actually seen the real thing in person before. That's why it was so touching to see Takahashi Ai join one of these cover-dance teams on stage for a performance in Bangkok on September 1st 2013. For the four teams who got to perform with Ai, it was surely a day that they will never forget.
#72 Interview with Takahashi Ai – Part 2 – The Concert That Brought Japan and Thailand Closer Together. Just what did Takahashi Ai do!?
Ai put on a free concert at the "Japan Festa" and a number of cover dance performances were also held throughout the event as well. At one point during the day I passed by the stage and cover-dance team "Afilia Saga" were performing. After their performance I went back stage to get a photo of them. Their outfits were very kawaii too, and I felt like it gave them the charm needed to get more young people in Asia interested in Japanese idol cover-dance.
Things which can be so common to Japanese people, are sometimes just the opposite overseas. Idols are one such example, but their outfits also prove just how unique in the extreme Japan is to other countries. I've wanted to interview these cover-dance teams and actually see where they practice for a while now, and so that's what I did.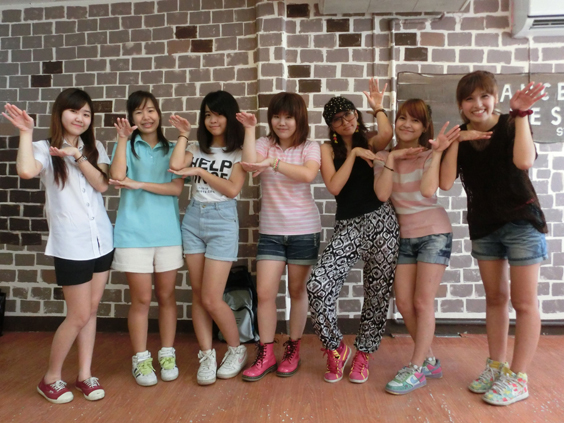 "Zen Seven" members.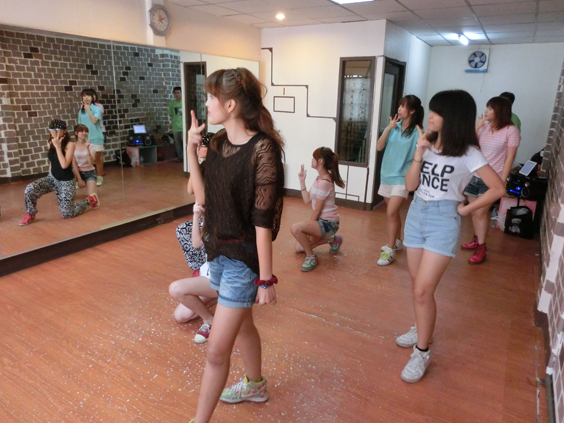 Rehearsing.
Zen Seven is one of the popular teams in Bangkok who also took part in the concert with Takahashi Ai.
On the day of the interview they were having practice in a small studio at a shopping mall in Siam, Bangkok. At first I was surprised that there was a studio in such a place, but these girls get together here after work or after school, and on holidays, etc., to rent a studio with money from their own pockets and just try and get practice in whenever they can.

They're very serious about their training and as I was watching them practice it reminded how unfortunate it is how there would be next to no Japanese people who have ever witnessed such a sight for themselves. They truly are Japan's treasures. After seeing what I saw, I felt how important it was for me to write about it and relay it to the world.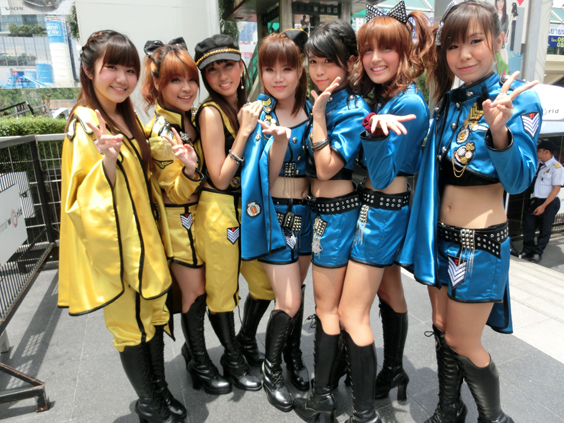 Backstage before an event.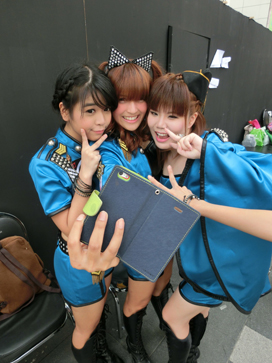 Selfies have become uiniversal practice.
Personally, the term "Cool Japan" is not a term I like to use very often. Why? Of course I have no objection to the way the Japanese government flies the "Cool Japan" slogan like a flag. So why don't I use it? The answer is in that very studio.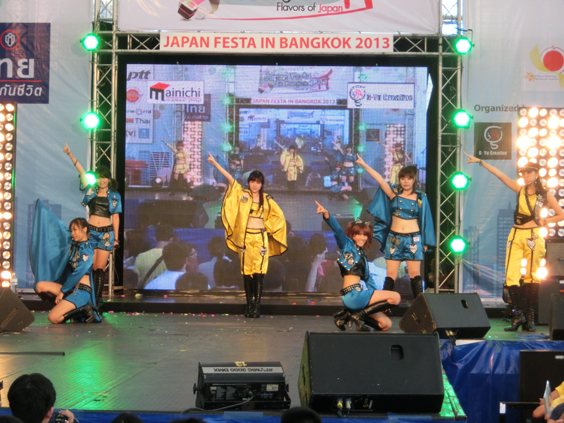 Performing a Morning Musume medley.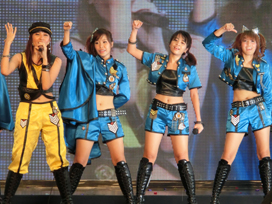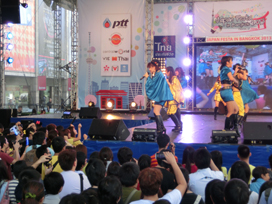 It's because, quite often, "Cool Japan" doesn't reflect the faces of all the young people throughout the world who love Japan. Whenever I go overseas, I'm always mindful of whether it constitutes diplomacy or not. After all, it's all the young people who love Japan, who taught me that "Japan" is the world's most unique country, who truly matter.
A new article every Wednesday!
Next time: LinQ spreading the word about Fukuoka (home to asianbeat HQ) to Japan and the world
J Pop Culture Observations
- Back Number

Columnist: Sakurai Takamasa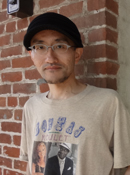 Contents Media Producer, author, journalist, managing director of Contents Street Inc. Chief Editor of iPhone magazine "Tokyo Kawaii Magazine" (ASCII Media Works), World Cosplay Summit Executive Advisor, Chief Researcher at Kodansha/Kodansha BC China Management Laboratory.
Cultural diplomat producing events in 103 cities in 24 countries. Books include "Galapagos-ka no susume"(Kodansha), "'Suteru' de shigoto wa umakuiku"(Diamond-sha), "Nihon wa anime de saiko suru
"(ASCII Shinsho), "Sekai no kawaii kakumei " (PHP Shinsho), and "Anime bunka gaiko "(Chikuma Shinsho). Writes regular columns in the weekly magazine "ASCII" and Yomiuri Shimbun.

●twitter http://twitter.com/sakuraitakamasa/
PRESENTS
All the info. on asianbeat's present campaign!