[JAPAN! JAPAN! JAPAN!] #103 How did "Detective Conan" Change my Life? A Discussion on Anime Production and Japanese "Skill" with Chief Producer, Suwa Michihiko
"Detective Conan" is one of the representative works of Japanese anime. For me, my encounter with Conan was a big turning point in my life.
I was at a bar one time when I was in my twenties and working as a publications editor, and it was there that I met Detective Conan's chief producer, Suwa Michihiko, who happened to be a regular customer at that particular bar. This was around the time when the anime version of Detective Conan had just begun. I've long moved on from my anime watching days. Looking back I realize how narrow-minded I was for thinking this way, but it was because of this encounter that I gradually started to make more and more realizations like this.
For this week's article, I sat down for a short interview with my dearly respected friend and colleague, Suwa Michihiko, at the "Detective Conan" postrecording studio.
Teamwork is the Backbone of the "Detective Conan" Anime
Sakurai: The fact that the TV anime series "Detective Conan" is now in its 19th year means that we've now known each other for 19 years too, right?
Suwa: That's right. It was the year when the series first started.
Sakurai: Whenever I come in to the Conan studios, I always feel like I've returned to the state of mind I had in those early days.
Suwa: That's probably the same way we feel working here and how we've managed to come so far. Takayama Minami, the voice of Conan, calls us "chairmen," but at the postrecording studios everyone works as a team.
Sakurai: I can still remember quite clearly my first visit to the Conan studios and how well everyone worked together.
Suwa: Including all the production crew, too, our unwavering teamwork is the backbone of "Conan."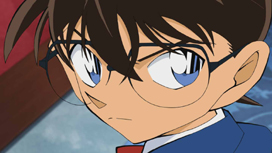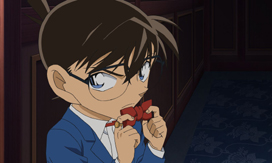 Sakurai: I'm really glad that the first postrecording site I got to see was Conan's. I truly thought it incredible.
Suwa: The fact that it was right at the beginning of the Conan series is also how our fates crossed paths.
Sakurai: And that's also why I've taken it upon myself to draw comparisons between my life and Conan's – like we've done all these various things together.
Suwa: If Conan has helped you along in some way over these past 19 years, I couldn't be happier.
Sakurai: As the chief producer of the anime "Detective Conan," what's important to you?
Suwa: That would have to be new ideas and always being ready to try new things that haven't been done before. I think that's an important point for the theatrical releases in particular. It's not just trying to showoff how original you can be, but thinking how to make "Detective Conan" as interesting as it can possibly be and trying new ways to achieve that.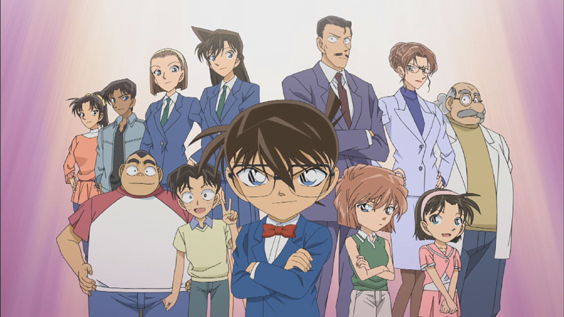 © Aoyama Gōshō / Shōgakukan・Yomiuri Terebi・TMS 1996
Movie 2014 Aoyama Gōshō / Meitantei Conan Production Committee
Barcelona's "Salon Del Manga"
Sakurai: We've also been to various places overseas together, haven't we, Suwa-san? Our first trip together was in October 2008, to the Barcelona "Salon Del Manga." Seeing the Suzumiya Haruhi cosplayers dancing before us to "Hare Hare Yukai" was quite a shock for us at the time, wasn't it?
Suwa: The very things you had told me about the overseas scene were unfolding right before my eyes. It was the very definition of "seeing is believing." At the time, I felt like a switch had been flicked inside of me.
Sakurai: At the anime fair in Chongqing, China, we received a wildly enthusiastic welcome by the anime fans. They cover all the anti-Japan news in the media but they don't report any of the pro-Japan news. There's not just an A and a B-side to the truth, there's also a C and a D, and it was our time here that really brought this home for me.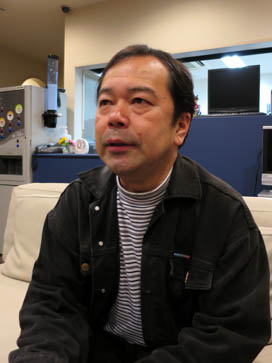 Suwa Michihiko.
Suwa: That's exactly it. You have to go the place yourself to see how real it is. It's just like in mysteries when the detective repeatedly visits the scene of the crime.
Sakurai: I'm glad that anime has become like an ambassador for Japan. Like how people learn about Japanese food and the Japanese lifestyle through watching anime.
Suwa: It's something that a lot of Japanese don't even know about themselves. Even if it's reported a little more in the media than it was before, I can't help but feel that the situation is still not fully being realized and that's unfortunate.