[JAPAN! JAPAN! JAPAN!] #103 How did "Detective Conan" Change my Life? A Discussion on Anime Production and Japanese "Skill" with Chief Producer, Suwa Michihiko
Takahashi Ai in the Cast of Conan
Sakurai: After meeting you, Suwa-san, at that bar counter in Shinjuku, a lot of things started happening for me. I began travelling around the world working in cultural diplomacy and then in July 2010 I happened to meet Morning Musume in Paris. At the end of 2012, Takahashi Ai, who was the leader of the group at the time of their Paris concert, landed a voice acting role on the TV series of "Detective Conan" and I was thrilled. You, Suwa-san, as a part of "Detective Conan" and Takahashi Ai as a former Morning Musume member, you're both people who have contributed to changes in my life in a big way.
Suwa: Ai voices a character that makes you think could be a possible suspect and she has really made the character her own. Being her first real voice acting debut, naturally we were all a bit anxious, but by the end of it she had us all impressed.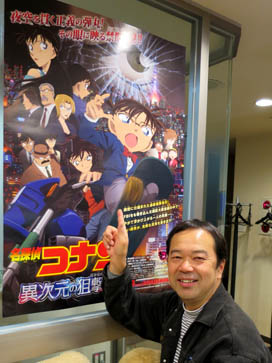 Sakurai: I think idols and anime are symbols of Japanese "skill" on stage for the world to see. There's still more that I would like to do with everyone.
Suwa: I think there's still plenty we can do. If we get the chance I would like Ai to do voice acting for us again, even aside from voice acting, I wonder if there isn't something we could do together.
Sakurai: What I have learned most from my travels overseas is that things which are so commonplace in Japan are just the opposite in other countries. Japanese people have a strong tendency to be particular about everything. They don't compromise or settle for anything other than what they envision. It's this mentality of the Japanese "skill" that I can feel whenever I come to the Conan postrecording studio.
Suwa: Even if they get to 99% of something and can probably leave it at that, they try and take it further, to 110% or 120. That's the attitude we have when we're making Conan.
Sakurai: After I encountered "Detective Conan" and spoke with all the various people involved in the production, the more I found out about all the insistences and commitment to details, it made me realize how the me who thought I had out-grown watching anime, really knew nothing at all about anime.
Suwa: Teamwork isn't something you make; I think what's most important is to bring together people who all have the will to want to create something good and for it to come together naturally from there.
Sakurai: You're right. That's what I feel when I come to the "Conan" site. Without "Conan" I would be at a loss.
Suwa: It makes me happy to hear you say so. I want to continue to make "Detective Conan" so that it may become some sort of "starting point" for all the other fans out there as well. As the saying goes: endurance makes you stronger.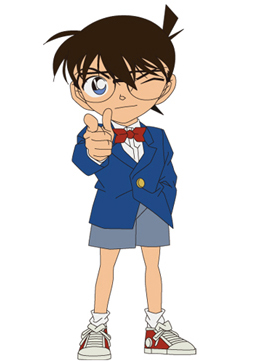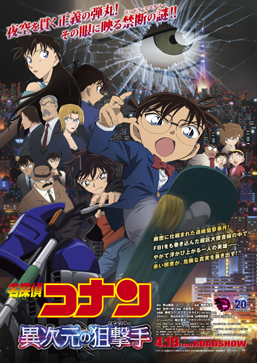 © Aoyama Gōshō / Shōgakukan・Yomiuri Terebi・TMS 1996
Movie 2014 Aoyama Gōshō / Meitantei Conan Production Committee
A new article every Wednesday!
Next time: "Idols' challenge to Rock" Concert – produced by Sakurai Takamasa
Related Articles
J Pop Culture Observations
- Back Number

Columnist: Sakurai Takamasa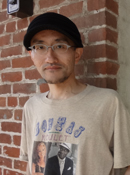 Contents Media Producer, author, journalist, managing director of Contents Street Inc. Chief Editor of iPhone magazine "Tokyo Kawaii Magazine" (ASCII Media Works), World Cosplay Summit Executive Advisor, Chief Researcher at Kodansha/Kodansha BC China Management Laboratory.
Cultural diplomat producing events in 103 cities in 24 countries. Books include "Galapagos-ka no susume"(Kodansha), "'Suteru' de shigoto wa umakuiku"(Diamond-sha), "Nihon wa anime de saiko suru
"(ASCII Shinsho), "Sekai no kawaii kakumei " (PHP Shinsho), and "Anime bunka gaiko "(Chikuma Shinsho). Writes regular columns in the weekly magazine "ASCII" and Yomiuri Shimbun.

●twitter http://twitter.com/sakuraitakamasa/