[JAPAN! JAPAN! JAPAN!] #105 Overcoming Life's Setbacks: Struggles of the Japanese Idol
In spring 2012, Up Up Girls (Kari) released their first original single, "Going my ↑." Following that, the girls went on to perform in numerous joint performances with other idols and idol groups.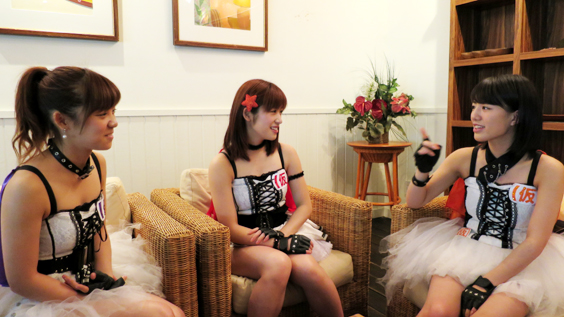 Sengoku "Having our own original song gave us solidarity to work together as one. Then, the more joint performances we did with other groups, we started to see a whole new side of the world that we didn't know existed. It made me realize just how narrow-minded we were and how many different types of freedom there are."
Furukawa "I think it was our first ever performance of "Uppercut!" at Shibuya's duo MUSIC EXCHANGE that our aggressive stance kicked in. That concert really ignited our never-give-up attitude."

I was lucky enough to catch that concert myself. I went with the leader of electric/acoustic pop band, JOYZ, keyossie. He was deeply impressed with the girls performance of "Uppercut!" and JOYZ and Up Up Girls (Kari) even went on to perform together in an idol-meets-band collaboration project held at a livehouse in Shimokitazawa and at a concert hall in Matsudo.
Up Up Girls (Kari) have now achieved one of their goals in performing to a sellout crowd at Nakano Sun Plaza, so what's next for these girls?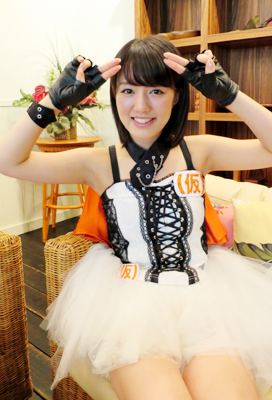 Sekine Azusa.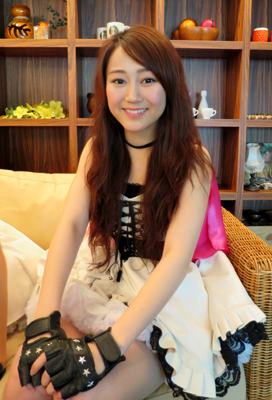 Furukawa Konatsu.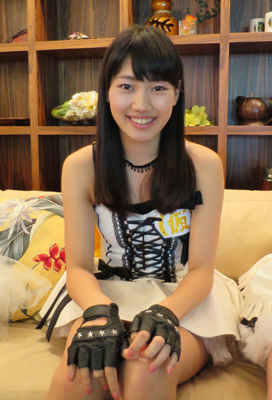 Saho Akari.
Furukawa "I feel like I have finally surpassed my former self who used to perform at concerts in Nakano Sun Plaza as one of the back-up dancers. But that's just the beginning. I'm aiming for the Budokan."
Sekine "I used to lack confidence in everything, but after this concert, I finally feel like I can be confident in myself and continue to grow as a person."
Saho "I want to headline at various festivals. I want to become a group that people talk about, like "Did you see the Up Girls will be performing?"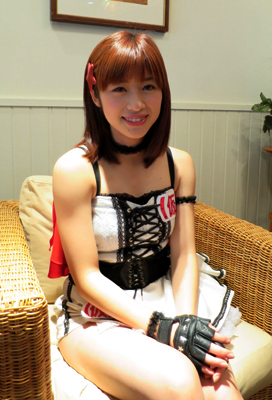 Sengoku Minami.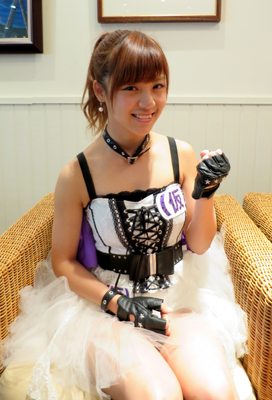 Sato Ayano.
Through Up Up Girls (Kari), these girls have each overcome their own personal setbacks. Finally, I asked them what the Up Up Girls (Kari) means to them.
Sengoku
"It's a place that stirs the fighting spirit inside me."
Furukawa
"It's a place where human nature is tested and a place to grow as a human. I feel like I've grown a lot stronger over the years."
Sato
"It's a place to be wild and free. I used to be a lot quitter and withdrawn then I am now. But I've learned to show my emotions. When I see video footage of myself feverishly trying to work-up the crowd at our concerts, it makes me wonder which one is even the real me."
Saho
"This is my dream. This is the final point to everything I want to do. It's my dreams all rolled into one."
Sekine
"Lately I've realized how much I really like music. This is a place where I discovered how happy I am when I'm involved with music."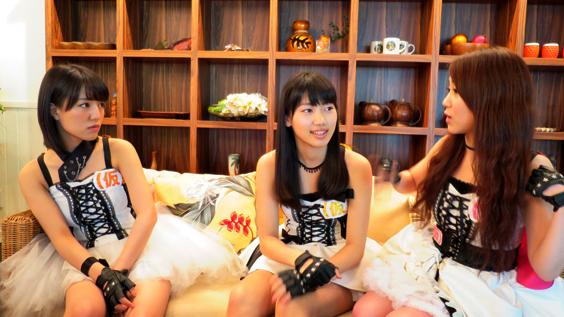 As a producer, with every juncture and milestone I've met whenever I've tried doing something new, a lot of the time, the Up Up Girls (Kari) have been right there with me.
They're known as the fighting idols, but I get the feeling that the ones these girls have struggled with most is themselves.
Nakano Sun Plaza was just one goal on their list, but I hope whatever it is that they take on next, that I get to stand on stage with again once more.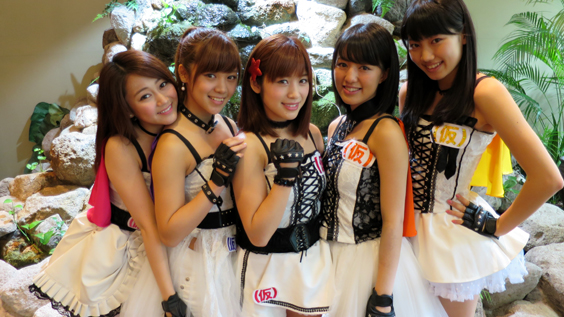 That concludes the final installment of my serialization, "Sakurai Takamasa's Japan! Japan! Japan!" From next week I'll be launching my new column, "Pop Culture Chronicles ~ On the Trail of Japanese Icons Around the World ~." Stay tuned.
Related Articles
J Pop Culture Observations
- Back Number

Columnist: Sakurai Takamasa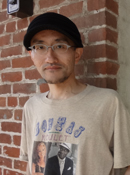 Contents Media Producer, author, journalist, managing director of Contents Street Inc. Chief Editor of iPhone magazine "Tokyo Kawaii Magazine" (ASCII Media Works), World Cosplay Summit Executive Advisor, Chief Researcher at Kodansha/Kodansha BC China Management Laboratory.
Cultural diplomat producing events in 103 cities in 24 countries. Books include "Galapagos-ka no susume"(Kodansha), "'Suteru' de shigoto wa umakuiku"(Diamond-sha), "Nihon wa anime de saiko suru
"(ASCII Shinsho), "Sekai no kawaii kakumei " (PHP Shinsho), and "Anime bunka gaiko "(Chikuma Shinsho). Writes regular columns in the weekly magazine "ASCII" and Yomiuri Shimbun.

●twitter http://twitter.com/sakuraitakamasa/