[JAPAN! JAPAN! JAPAN!] #105 Overcoming Life's Setbacks: Struggles of the Japanese Idol
Idols are one of Japan's national treasures and ever since my life-changing encounter with Takahashi Ai, Tanaka Reina, and the other "platinum generation" members of Morning Musume at their Paris concert in July 2010, I've met countless more of them. And I've worked with many of them along the way, too. One group in particular, who I consider to be close friends and supporters in the work that I do, is Up Up Girls (Kari). The path to idoldom for these girls has been a tough one. One of their goals was to perform at Nakano Sun Plaza, and they achieved that on June 1st in what was a sellout concert.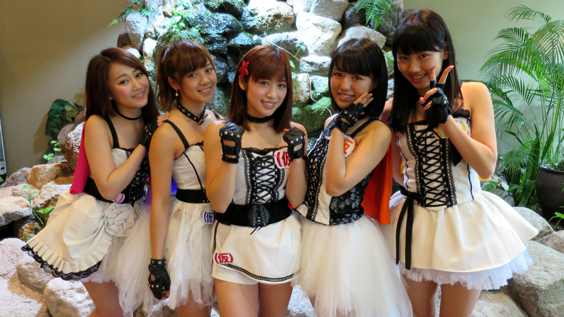 I first met Up Up Girls (Kari) in June, 2011, and I decided to go back to the same place where we first met to interview them for this article.
In June 2011, the girls had all completed their Hello! Pro Egg training and were quite literally left standing on a cliff, not knowing what was to become of their idol careers. These were the members chosen to go on to form the Up Up Girls (Kari). I can still remember quite vividly how the girls looked when they were trying so enthusiastically to tell me about themselves, all the while a faint sense of uncertainty lingering in the air. I spoke with five of the members (minus Mori Saki and Arai Manami) and asked them about their feelings back in those days.
Sengoku Minami "I always wanted to be a part of Hello!Project and it was that desire alone that kept me going for seven years. But then there was the realization that "I'm never going to become a member of Hello!" and that shut the door on those feelings."
Sato Ayano "For me, my training period was a lot shorter than the other members, and when it finished I thought that was the end of it. I thought to myself, I guess I don't have what it takes to become an idol after all; I might as well give up now. And just as I was about to start on something new, my mom said to me, "Why don't you just try stick it out a little bit longer?" and that's the reason I'm still here today."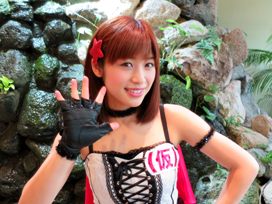 Sengoku Minami.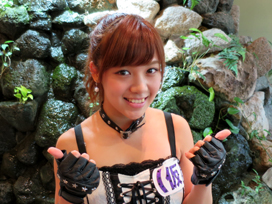 Sato Ayano.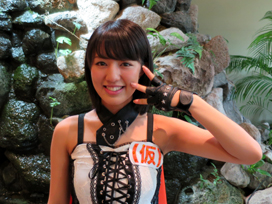 Sekine Azusa.
Sekine Azusa "I had been a (Hello! Pro Egg) trainee since my 2nd year of elementary school; it's all I ever knew. Then one day, my dream of wanting to stand on stage in flashy outfits like the members of Hello! Project suddenly came to an end. I had all these different thoughts and feelings about it. But it gave me the chance to do things I didn't normally get to do and in the end it proved to be a valuable time to learn about things outside of the idol world."

Even after the group was formed, they didn't have any original songs so they would sing other Hello! Pro groups' songs or songs by other artists at concerts, and their online videos would be of the group performing cover dances.
It was around the same time (the end of August, 2011) that I took member, Saho Akari, with me to Harbin, China, to perform in a one-night-only special performance with Linlin, who had graduated from Morning Musume and returned to China. That concert and the fashion show that was held in the pedestrian mall at the end of summer that year will always be a precious memory for me.
It was also during this time that Up Up Girls (Kari) were performing a concert in Akihabara and Saho Akari took part via international phone call from China during one of the emcee segments. I wonder if all the people in the audience who heard Akari's voice over the speakers at that concert in Akihabara are reading this article now?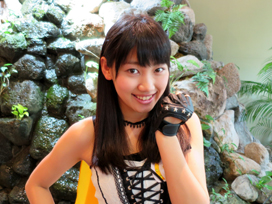 Saho Akari.
Furukawa Konatsu.
Furukawa Konatsu
"The period when we were doing nothing but covers was so different to what it was like as a trainee. We had to take the initiative and do all the thinking ourselves. From dividing up the singing parts in the songs to where we would stand on stage – everything we did was all new to us."
Sato Ayano
"At that time, we didn't even know which direction we were heading in."
Sekine Azusa
"I think that was the time when our feelings were most scattered."
Saho Akari
"There were times when it even felt like we were all alone on this."