[J-Pop Culture Observations]#23 A Lesson on Japanese Originality from some Die-hard Hello!Project Fans in the US

#23 A Lesson on Japanese Originality from some Die-hard Hello!Project Fans in the US
At New Jersey's AnimeNEXT event in June 2011, I briefly parted ways with fellow invited guests Kanon (An Café) and Yu Kimura when a certain encounter presented itself.

Walking around the event hall I recognized a familiar tune emanating from a corner of the room. It was Morning Musume's "Onna to Otoko no Lullaby Game."
What the!? I hurried over to where the music was coming from to find three American girls in front of an audience, dancing along to the song. The number of performers was of course fewer than the original group, but the choreography was near spot-on.
I joined the audience and sat down to watch.
They also performed to ℃-ute's "Kiss me Ai shiteru," S/mileage's "Onaji Jikyu de Hataraku Tomodachi no Bijin Mama," as well as songs by Berryz Kobo and Buono! in what was a showcase of Hello! Project talent (as all the groups listed are under Hello!Project management).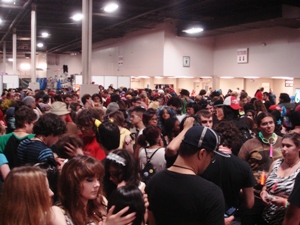 AnimeNEXT was packed with Japan fans.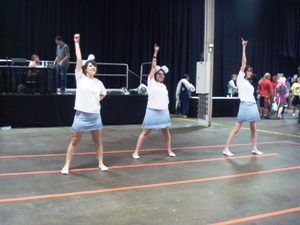 The Hello!Project spectacular.
After their 30 min performance I went up to the girls seeking an interview. I asked them what it is about Hello! Project or Japanese idols that appeals to them.

To summarize what they said, it's because there's a certain familiarity, a "down to earth-ness," about them, and yet their performances are always amazing. For Japanese people it's common practice to read up on idols via their blogs, but the girls I spoke to were impressed by the way Japanese idols reveal personal details to the public like that and gave them the impression that they must really value their fans.

It may be something common in Japan but not so overseas. Herein lies a distinctive peculiarity and point of allure of Japan, and also an important element in how the world has come to perceive Japan as a unique country.
Speaking with these girls I was shocked by their level of knowledge of Japanese pop culture. Whether it be anime or Harajuku fashion or visual-k, it's not so uncommon anymore in my line of work to meet young fans of Japanese pop culture overseas and be out-done in knowledge on the topic of their favorite genre.
Whenever I speak with young people from overseas I can't help but acknowledge how valuable the internet has been in the spread of information free of national barriers.
Japanese people too acquire a lot of information online, so I guess it doesn't matter where you are from, we're all fundamentally the same in our dependency on the internet.

I'm awed by the rapid rise in young people endeavoring to learn Japanese in order gain quicker access to certain info. Things like wanting to read a manga even one day sooner (rather than wait for the translation, etc.), or wanting to watch anime with the original voice-over actors. It pleases me to know there's this desire to learn Japanese language for entertainment purposes and that it's increasing. I think there's a need for people involved in Japanese language education to be more aware of this also.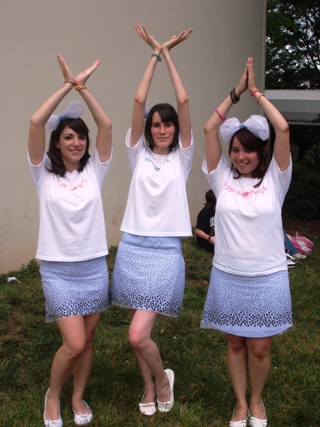 The name of the three girls' group is Paradise Peach. We keep in touch via Facebook and Twitter but I look forward to our next real encounter. I wonder just how well they will have even further fine-tuned their moves to the Hello!Project songs by then!?
The global potential of Japanese idols is most likely far greater than what we Japanese imagine it to be.

Out Every Wednesday!
Next time: Sacramento KINTOKI-CON – On Tour with An Café's Teruki

Columnist: Sakurai Takamasa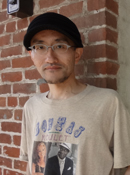 Contents Media Producer, author, journalist, managing director of Contents Street Inc. Chief Editor of iPhone magazine "Tokyo Kawaii Magazine" (ASCII Media Works), World Cosplay Summit Executive Advisor, Chief Researcher at Kodansha/Kodansha BC China Management Laboratory.
Cultural diplomat producing events in over 100 cities in 23 countries (as of July 1st, 2012). Books include "Galapagos-ka no susume" (Kodansha), "'Suteru' de shigoto wa umakuiku" (Diamond-sha), "Nihon wa anime de saiko suru
" (ASCII Shinsho), "Sekai no kawaii kakumei " (PHP Shinsho), and "Anime bunka gaiko " (Chikuma Shinsho). Writes regular columns in the weekly magazine "ASCII" and Yomiuri Shimbun.

●twitter http://twitter.com/sakuraitakamasa/

PRESENTS
All the info. on asianbeat's present campaign!